Aprilia Tuareg 660 Debuts
After almost two years of rumours, conjecture and blurry spy photos, Aprilia has released some official details on its upcoming middleweight adventure bike.
The Tuareg 660 is built around the same 660cc parallel-twin engine that can be found in the new RS and Tuono 660 models, although in ADV format the tuning has been revised to deliver 80 horsepower and 52 lbs-ft of torque. The 20% drop in hp compared to the RS shouldn't be all that crucial, considering this machine is designed with the backcountry in mind. Aprilia lists the weight of the Tuareg at 187 kg, which sounds amazing until you learn that that figure is sans fluids — with an 18-litre tank, expect its mass to creep above 200 kg.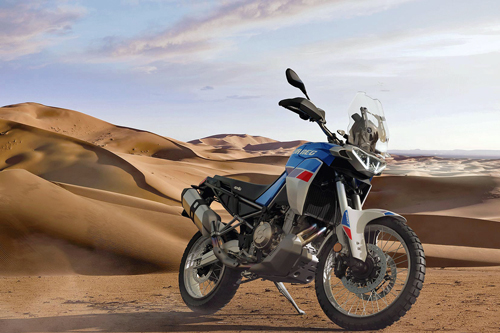 Ground clearance is listed at 240mm, which combined with the 21"/18" wheel combo, should mean most obstacles won't slow things down. Suspension appears to be adjustable, with 43mm front forks and a progressive monoshock in the rear. Braking is handled by Brembo and it also appears that Aprilia's suite of electronic aids should be baked in and accessed via a 5-inch TFT screen. Those will include four rider modes, adjustable traction control and switchable ABS and cruise control.
The Tuareg has been styled as a modern interpretation of the old 600 Wind from the 80's. As such it boasts the rally-raid aesthetic, complete with snubbed nose and tall windscreen. Of course the twin halogens have been swapped for LEDs but overall it's not an unattractive bike. Pricing has yet to be announced and obviously there are a few other details missing, but we do know to expect this middleweight adventure bike sometime in 2022.
Link: Aprilia
BMW Expands R18 Line-Up
The BMW R18 is undeniably a gorgeous, big-engined cruiser. And, while its riding dynamics can leave a bit to be desired for some, riders who are able to meld with its flow, seem to really dig it.
To further take the fight to Harley-Davidson and Indian, BMW has now added two models to the R18 lineup. Dubbed the R18 B (for "bagger") and Transcontinental, BMW has increased the touring abilities of the R18 through the addition of luggage and features.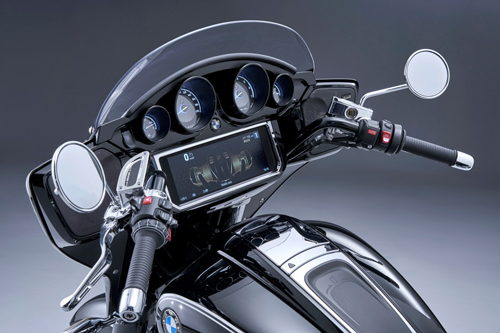 The R18 B scores two 27l hard bags, a "batwing" style front fairing and the retro gauge of the original is axed in favour of a 10.25-inch flat screen. There is also an integrated boomin' system, courtesy of Marshall Amplification as well as navigation (which is filtered through BMW's app). Interestingly, both models will also have an option box for radar-guided, adaptive cruise control, making them the first cruiser-style touring rigs to include this feature.
To set itself apart from the "B", the Transcontinental takes what the bagger has and adds a larger windscreen and another 48l of luggage space via the rear-mounted top box. For two-up riders, that top-box should create a very comfy perch for a passenger.
Both bikes should be hitting Motorrad lots anytime now and are priced at $26,945 and $29,500 respectively. If either interests you, we wholly endorse going with the Galaxy Dust Metallic Paint option.
Link: BMW Canada
Honda Monkey Comes To Canada
In what seems to be a decision that took waaaaaaaaaay too long, Honda Motorcycles Canada has finally let the Monkey mini-moto bike out of its cage.
Based on the all new version of the Honda Grom, the 2022 Monkey is powered by a diminutive 124cc single-cylinder engine that puts out just under double-digit horsepower and is mated to an all-new five-speed transmission. Personally, it could be powered by a hamster spinning a plastic wheel for all I care, I'm just glad to see us Canucks now have the option to own one of these bikes.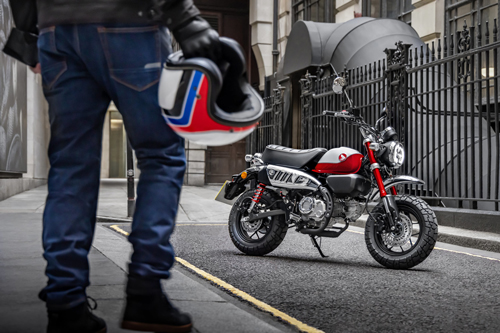 The Grom, and now the Monkey, are the epitome of motorcycling fun — literally more so than a barrel of actual monkeys (although if you had a barrel of Honda Monkeys, you would clearly win the fun Olympics). Sure, you can't exactly hop on the highway or "run the ton" on one but I'll be damned if there isn't a more enjoyable way to weave your way through the urban and suburban jungle.
The Monkey is available for a mere $5,299 and I encourage every rider out there to add one to their fleet — I mean, just look at it!!
Link: Honda Motorcycle Canada
Valentino Rossi Retires
After twenty-six years of taking to the MotoGP grid, Valentino Rossi has decided to retire at the end of this season. Known as "The Doctor" (and too many, the G.O.A.T. — greatest of all time), Rossi has enjoyed an illustrious career that has seen him claim 9 world championships, 115 wins and 235 podium finishes. He's also the only rider in MotoGP history to win in all classes (125cc, 250cc, 500cc and MotoGP).
For fans of the sport, Valentino's presence has always delivered excitement and there will be a lot of damp eyes when the season ends in Valencia. And even though he hasn't won a championship since 2009, he has remained in the fight, finishing second in 2014, 2015 and 2016 while also continuing to serve up memorable laps and battles with the new generation of MotoGP stars. As a long-time fan of MotoGP and Rossi in particular, this inevitable announcement hits a little hard but, considering he's my age, I can't say as I blame him. Grazie, Dottore!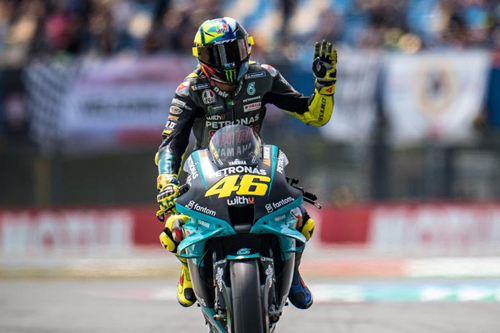 "I said I would take a decision for next year after the summer break, and I decided to stop at the end of the season. Unfortunately this will be my last half season as a MotoGP rider. And it's difficult, it's a very sad moment because it's difficult to say it and know that next year I will not race with a motorcycle, I've done that for I think more or less 30 years! Next year, my life will change. But it was great, I've enjoyed it very much, it's been a long, long journey and it was really, really fun. It's been 25, 26 years in the World Championship, so it was great. And I had unforgettable moments with all my guys, the guys who work for me, so… I don't have a lot to say! Just this. "I had a very long career and fortunately I won a lot of races, but I have some moments and victories that are unforgettable. Pure joy. Some things where I laughed for a week and after 10 days I'd still be laughing, wonder why and remember the race. It's difficult, yes. A difficult decision but you need to understand… I think in the end in sport, the results make the difference. So at the end I think it's the right way. It's difficult because I had the chance to race for my team in MotoGP, together with my brother, something that I would like. But it's ok like this I think… we have another half season, I don't know how many races, I think it will be more difficult when we arrive at the last race, but for now it's just to say my decision to everyone. I can't complain about my career!"