Canuck Customizers Take on BMW's R 18
The BMW R 18 is renowned for marking the Bavarians return to the cruiser market and for doing so with the largest boxer-twin ever conceived. It's arguably a flawed yet characterful ride but, right off of the showroom floor, it is undisputedly a gorgeous piece of machinery. Of course, that doesn't mean it can't be tweaked to look better.
BMW Motorrad Canada recently tapped three Canadian motorcycle customizers, handed them a box-fresh R 18 and told them to go wild.
"We wanted to demonstrate the potential of the R 18 and designed a project to do just that," said Johann von Balluseck, Director of BMW Motorrad Canada. "We chose builders that would approach this project in different ways in hopes they would give us three very different styles – and that's exactly what we got."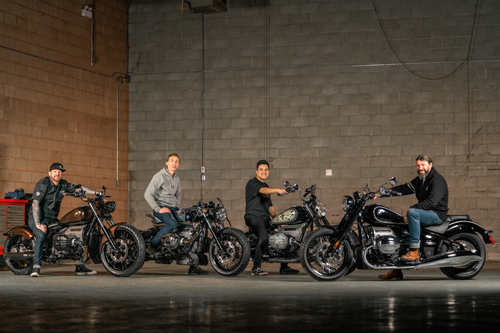 And those selected builders were metal-shaping wunderkind Jay Donovan from Victoria, British Columbia, Konquer Motorcycles from Kelowna, British Columbia and Augment Motorworks from Toronto, Ontario.
As you can see, the takes on the R 18 range from mild to wild, with Augment's Tattooed Chopper and Konquer's Diamond Custom receiving traditional, yet tasteful tweaks, while Mr. Donovan flexed the way he does best with the Future Cafe.
I followed Jay's work on his bike via his Instagram account and – without taking anything away from the efforts of the other two shops – was constantly amazed by his attention to perfecting the details. From recreating and rerouting the exhaust to the numerous iterations of the custom fuel tank that were experimented with, this is an amazing show of craftsmanship.
The bikes will be making the rounds at Canadian Motorrad dealers, so dial up your local and find out when you can see them in the metal.
Huskies For Your Pups!
Throughout the pandemic, North American motorcycle sales logged a steady increase across the board. However, dirt and dual-sport bikes were the clear winners, in terms of numbers – there truly is no better way to socially distance! To ensure your little tykes can join along and learn the way, Husqvarna has pulled the wraps off of their 2023 minicycle motocross lineup.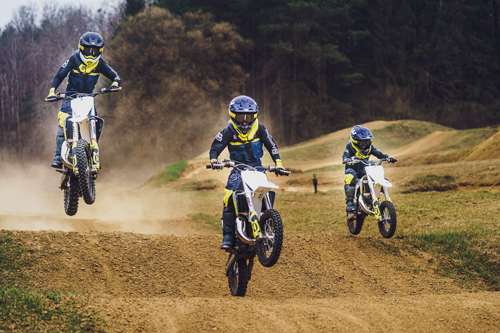 The Husqvarna TC 50, 65 and 85 series of motocrossers are 2-stroke, competition ready rides complete with adjustable WP XACT suspension, lightweight Excel rims and all come shod with MAXXIS MAXXCROSS tires.
You can expect to see the new line of tyke bikes hit dealerships next month, which should be just in time for second-winter to finally eff-off.
Ninja Sneakers for Sneaky Ninjas
In the world of motorcycling there is no name as iconic as Ninja. Debuting in 1984, Kawasaki's stealthily-named sport bike has continually evolved to deliver cutting edge speed, handling and style. Around that same time, sportswear brand Adidas debuted their ZX line of sneakers. Why does this coincidence matter, you ask?
Well, as legend has it, the design of the ZX sneaks was actually inspired by Kawasaki motorcycles.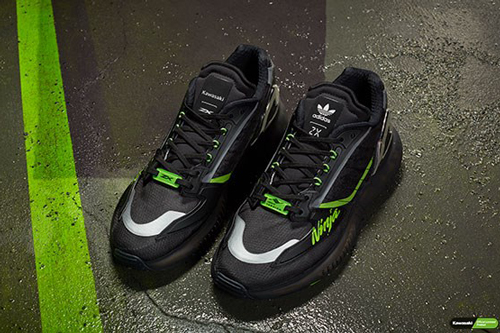 To celebrate, Team Green and the Three Stripes Brand have put heads together to collaborate on a couple of pairs of co-branded shoes that are sure to get riders and sneakerheads foaming at the mouth.
The top of line choice is the Adidas ZX 5K Boost sneaker, which is the latest evolution of that 38 year-old shoe. The Boost midsole provides plush cushioning and decent energy return (if you're the type that actually runs in running shoes) but the highlight is the black and lime-green colourway and Ninja scripting.
The other set of sneaks is a decidedly retro pair of ZX8000's that look like a pair of deadstock shoes pulled straight out of the 80's. In short, they're dope and will likely be trading on StockX in no time at all.