2024 BMW M3 Goes On Diet, Gets CS Badge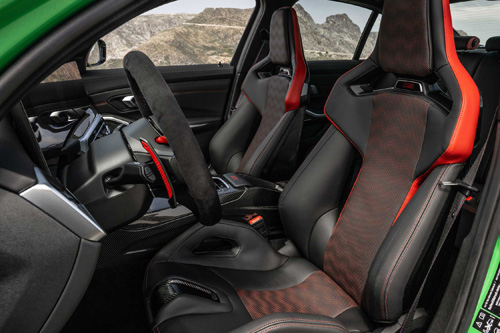 Following in the footsteps (sort of) of its M4 CSL twin, the M3 is getting a bit of a makeover for 2024. Its motorsport-derived 3.0-litre TwinPower Turbo six-cylinder gets a sleeveless crankcase, the crankshaft is lighter and the oil system has been tweaked for better performance on the track. The CS also gets a 40 horsepower increase over the M3 Competition for a total of 543 hp and 479 pound-feet of torque and the engine gets specialized rigid mounts.
In the handling department, the M3 CS gets unique camber settings, dampers and anti-roll bars and the adaptive M suspension is also specially tuned. There's also a ceramic brake option plus special dark wheels, competition seats and the hood, front splitter, rear spoiler and rear diffuser are all crafted from carbon fibre reinforced plastic (CFRP). All-wheel-drive is standard, but it can be locked into rear-wheel-drive with DSC deactivated. It will start at $148,000 when it goes on sale in Q2 2023.
E-Ray Set to Be the Fastest Corvette Ever

It may have been one of the least well-kept secrets in the car world lo these last few months, but that hasn't stopped GM from doing a proper reveal of its electrified sports car. We say "electrified" and not "electric" because the E-Ray is actually a hybrid, combining a 6.2-litre V8 engine with an EV motor for a total output of 655 hp, helping achieve a 0-60 mph time of 2.5 seconds. The EV motor also allows for an AWD system, marking another first for the long-running all American sports car.
To keep all the added mass in-check, there are Brembo carbon-ceramic brakes, standard magnetic ride control and optional carbon fibre ground effects. It will enter production later this year and as is the way with the 'Vette it's actually looking like a good deal, starting at just over $100,000 in the US for the coupe, and just over $110,000 for the convertible.
Mercedes Announces Pricing on EQE Sedan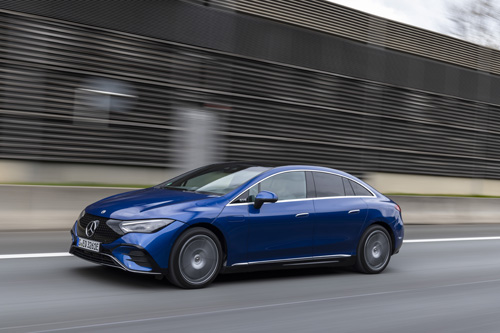 The rollout of the all-EV EQ line-up continues at Mercedes, with the EQE sedan being the next model to arrive in Canadian showrooms. In that light, Mercedes has announced Canadian pricing on the new mid-size sedan, which starts at $85,600 for the EQE 350 4Matic and $95,000 for the more powerful EQE 500 4Matic. If you want to go whole-performance-EV-hog, of course, there's the Mercedes-AMG EQE+ 4Matic and its 677 hp that'll run you a cool $121,500.
Microsoft and Turn 10 Studios Shed More (Ray Traced) Light on Long Awaited Forza Motorsport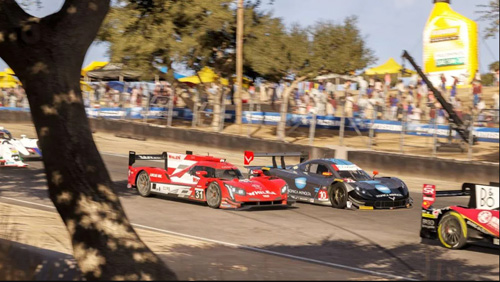 We say "long awaited" but that can be a little confusing, for we've already seen a game called "Forza Motorsport" way back in 2005. As is the way in the video game world, however (unless we're talking about sports games, it seems), eventually the numbered sequels get too high and it's time to start again and so Microsoft has, with 2023's Forza Motorsport being the first game in the franchise to be fully developed for the latest generation of Xbox consoles.
That means the existence of something called ray tracing, a way of rendering light and shadows in a game to make it look as realistic as possible. In Forza, that means stuff like real-time reflections off cars, the way light bounces of as cars get progressively dirtier and more.
Graphics are great, but content is king an in that light, the game will ship with over 500 cars (including 100 race cars such as new-to-series Cadillac Daytona prototypes and the Porsche 935 track special) and 20 tracks, most of which get a number of different alignments. For those who ever wanted to try the original alignment of Laguna Seca Raceway, now's your chance.