Porsche 911 GTS Cabriolet America is a Star-Spangled Special
If the regular 911 GTS isn't quite special enough for you, then Porsche is more than happy to oblige with this: the 911 Carrera GTS Cabriolet America Edition.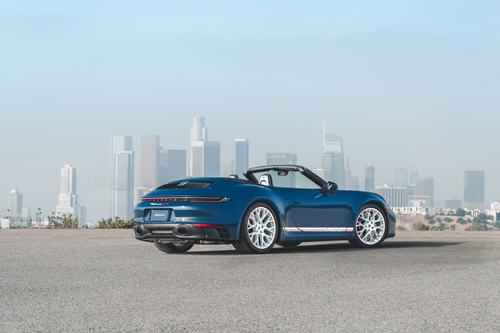 Finished in a beautiful shade of blue called "Azure Blue 356" with white wheels and striping, the car is designed to recall the 356 America Roadster from back in 1953. Inside, we find black seats with red and grey stitching, embossed "America" armrest logo and unique doorsill plates.
Underneath all that, of course, we find a GTS trim which many consider to be the best mix of performance and comfort you can get in a 911. Indeed, when the original 356 America debuted, it was built as a more performance-oriented lightweight version of the 356, which is a similar attitude espoused by Porsche today for the 911 GTS when compared to the standard 911.
Singer Turbo Goes From Study To Reality
If the 911 GTS America isn't special enough for you, then perhaps this will tickle your fancy.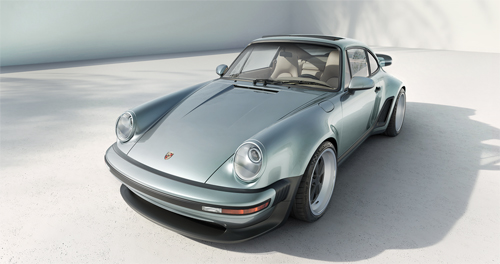 As slick as the Singer 911s are with their gorgeous paint and interior treatment (not to mention engine bay decoration), they're known for their style more than their performance. That's all changing with this: the first customer version of the Singer 911 Turbo Study model. This baby gets an air-cooled twin-turbocharged flat-six good for 510 horsepower and like any self-respecting era-specific turbo model it gets a proper whale tail rear spoiler, flared fenders and deep Fuchs-style alloys.
Ford Opens The Vault
For the first time ever, Ford is making over 5,000 documents and photos from its Heritage Vault available to anyone and everyone, online, completely free.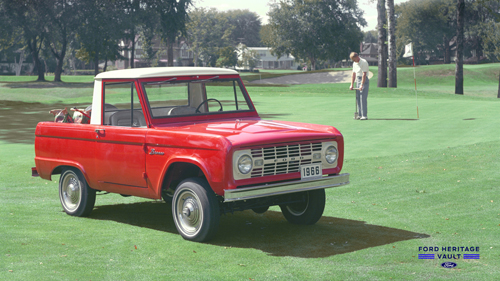 Want to see what the brochure for the original Bronco looks like (you wouldn't be the only one; according to Ford, that was one of the most searched items as they beta tested the database)? You got it! What about ad material for the Mustang? Sure! The industry's most comprehensive online database is completely searchable and spans from 1903 to Ford's Centennial in 2003 and we challenge you to find…well, something Ford-related that the database can't!
Alfa Romeo Giulia Speciale Will be a Canada-Only Rarity
When it comes to limited editions, it doesn't get much more limited than this: the Canada-specific Alfa Romeo Giulia Speciale will be limited to – get this – a mere 15 units when it starts to arrive in dealers later this month. That's less than the Enzo Ferrari, less than the McLaren F1 and heck, less than the funky but short-lived 4C sports car from Alfa's own stable.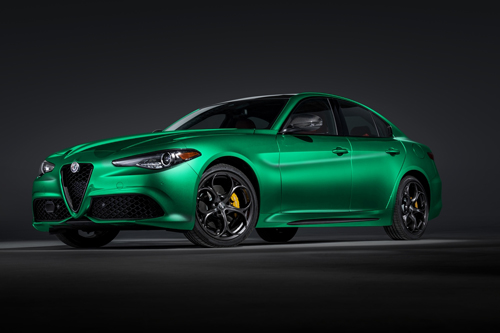 Of course, there's a lot more going on with those cars than there is with the Giulia Speciale; it gets a special Verde Montreal exterior colour previously only available on the Quadrifoglio model, black exterior badging, carbon grille and mirror caps and dark wheels shrouding yellow brake calipers. Power from the turbo four is rated at 280 hp and 306 lb.-ft. of torque – just like the standard Q4 model – and a limited slip rear differential.
Gran Turismo To Get Silver Screen Treatment

If the recent release of Gran Turismo 7 and the ongoing support for Gran Turismo Sport (not to mention the vast array of Esports events that feature the franchise) wasn't enough, the franchise is jumping to the silver screen for 2023.
Set to be directed by Neil Blomkamp of District 9  fame, the Gran Turismo film is said to be centered around the GT Academy which takes virtual race car drivers and puts them in actual race car seats if they're able to make the cut. In the film, we'll follow along with one of the lucky players as they go form virtual tracks and cars to actual ones.