It doesn't seem like that long ago that Lincoln scrapped the "MKX" moniker for its Ford Edge-based mid-sized two-row crossover and replaced it with the somehow futuristic-sounding, somehow classic-sounding "Nautilus" nomenclature, does it?
No, it doesn't, because it wasn't; that happened just two years ago, in 2018, for the 2019 model year.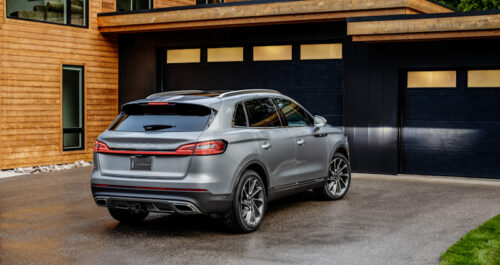 Nevertheless, Lincoln decided the time was right to switch it up, as they're currently enjoying some banner-worthy sales growth; Q3 2020 was their best third quarter since 1980 – that's 20 years, my son – and seven-tenths of their sales are of the "conquest" variety, meaning newcomers to the brand who have been driving Acuras, BMWs, Cadillacs and the like.
So, with that momentum in mind, it was time to take a hard look at the Nautilus and what's been delivered for 2021 is a CUV with a redesigned interior with the goal to create a sanctuary-like ambience.
According to Lincoln, that's achieved by adding new colours and materials – one of these, called "Sandstone" is new to the brand – and is given gently contrasting interior detailing to relax occupants. Black Ebony is a returning shade, but it returns with "Roast" accents on the seats, doors and armrests.
The big change here, though, is that Lincoln has scrapped the previous Nautilus' sloping dash for a much more upright and angular item that's much classier and more in-keeping with the rest of the Lincoln line-up, as opposed to being a pretty obvious re-skin of what the Edge gets.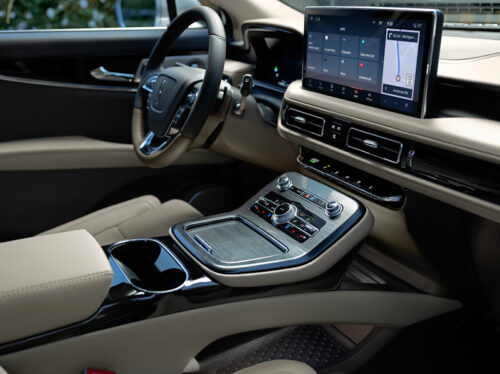 On the tech side, the 2021 Nautilus sees the debut of SYNC4 infotainment to Lincoln which includes a 13.3-inch display. The Nautilus now also gets a feature hitherto seen throughout the line-up that allows your phone to be your key – that's right; you can leave the fob at home because all you need is your mobile device.
While SYNC4 is the same tech shared with parent company Ford, the Lincoln treatment adds a Constellation theme that they say is inspired by the night sky, and uses a blue and orange colour palette to recall the setting sun on the horizon. All in the name of sanctuary, you see.
Exterior changes don't go far beyond the a more polished and refined front end, and the 2021 Nautilus gets the same treatment under the hood as the current model: the choice of either a 2.0-litre turbo four good for 250 horsepower and 280 pound-feet of torque, or a 2.7-litre twin turbocharged V6 good for 335 hp and 380 lb.-ft. An eight-speed auto send the power to all four wheels.
The 2021 Lincoln Nautilus will arrive in dealerships in early '21.