Hot on the heels of the last successful collaboration between Dodge and LEGO two years ago, the two brands are partnering up again for the release of the Speed Champions Mopar Top Fuel Dragster and 1970 Challenger T/A dual vehicle building set.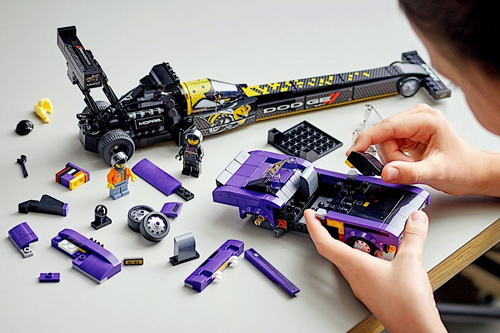 The latter is made in an eye-catching Plum Crazy colour — the first purple example to be featured in the series — while the former boasts intricate detailing and a long length of 35 millimetres.
There are 627 pieces in the kit ensuring plenty of good times spent assembling the 8-wide scale models, and the cars also come with LEGO Minifigures: a male Challenger driver in Dodge-branded casual clothing, and a female Top Fuel Dragster driver donning a sponsored race suit, both complete with helmets.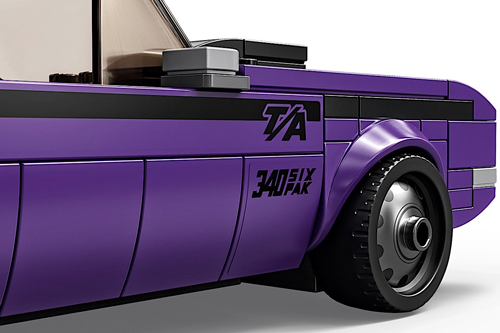 The wide chassis of both vehicles also provide more real estate for cool sticker placement. Once finished, builders can compare their masterpieces to the real-life counterparts displayed on the box.
This latest offering in the LEGO Speed Champions lineup retails for $69.99 CAD and will be available starting June 1. Want to collect the whole set? The 2018 Dodge Challenger SRT Demon and 1970 Dodge Charger R/T are also still available on the website.