The name Maserati has been synonymous with racing success for many decades, but much of that has been in the past. The MC12 was the last trident brand sports car to win a world championship title in 2010, but it is certain to not be the last. With the expected launch of the new MC20 coming in September and the subsequent expectations of racing success, it was time to move testing from the Maserati Innovation Lab in Modena and onto the roads in Sicily where it all began at the Targa Florio.
The original 4CL was a single-seat race car penned by the youngest of the luxury automaker brothers Ernesto Maserati. His goal was to compete in the "Voiturette" racing class. The 4CL featured a 4-cylinder, 4-valve per cylinder 1.5L engine. Turbocharged and well ahead of its time, it developed 220 horsepower at 8,000 rpm.
Debuting at the 1939 Libyan Grand Prix in Tripoli, the aerodynamic version of the 4CL took pole position. English race driver John Peter Wakefield piloted the car to its first win in Naples and two additional victories that year in France. The 4CL experienced additional success prior to WWII with Gigi Villoresi behind the wheel and after the war ended as the more streamline 4CLT with numerous drivers including the incomparable Tazio Nuvolari and two-time Formula One champion Alberto Ascari.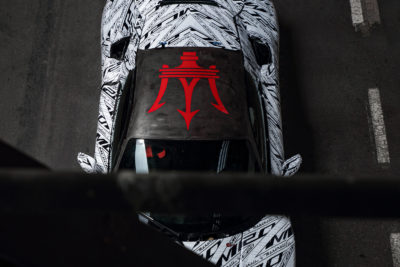 The upcoming new MC20 highlights a new way forward for the celebrated automaker from Modena, Italy. The company states it will feature 100% Italian DNA and is built completely in-house by as Maserati looks to build on its 80 year tradition of delivering exceptional sports car, touring sedans and most recently a luxurious SUV in the heart of Italy's Emilia-Romagna region.
Links:
The Romance of Maserati
Maserati