I could swear I'd seen this before; the rocky cliff face to my left, the concrete blocks standing in as Armco barriers to my right, technically there to stop one from tumbling down a steep incline after sliding on one of this roads perilous U-turns, more fit for a rally car than the 2019 Jaguar XE I was driving. I say "technically" because while they would help, you have to thing the gaps between them would cause a problem or two. Or seven.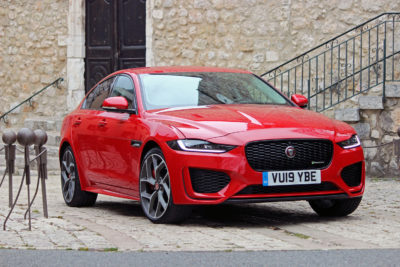 Where had I seen this? I had never driven through the south of France before, so why did I feel like I had?
Well, eagle-eyed readers will have picked up the reason why if they'd paid attention to the first paragraph. I knew these roads because I had seen them, both virtually and on television. The low blocks, pitch black tunnels and winding tarmac have all the hallmarks of the Monte Carlo round of the World Rally Championship – forever immortalized in video games and on late night Speed channel broadcasts. They look like that simply because they are almost that – the actual race took part not far from where I was currently driving, the mountains of rural Southern France, just outside of sun-bleached, palm-lined sidewalks and yacht decks of Saint-Tropez.
What's really interesting about this area, however, is not the French Rivera-spec yachts and daiquiris, but more the fact that our home base of Saint-Tropez is actually much more than that.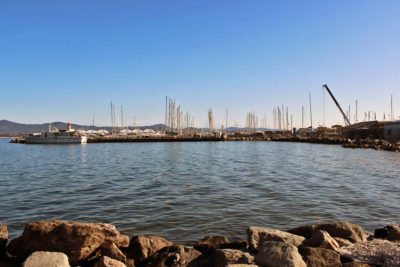 Oh, sure – you've got all that glitz and glamour; look no further than the helipad back of the parking lot (and a stone's throw away from a parked Ferrari F12 Barchetta – no big deal) for one of the marinas to know that more than a few of the world's elite have passed through here. Here's the thing, though; it wasn't always like this. And I'm not talking hundreds of years ago, either; it was a recently as 1950 that Saint-Tropez was a somewhat quaint French town.
You can still see it, too; on Tuesdays and Saturdays, the vibrant Place des Lices square is home to a proper French "Provencal" market – "farmer's market" to you and me. I swear the French must've started this trend – just as you'd see along the Seine in Paris, or in any of the thousands of gathering places there. Just like those Parisienne fixtures, there's no shortage of cheese, meats, produce, "luna" hats (think sun hats, but way…Frencher) and other apparel. Across from Boulevard Vasserot, on Lice's north side, you'll find a row of classic French boulangeries with names like "La Tarte Tropézienne", just as you'd see in any other French town. You'd never know that just across the bay from here, Bridgette Bardot – that starlet of French and American cinema – has acreage she calls home. It was actually her 1956 film And God Created Woman, which was shot here, that many say is what really brought Saint-Tropez to the big time, after a slow rise through the early days of movie stars in the '20s and '30s.
We spent our evenings in the Hotel Sezz Saint-Tropez, which is made up of a string of villas surrounding a glistening pool. The rooms themselves are spectacular, with high, almost church-like ceilings and an optional outdoor shower. As you do.
For their part, both the Jaguar F-PACE SVR SUV and XE sedan we were here to drive are perfect fits for the surroundings; Jaguar is one luxury brand that has not forgotten the styling that has always been a hallmark. Though it is far removed from the quad roundel headlights and vertical grilles of yesteryear, today's offering from the pride of Britain have a number of details that set them apart from competition from Germany, Japan, and the United States. The headlamps have gone from roundel to aggressively narrow, the grilles streamlined and blacked-out, making for an aggressive fascia that hints at the power within, which we'll get to in a minute.
Indeed, in order to access that power you have to first step inside, where you'll find, once again, that Jaguar has fully arrived into the 21st century, the XE perhaps a little more so than the F-PACE. The XE gets Touch Pro Duo infotainment, meaning a slick dual-screen set-up that is responsive and full-featured. It's complimented by a digital gauge cluster that changes depending on which drive mode you're in. It's sharp, it's clear and it's a good indication of where Jaguar is at tech-wise.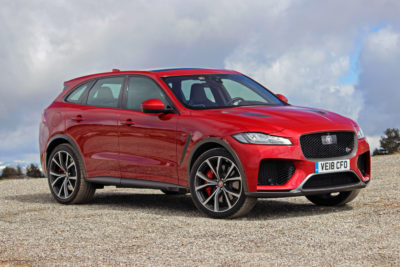 The Jaguar F-PACE SVR is a little more tame inside; older infotainment and a traditional gauge cluster, as well as a set of buttons for drive mode selection instead of the XE's awesome metallic toggle switch. You'd be sorely mistaken to discount the F-Pace based on that, however, for this is the SVR version – and that means one whole heck of a lot.
For starters, it means the existence, for the first time, of a V8 in the F-PACE. Not just any V8, either; this is a supercharged beast of a motor good for 542 hp and 502 lb-ft that makes a crackling report through its twin tailpipes that would make a Le Mans race car think twice before sounding off. Add the awesome reverberation you get off those stone walls that line these great roads, and you have an aural event the likes you've seen only in movies.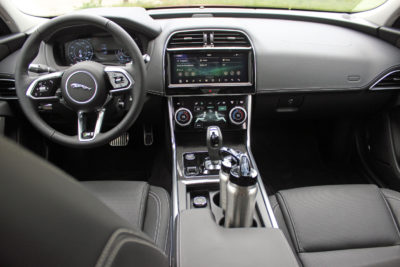 Of course, it's one thing to talk the talk; you have to be able to walk the walk as well, and the SVR will do that with surefooted handling and of course, aggressive motive force. The handling is the really impressive part as through even the bendiest of bends, Jag's biggest SUV doesn't show it; well-tuned dampers and anti-roll bars mean everything's kept in check as you wind it past apex after apex, doing your best to try to unsettle it. It won't come unsettled, however, and while we don't get the cool XF wagon in Canada, this has to be the next best thing from Jag with regards to practicality and performance. World Rally Championship, indeed.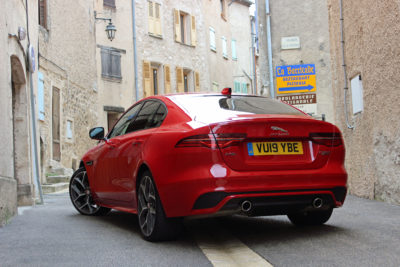 The XE, of course, is less manic – in top-spec P300 trim, its turbo four is good for 296 hp and 295 lb-ft; the V6 is gone for now, although word is Jaguar-Land Rover is working on a new six-cylinder that could make its way here.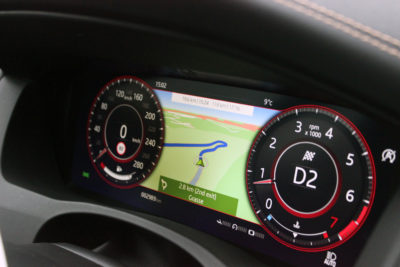 As is expected, you sit lower here than in the F-PACE and I don't just mean the car itself sits lower; the seats themselves are deeper. You're a little more ensconced, but that means that all the most important controls – including that great infotainment system – are well within reach so when you're sawing the wheel through countless bends in mountainous southern France, you don't have to work too hard to skip to the next track on Apple CarPlay.
Then again, when you're sawing the wheel in an environment like this, it's not as if you're thinking too much about the next Drake track on your playlist. While the XE may not be as quick here as was the F-PACE, it's got AWD as standard and its handling prowess cannot be discounted. This, after all, is a sports sedan and sports sedans had better be ready to acquit themselves in scenarios like this. Luckily, we had miles of open road to find out.
You see, these are rural parts and even in the middle of the day on a Saturday, not that heavily trafficked. What's more is how motorists here seem more willing to get out of your way here than they are in North America. You may call that revisionist, but I've spent plenty of time in both and that's just how I feel.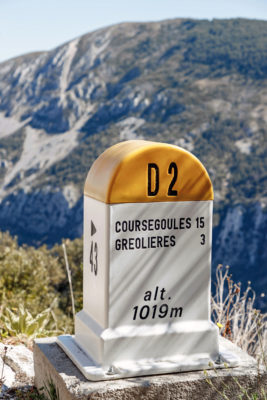 So, in the end what we were left with was a set of roads that are just perfect for cars like this; AWD tuned for a more RWD bias, weight lost thanks to the small turbo motor up front and fast-shifting paddle-operated 8-speed automatic transmission. Which obviously, I made use of most of the time because that's just how it should be, far as I'm concerned. Plus, being able to shift by yourself makes it all that much easier to get the exhaust braaap-braaap-braaping on overrun; like the car's other aspects, it's slightly downgraded from the SVR but still a treat for your eardrums.
Focus on all that, and you'll be rewarded with an entertaining, athletic drive in a compact package (imperative for some of the built-for-horse-cart roads we were travelling through in towns like Montferrat and Gréolières) that is right up there with the likes of the BMW 3 Series and Mercedes C-Class.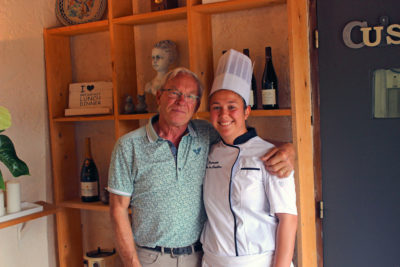 Our journey ends at the Restaurant Lac Du Castillon, a pleasing, homey spot in the La Palud commune with a surprising Canadian connection: co-owner – along with his daughter — Hans Homma once held the Guinness World Record for longest time spent skating, achieved when he skated 406 km over 24 hours on the Rideau Canal back in 1984. If you're lucky, he'll regale you with tales of ice-crusted beards and frozen toes as you enjoy Du Castillon's scrumptious beef bourguignon.
It's a nice way to end the journey; as I gazed out the window at the XE, I realized it was a car that may be old-school in name, but certifiably new-school in spirit. It was a nice, refreshing blend; eating in a suitably old-world diner in rural France where the cows are more numerous than the cars and the remains of castles pockmark the landscape, overlooking a car that kind of transcends generations, like Saint-Tropez itself. Perfect.