After it's spent a year or so making waves in Asia, the Toyota Corolla Cross is set to, ahem, "cross" the pond and start making waves over here in North America. It's stands to reason; after all, CUVs and SUVs make up the lion's share of all vehicles sold in North America, so for manufacturers, it tends to be a case of "the more, the merrier."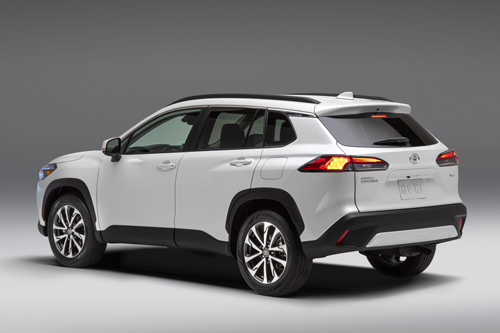 And the Cross is definitely "more"; it's based on the Corolla compact, but it's wider than that car, it's taller, longer, has larger tires and more headroom. Crucially, though, the rear liftover height is the same as it is in the Corolla so loading your wares shouldn't be any more difficult. Indeed, a look at it bears little resemblance to the car with which it shares so many bits. In fact, the way Toyota has blown out the body panels 'round the fenders actually looks more like another vehicle we recently reviewed on this very site: the all-new 2022 Hyundai Tucson. We praised that vehicle for its looks then, and I'd say what Toyota's done here has worked a treat as well.
One of the big questions, of course, is where the arrival of the Cross leaves Toyota's other subcompact CUV, the C-HR, especially considering that by Toyota's own admission, the Cross will likely outsell the C-HR.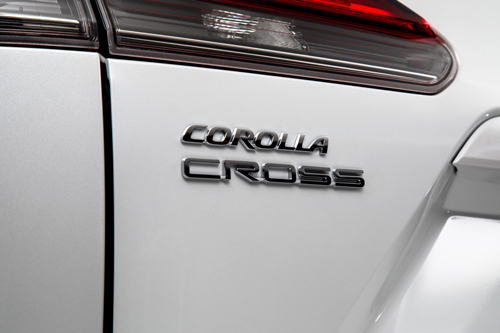 "With the growth of this segment, there's lots of opportunity for both of these vehicles to exist," said Cyril Dimitris, vice president of sales and marketing for Toyota Canada. "The audiences are a little different for each of those, so C-HR will continue to be offered in our line-up once we introduce Corolla Cross." Toyota explains that the C-HR – available only with FWD, while the Cross is available only with both FWD and AWD in Canada – is more for the city-dweller that may want a little more space or style from their daily driver. The Cross, with its AWD powertrain option, is more about active couples that may spend more time off the beaten track.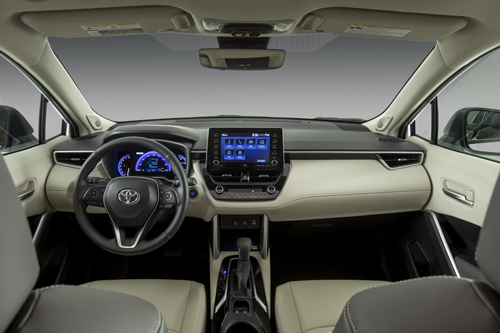 While the three trims available in Canada – L, LE and XLE – mirror those seen in the US, Canadian vehicles get a few more amenities as standard such as heated front seats and LED taillight. Upgrading your trim adds features such as Softex synthetic leather, heated leather-wrapped steering wheel, larger wheels (17" are standard but can be upgraded to 18") and premium nine-speaker JBL audio.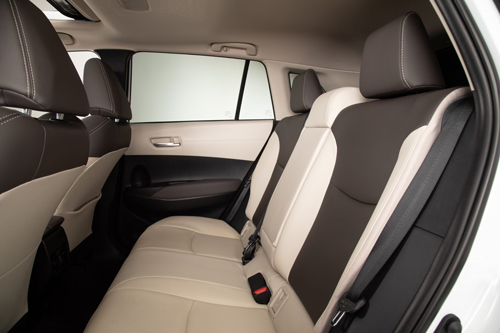 Engine-wise, there is a single choice available: a 2.0-litre four-cylinder good for 169 horsepower and 156 pound-feet of torque. This is the same motor seen on the S versions of the Corolla, and it's larger and more powerful than what been offered in Asian markets. In addition to some zippy products, the motor also helps the Cross achieve a 1,500-pound tow rating. It comes paired with a CVT automatic, though it does get a traditional first gear to help improve acceleration off the line. Having sampled this feature in the Corolla, we can say that it's a great middle ground between a traditional auto and a CVT. There are no plans for a manual transmission, which should come as a surprise to precisely no one. The target fuel economy, meanwhile, is 7.4 L/100 km on FWD models, and 7.8 L/100 km on AWD models – achievable thanks to the ability to disengage the rear axle, which saves fuel. Of course, if fuel economy is numero uno on your punch list, then you may want to wait for the Cross Hybrid, which will join the line-up at a later date than the Q3 2021 Toyota has pegged for the Cross.
No pricing has yet been announced; expect that in the next month or so.