When Aprilia launched their new middle-weight sport bike, the RS 660, late in 2020 it was an inevitability that a similarly sized (and powered) Tuono would follow. As of today, the House of Noale has officially pulled the wraps from that new, naked model.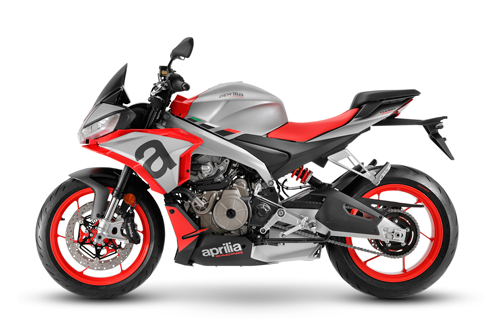 In my eyes, the bikini-fairing clad Tuono 660 offers up a winning mix of Aprilia's "Be a Racer" go-fast aggression and characteristic Italian style to make it an instant standout in the category. There are three different colourways available at launch and while the Acid Gold (available at additional cost) and Concept Black liveries look good, the Iridium Grey version is the standout for me.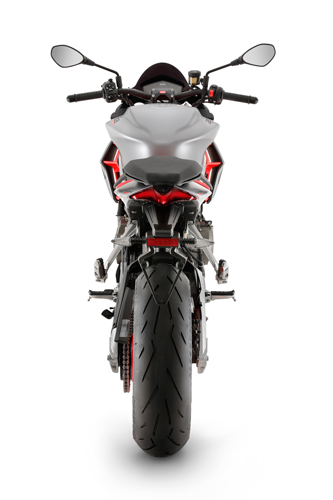 Powered by the same, liquid-cooled, 660cc parallel twin engine from the RS, the Tuono 660 has been re-tuned slightly. Mounted in the Tuono, the motor still produces a class leading 95hp, instead of the RS's 100hp. The torque numbers haven't yet been announced but I'd expect a similar 67Nm (49 lbs-ft) of twist to be churned out, only at a slightly lower spot on the tach to match the manners typically associated with a naked bike.
Other differences between the RS and Tuono are focused on rider ergonomics. As such, a set of handlebars have been bolted to the top yoke instead of the integrated clip-ons. This allows for a more relaxed and upright riding position. As someone who has spent a few hours riding both of the bigger-brother variants of these bikes, I can confirm that the Tuono isn't only more comfortable but, for me anyways, quicker and easier to bully around a track.
Suspension is a carry-over from the RS, but on the Tuono 660 there is a dedicated set-up. The forks remain fully-adjustable 41mm Kayaba units while the cast aluminum swingarm is bolted up via a single, rebound-damping and preload adjustable shock. ABS Braking is tackled by Brembo at both ends and the Tuono rides on a set of sticky Pirelli Rosso Corsa II's.
Aprilia also saw fit to equip the Tuono 660 with its full suite of electronic riding aids, which are all accessible for manipulation via the colour TFT display. Riders can toggle between pre-programmed options for traction control, wheelie control, cruise control and engine braking. In addition to this, there are also five available riding modes — with two that have been factory spec'd for the track — and the Tuono 660 also packs a quickshifter as a standard feature. Best of all, all of these features come baked into a package that tips scales at a scant 183kg (403 lbs), fuelled and ready to ride.
On top of that, pricing for the Tuono 660 is pretty impressive too, ringing in at $12,795 for the Concept Black and Iridium Grey models and $13,095 if Acid Gold is your thing. While this does put the Aprilia into the costliest territory amongst its immediate competition from Japan (which typically run around in the $8k – $9k range) it does offer quite a bit more in terms of features and performance. Oh, and that price also puts one in your garage for $700 less than that brand new Ducati Monster we announced in December, while delivering a similar power to weight ratio (0.24hp/lbs vs 0.27hp/lbs) in a bike that's probably a little more insurance friendly too, thanks to its smaller engine. Just sayin'