US Environmental Protection Agency alleges emissions cheating against FCA
I'm guessing that emissions engineers working for Fiat Chrysler Automobiles (FCA) have had more than a few sleepless nights since the VW TDI scandal broke, in which VW was accused of using illegal software to ensure that its diesel engines passed emissions' testing. Well the latest manufacturer to feel the heat of federal regulators is Fiat Chrysler.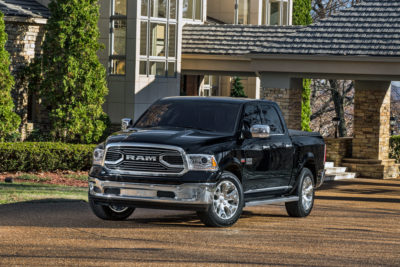 The United States Environment Protection Agency (EPA) alleges that FCA failed to disclose the existence of software that increases emission of nitrogen oxides (NOx) from its 3.0L diesel engines in order to improve performance. The vehicles of concerns include the 2014, 2015, and 2016 Jeep Grand Cherokees and Dodge Ram 1500 trucks sold in North America. This equates to roughly 104,000 vehicles.
"Failing to disclose software that affects emissions in a vehicle's engine is a serious violation of the law, which can result in harmful pollution in the air we breathe," said Cynthia Giles, Assistant Administrator for EPA's Office of Enforcement and Compliance Assurance. "We continue to investigate the nature and impact of these devices. All automakers must play by the same rules, and we will continue to hold companies accountable that gain an unfair and illegal competitive advantage."
The EPA will forward its findings in support of charges under the Clean Air Act to the US Department of Justice while they further investigate the allegations to determine the true extent of the alleged violations. Violations which Fiat Chrysler Automobiles CEO Sergio Marchionne described as "unadulterated hogwash" and "absolute nonsense."
Whether this latest emissions scandal turns out to be an inadvertent case of non-disclosure or outright deceit remains to be seen. In the meantime, there may be some sleep-deprived emissions specialists' wandering the halls of FCA.