I'm always amazed at the innovations and advancements the automotive world makes as the years trundle on. From the first blind-spot monitoring systems right up to autonomous driving or even vehicles that can detect your mood as soon as you sit in the car (and I feel like I need to apologize already to my future vehicle if it ever offers that feature … ). And then there are the innovations and advancement that just make me shake my head and ask, "But, why?!"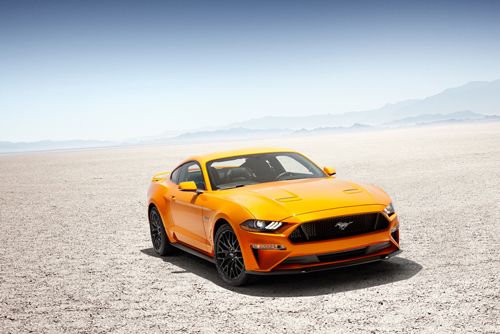 So, Ford's unveiled their new Mustang, and let me say first off; it's a real looker. Since they revamped the body style in 2014, they've vastly improved the overall impression of the Mustang on the road, and for the better. It's sleek, stylish, modern, and dare I say, current. It catches your eye on the street, and holds your attention for the right reasons. And for this latest iteration, Ford's made the Mustang look even more athletic and svelte, and that's OK by me.
They've also loaded it with more technology (not always a good thing, but a definite selling point for today's young'uns buying these things). High on the "cool" factor list is digital everything, so Ford's put an all-new 12" digital cluster that's also fully customizable, as well as an upgraded Ford SYNC system and all-new FordPass that essentially connects your Pony Car to your smartphone and lets you lock/unlock, and even locate your vehicle with your phone.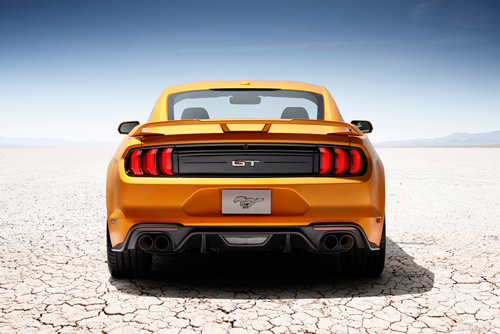 This new version of the Ford Mustang does away with the V6 engine (and I know of quite a few who will lament this decision) but holds on to the 2.3L EcoBoost and the remapped and (according to Ford) "thoroughly reworked" 5.0L V8. Manual transmissions have also been tinkered with to include twin-disc clutch and dual-mass flywheel to increase torque capability (for all your car geeks out there).
Now, here's where it all goes very wrong for me: Ford will offer the new Mustang with an available 10-speed automatic.
Ten. Speed.
Let me directly transpose Ford's words describing how the new transmission will work in comparison with the outgoing 6-speed: "Compared to the previous six-speed, the new 10-speed transmission has quicker shift times, better low-speed tip-in response and significantly reduced friction losses. The all-new electronic control system includes unique tunes for different drive modes and features real-time adaptive shift scheduling to ensure the right gear at the right time. Steering wheel-mounted shift paddles allow drivers maximum manual control."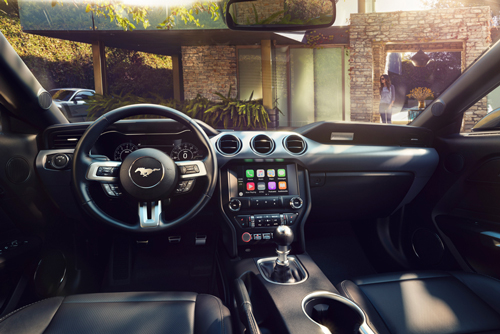 Unique tunes for different drive modes? So, I put it in sport and the car will sing in a different note, which roughly translate to the engine noise being piped electronically into the cabin will be transmitted at a different frequency. Oh, and I also forgot to mention that on the GT model you can customize your engine note with an all-new active valve exhaust system for a "fully variable soundtrack." Should someone remind them this is real life and not Need for Speed 34353?
For anyone who's ever driven a recent 9-speed automatic from other manufacturers, you might understand my hesitation over this 10-speed "gem" to be found in the Mustang. Of course, I could be completely blown away by it once I get behind the wheel … till then I'll continue to complain about it, but will also continue to comment on how pretty the brand new Ford Mustang is.
Source:
Ford Canada media release
Related links:
Ford Canada