At an invitation-only event in Montreal last year, Maserati unveiled its all-new MC20 supercar. Lightweight, beautifully designed and loaded with F1-inspired technology, the MC20 brought with it a breath of fresh air to the revered Italian automaker.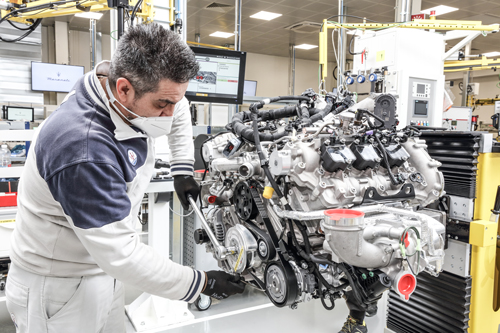 At the center of it all lied an engine that was as new as the car. Code-named Nettuno, this masterpiece of a twin-turbocharged 3.0-liter V6 flexed a specification of 621 horsepower and 538 pound-feet of torque. And while everyone in the automotive press was curious to find out if any of it had to do with Alfa Romeo's 2.9-liter, 90-degree V6, Maserati was categorical about it: this engine is only similar to Alfa Romeo's in design. All of it was developed, built and tuned in-house.
Still not convinced? Maserati just invited us to a virtual tour of its facilities in Modena, Italy, where it builds the engine, so we could see how it's all put together.
Back to its Roots
Yes, you read that right. Modena, and not Maranello where Ferrari engines are built. Thanks to new money that came in from the Stellantis conglomerate (which is a fusion of both Fiat Chrysler Automobiles and PSA), Maserati was able to return to its manufacturing roots by modernizing its historic Viale Ciro Menotti plant. Comprised of more than 70 stations, this facility will undertake the assembly of the MC20 supercar, its engine and an entire new lineup of new cars and SUVs.
Part of Maserati's "New Era" strategy, Viale Ciro Menotti promises to be as minimally automated as possible while encouraging handcrafted assembly. Yet, it still needs to compete with the realities of modern manufacturing techniques.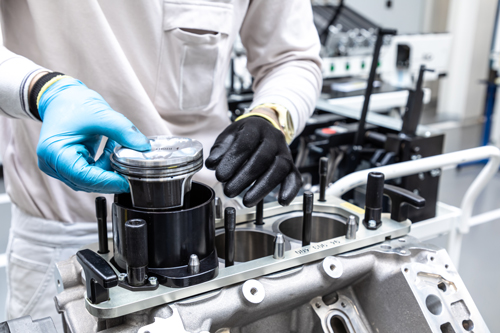 To achieve this, the Nettuno engine goes through a total of six carefully monitored stations before it's fitted inside the MC20. While, the entire assembly is performed by humans, it's then meticulously double-checked by machines.
Engine blocks and more than 1,000 components come from independent suppliers so they can then be brought together to create this object of performance. Once the blocks arrive to the shop, they're instantly put inside large ovens so they can be prepared for liner insertions.
Once a technician has finished one section, his process is then evaluated by a computer. Using precise cameras that monitored his/her work beforehand, the computer's artificial intelligence can double check every step of the work performed. If something wasn't fitted properly, or a serial number wasn't inscribed the way it should have been, the process can't be validated. This meticulous attention to detail insures a nearly obsessive level of quality control.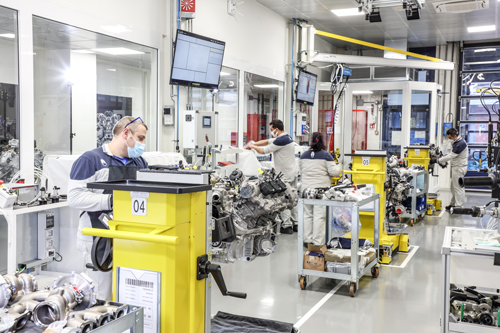 The Flagship Engine
Among the various F1-derived technologies that were pumped into the Nettuno engine, the one Maserati is the proudest of is its own double ignition system. It utilizes two different spark plugs – a side plug and a main plug – to optimize performance and efficiency. The computer then controls the operation of each plug according to driving habits and drive modes. By installing a spark plug directly inside the prechamber, you increase the speed at which the ignition is produced, therefore significantly increasing the engine's total power output.
While Maserati explained that this engine was first and foremost developed for the MC20, it admits that some of its technology will eventually trickle down to its more mainstream cars and SUVs. It didn't specify which models this will affect, but the Italian carmaker alluded to the possibility of seeing some of the Nettuno's technology under the hood of its next compact SUV, the Grecale.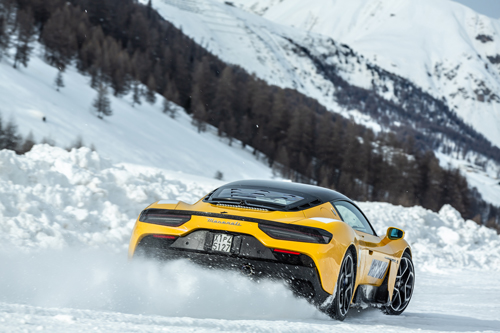 Maserati also shared a few insights about its electric future. Of course, carmakers very rarely speak of future products, but it did confirm that the Nettuno engine, along with the facility behind its assembly, were designed with electrification in mind. It's still unclear what all of this means, but we could eventually see that tiny V6 get grafted onto some sort of hybrid technology.
It'll be interesting to see where Maserati plans to go with all of this. One thing's for certain is that it feels fantastic to see new life being injected into this historically important carmaker. But what I want to know is how the MC20 drives. Yes, my fingers are crossed for this summer.