Intact Financial Corporation (IFC) has announced it is partnering with Uber to provide tailored insurance products for the popular ridesharing service. Plans are to offer the service through two of its largest brands; Intact Insurance and BelairDirect, the digital insurer. IFC also stated it is working closely with various insurance regulators and Provincial governments where Uber currently exists.
"IFC's core business is focused on consumer protection and meeting the insurance needs of Canadians.  With the growing popularity of the sharing and on-demand economy, we are adapting our product range to offer innovative solutions to meet the changing needs of consumers," said Louis Gagnon, President, Service & Distribution of Intact Financial Corporation.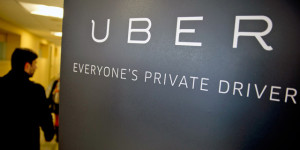 For their part, the ridesharing service claims more than one million Uber rides take place across Canada every month. The company states their $5 million auto liability insurance coverage is sufficient, but concerns were raised recently by the Alberta government. It was their contention the current coverage does not meet the requirements of the province's insurance act.
The Insurance Bureau of Canada suggests Uber drivers check with their insurance company as some coverage only applies to personal vehicle use and not for income generating purposes such as Uber.
"Uber is excited to be working with Intact Financial, the leading Canadian provider of auto insurance, to develop an innovative insurance plan specifically tailored for ridesharing in Canada," Ian Black, the general manager of Uber Canada, said in a statement.
Intact Insurance is Canada's largest insurer with annual premiums estimated at $7.5 billion.