I had the supreme pleasure of interviewing automotive designer, and at the time Head of BMW Design, Karim Habib, quite a few years back at the local Montreal International Auto Show. Responsible for the previous generation 7 Series, Habib was ecstatic to be working for the Bavarian juggernauts, and very pleased with his design concept for the flagship sedan. From integrating side gills with functional turn signal lights for the first time ever on a 7 Series to explaining how walking next to a palace in Munich inspired the character traits he translated onto the vehicle, Habib had the heart and soul of a designer, and one who's truly in love with the automobile.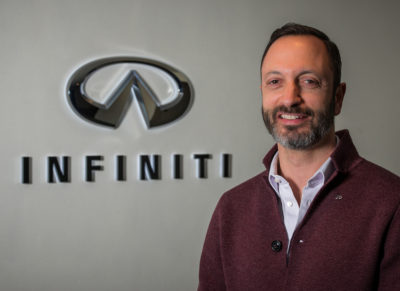 Oh, and did I mention he's Canadian? Born and raised in the Montreal borough of Cartierville, Karim-Antoine Habib spent his childhood sketching furniture and cars, which later on in life lead to an academic career that not only earned him a degree in Mechanical Engineering from McGill University, but also had him attend the Art Centre College for Design in Switzerland, as well as the college's North American branch in California.
We all know the name, Chris Bangle; and he can be credited with discovering Habib while he was still a student, and ensuring he fell into the ranks at BMW straight out of college.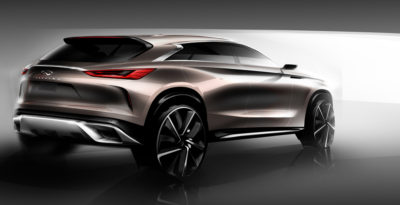 Habib's latest automotive design move? He's decided to embark on a journey with Infiniti as their new Head of INFINITI Design, effective as of July 1 of this year. His home base will be at Infiniti's technical centre in Atsugi, Japan where he will help lead the company's global INFINITI design teams based in Japan; San Diego, CA; Beijing, China; and London, England.
Personally, I am super curious to see what he comes up with for Infiniti, a brand who's cars are quite radically different from anything Habib has worked on before (BMW and Daimler). With architectural influences playing heavily on Habib's design language, and his understanding that technology plays a huge role in the design element as well, Habib's brand of Infiniti might just shock us all; in a good way.
Source:
INFINITI Motor Company – Canada