VinFast VF 3
Vietnamese start-up VinFast has been making lots of headlines lately, first finally delivering the first units of the VF 8 SUV to North America and now revealing the much smaller VF 3.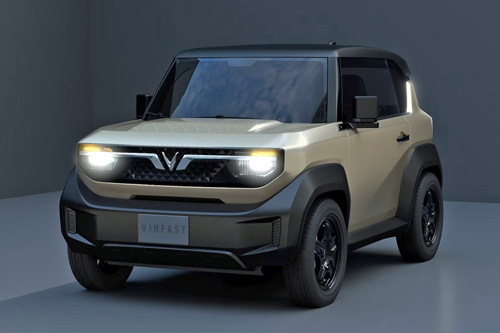 Though resembling a Jeep Renegade, at a mere 3,114 millimetres long this mini-EV is actually not much bigger than a Smart ForTwo. But surprisingly, the two-door boasts seats for five people — featuring a minimalistic interior to optimize space — and is equipped with 16-inch wheels providing a decent amount of ground clearance.
Like other models, both an Eco and Plus trim will be offered at launch in Vietnam during Q3 of 2024. There are currently no plans to bring the VF 3 to Canada.
Jeep Autonomous Tech
Artificial intelligence isn't just being used to write exams and make songs these days — Jeep brand is hard at work figuring out how the technology might be used to help people enjoy next-generation off-roading.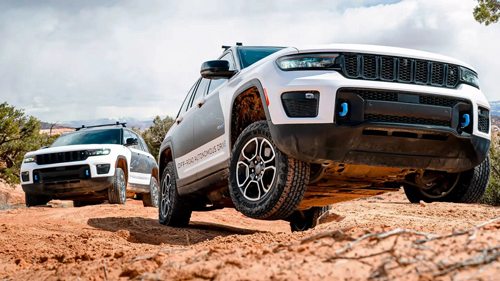 In the rugged Moab, Utah environment Neda Cvijetic, head of AI & autonomous driving at Stellantis, and her team tested two electrified Grand Cherokee 4xes outfitted with special software and hardware that could potentially enhance the experience of both seasoned and novice off-roaders alike when facing challenging driving conditions.
Look for a video by Jeep releasing later in the summer to learn more.
Heritage Customs Valiance Convertible
Land Rover coachbuilder Heritage Customs is adding another bespoke product to its lineup — the world's first drop-top based on the new Defender 90.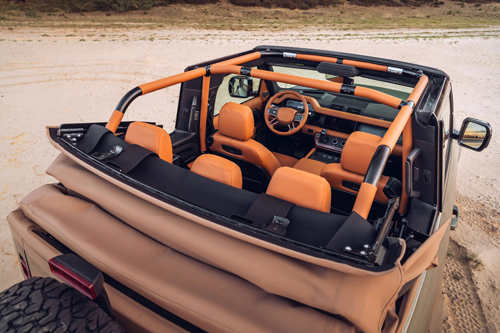 The hand-built electric roof is easy to operate and opens via a switch after releasing manual latches. Consumers may choose from a variety of coloured fabrics to complement or contrast against the customized exterior paint. Similarly, handcrafted natural materials are used around the cabin to create a harmonized and luxurious space.
Prices start at 82.500 Euros and orders typically take around three months to complete.
Parkopedia x Mercedes-Benz
Mercedes-Benz vehicles such as the GLC and GLE, including the latest zero emissions EQS SUV, are now capable of locating, reserving, and in some markets even paying for parking all right from the MBUX infotainment system.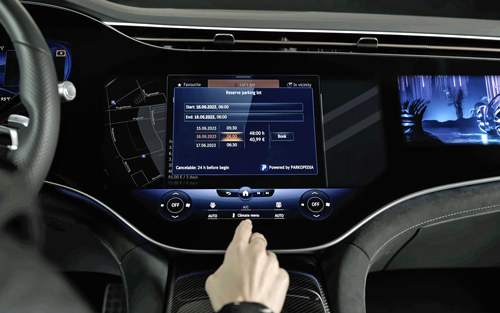 Made possible through a partnership with parking management platform Parkopedia, users are also able to see lot opening times, rates and height restrictions, and identify those close to points of interest or current whereabouts, too.
On-demand payments are available in 14 European countries. Among them, Germany, France, Italy and Belgium allow pre-booking a spot as well.