Bronco Trail App
Ford has just launched the Bronco Trail App for owners of the rugged SUV helping them identify and prepare for adventures off the beaten path.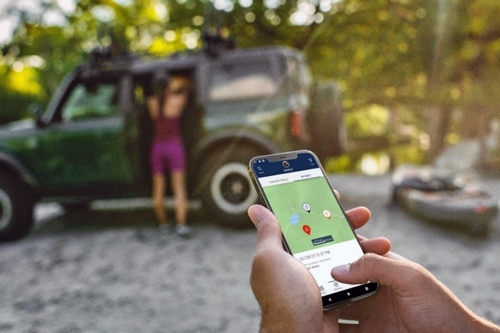 Featuring approximately 1,200 professionally-curated off-road trail maps located all over North America, other functionality available after linking to a FordPass account include recording drives complete with waypoints, photos and video and sharing captured content via social media.
Users can also identify scenic points of interest along their route and even access a real-time pressure gauge to help dial in the recommended settings for specific trails. Future updates will add extra content to the app, offered in the Apple App Store and Google Play Store.
Jeep Beach 20th Anniversary
The Jeep Brand celebrated 20 years of Jeep Beach drawing 230,000 visitors and 30,000-plus vehicles parked on the 6.5 acres of the Daytona International Speedway infield. Among them was one concept many have been waiting for.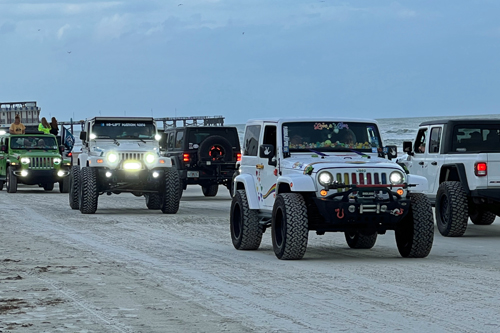 Showcasing the non-production Wrangler Magneto pure EV has become somewhat of a tradition at the annual outdoor spectacle. This time around it was the 3.0's turn, which boasts an upgraded electric motor delivering 650 horsepower and 900 lb-ft of torque. For daily driving, a standard setting drops the numbers down to 285 and 273 lb-ft, respectively. A unique brake regeneration/aggressive hill-descent mode allows one-pedal driving while covering rocky terrain and steep declines.
Aesthetically the latest version resembles the 2.0 with the same stretched body, rugged running gear and 40-inch all-terrain tires. Other models on display were the 1978 Cherokee 4xe Concept, 2024 Jeep Wrangler, 2023 Wrangler Pace Jeep, Gladiator Sport Light Show Edition and more.
Defender Service Awards
Land Rover launched the Defender Service Awards two years ago to recognize charities across the U.S. and Canada for their accomplishments, awarding winners a customized Defender 130 to help them get where they need to go to help others.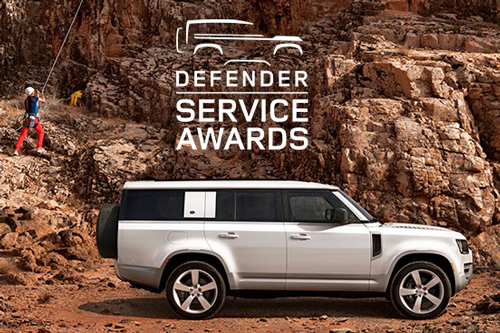 One of the successful recipients is Sauvetage Bénévole Outaouais – Ottawa Volunteer Search And Rescue (SBO-OVSAR) that assists individuals and communities by providing search and rescue services and offering public safety education programs. Its Defender wears graphics and logos in the organization's signature yellow and black colours, as well as some cool accessories, courtesy of sponsor and tough-container-specialists sponsor Pelican, like the rooftop cargo case designed to keep clothing, tools and dry food protected from the elements.
The new 2023 Land Rover Defender 130 seats up to eight occupants and when the middle row of seats is folded can accommodate a maximum 2,516 litres of gear.
Hyundai XCIENT Fuel Cell Tractor
As part of a push to create a hydrogen commercial vehicle value chain in the U.S. earlier this month Hyundai introduced the XCIENT Fuel Cell tractor.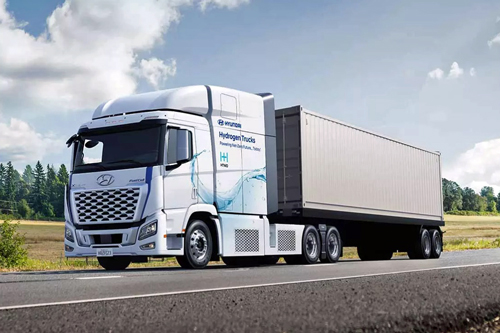 A pair of 90-kilowatt hydrogen fuel cell systems — built by off-shoot brand HTWO (longhand for H₂) — and a 350-kilowatt electric motor outputs a massive 1,650 lb-ft of torque. The truck possesses a gross combination weight of 82,000 pounds and can drive 725 kilometres on a full tank fully loaded.
Hyundai plans for the tractor to serve as a first step towards developing a clean hydrogen ecosystem that includes refuelling infrastructure and vehicle repair.