Subaru Crosstrek Boost Gear Concept
Performance and custom parts motor show Tokyo Auto Salon once again returned for 2023, and debuting there was the Subaru Crosstrek Boost Gear Concept.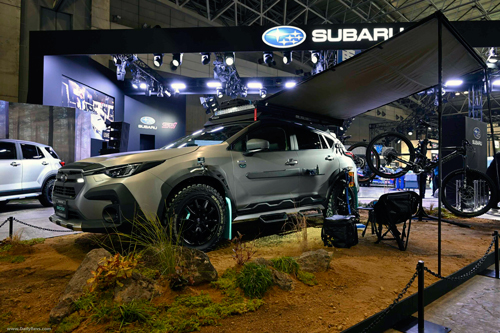 The compact SUV looks ready to jump right onto the trails wearing an extra pair of grill-mounted LED lights, aluminum-reinforced skidplate and fenders, additional black plastic body cladding, side steps, oversized mudflaps, bicycle attachment, roof rack with an awning attachment and more.
Finished in a two-tone matte colour, the vehicle also boasts baby blue accenting. No powertrain details were provided.
Ram 1500 Revolution BEV Concept
Another eagerly-awaited concept was unveiled this month at the Consumer Electronics Show in Vegas: the electrified Ram 1500 Revolution.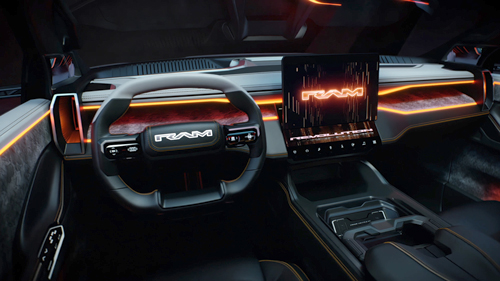 After months of teaser images and speculation, the full Monty has been revealed. The truck introduces the new "tuning fork" front lighting design that animates upon startup, meeting an illuminated RAM logo taking up most of the grille real estate. Behind, a frunk opens and closes via the touch of a button, and the strikingly low cab showcases an electro-chromatic full-glass roof. Familiar features out back include the RamBox, granting additional concealed storage space, and a power multifunction tailgate.
Inside, the seating configuration is highly flexible and there are unique mid-gate-mounted jump seats with removable lower sections, so occupants can fit cargo measuring as long as 5.5 metres when the tailgate is closed. Two electric motors propel the pickup offering what the brand says is expected to be class-leading range, towing and payload capabilities.
VinFast VF 6 and VF 7 Specs
Adding to VinFast's growing portfolio are the pair of mid-size VF 6 and VF 7 crossovers that will soon be open for early reservations in March, and the Vietnamese EV automaker has now released some specifications for both models.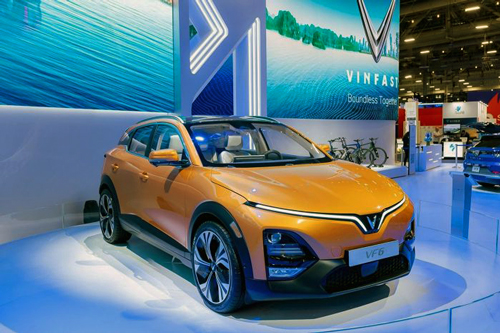 The former measures 4,238-millietres  and is sold in single motor, front-wheel drive format only, delivering 174 horsepower, 184 lb-ft of torque and a range of 399 kilometres in the Eco trim and 201/228/381, respectively, in the Plus. Both utilize a 59.6-kilowatt-hour battery pack. The latter measures 4,545 millimetres and is rated at 201 horsepower, 228 lb-ft of torque and a range of 450 kilometres in the single motor, front-wheel drive Eco trim and 348/368/431, respectively, in the dual-motor, all-wheel drive Plus. Both pack a 75.3-kilowatt-hour battery.
Deliveries could begin as early as the end of the year.