2023 Ford F-Series Super Duty
The blue oval brand's lineup of Super Duty pickups is back for the 2023 model year in an all-new format for the fifth generation.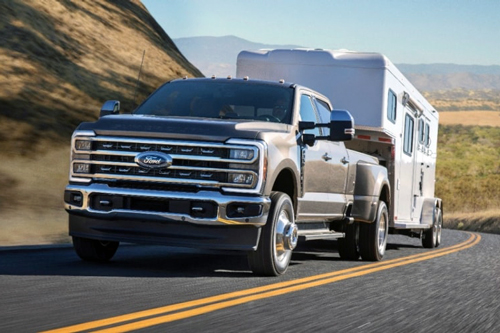 Sold in F-250, F-350 and F-450 form, depending on configuration towing is rated at a maximum 40,000 pounds with an 8,000 pound max payload. The four available engines, all mated to a 10-speed automatic transmission, range from a 6.8-litre gasoline mill to a high-output 6.7-litre Power Stroke V8 diesel churning out 500 horsepower and 1,200 pound-feet of torque. On XLT trims and above, 4×4 capability is standard.
Some innovative helpful technology is offered as well including Tailgate Down Camera and Tailgate Down Reverse Park Aid, which allow drivers to still see behind the vehicle via the display even if the, well, tailgate is down, and a 2.0-kilowatt Pro Power Onboard system turning the truck into a mobile generator.
VinFast x TuneIn
The Vietnamese EV automaker has just partnered with audio streaming service TuneIn to provide six months of complimentary premium content to buyers who opt for the Smart Driving package on VinFast VF 8 and VF 9s.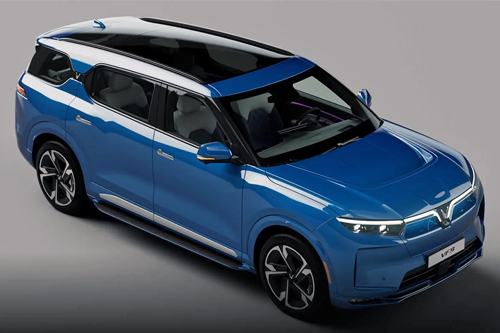 Accessible through the infotainment screen users will have access to live sports like NHL and college sports games, 20 commercial-free music channels and top-tier news networks such as EPSN, MSNBC, CNBC, Bloomberg and Fox News. This is in addition to the thousands of free radio stations and more. After six months, the fee is $9.99 per month.
The first batch of VF 8 crossovers were shipped domestically to customers in Vietnam in September — 5,000 units are headed to the U.S., Canada and Europe expected to arrive in December.
Punk'n Jeep Wrangler
After a three-year absence from the catalogue, the fall-friendly Punk'n colour makes a return to the Jeep Wrangler list of options for 2023 vehicles.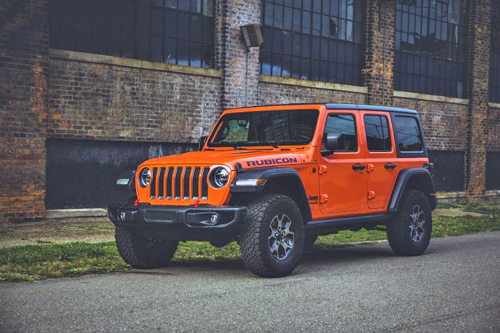 Part of a small collection of special-run paint reserved for the popular off-roader, it joins colours Tuscadero (pink), Gecko (green) and Gobi (tan) and is available on the Sport, Sahara, Rubicon, 4xe and 392 models.
Punk'n may be added for an additional $495. Orders open soon.