2023 Lamborghini Urus S
First Lambo announced the flagship Performante variant of its Urus SUV, and now the Italian super-vehicle-maker has revealed a new S model serving as a quicker replacement for the former base trim.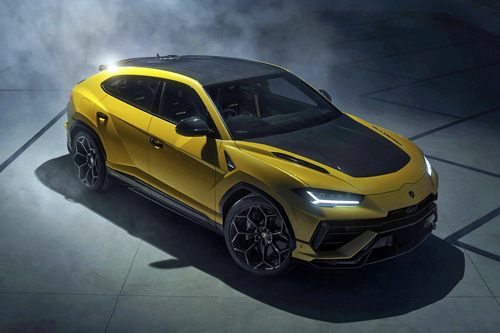 Propelled by a massaged version of the twin-turbocharged 4.0-litre V8, output is 666 horsepower — 16 more than before. Acceleration is quite obviously improved and getting from 0 to 100 km/h takes 3.5 seconds, and 0 to 200 km/h, 12 seconds. A revised exhaust system delivers what the manufacturer says is a, "distinct sound at start-up and a sharper note in each drive mode."
Aesthetically, the front bumper adopts a cleaner-looking grille boasting flat horizontal slats rather than incorporating different shapes, and the stainless steel skidplate is finished in matte black. The rear resembles the Performante's, and up to up to 23-inch wheels are available.
2023 RAM 2500 Heavy Duty Rebel
For the 2023 model year Stellantis is introducing the Ram 2500 Heavy Duty Rebel, which slots between the Big Horn and Power Wagon, offering a healthy mix of off-road, towing and payload capabilities.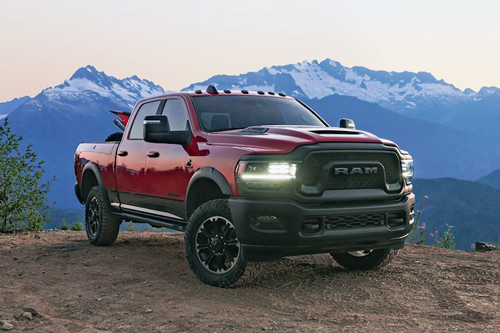 Mostly sharing an exterior with the aforementioned Power Wagon this truck features unique badging and a cool vented and scoop'd Mopar sport performance hood. Other highlights include a tuned rugged suspension system, rear limited-slip differential slip and electronic locker, standard 18-inch alloys shod in chunky all-terrain tires and skidplates.
Buyers have a choice between two engines: a 6.4-litre HEMI V8 or a 6.7-litre Cummins turbodiesel inline six. Optional on vehicles utilizing the former is a front-mounted WARN Zeon-12 winch rated at 12,000 pounds. Maximum towing is 17,870 pounds while max payload is 3,140 pounds. Sales begin soon.
Land Rover Defender 75th Limited edition
It all began with the production of the Series 1, unveiled at the Amsterdam Motor Show back in 1948. Now, many moons later, Land Rover is marking the milestone by introducing a 75th Limited Edition.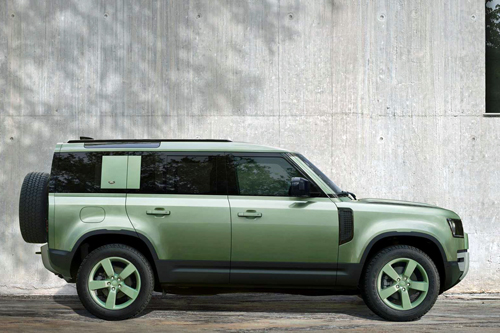 Sold in both the 90 and 110 format, the SUV is painted an exclusive Grasmere Green and wears matching 20-inch wheels, exclusive graphics and Ceres Silver coloured bumpers. There are hits of the special green inside as well, for example on the cross car beam, contrasting nicely against the Resist Ebony upholstery.
All 75 units destined for Canada have the P400 mild hybrid engine under the hood. Prices start at $105,000 for the 90 and $108,000 for the 110.