Nissan's First Electric Crossover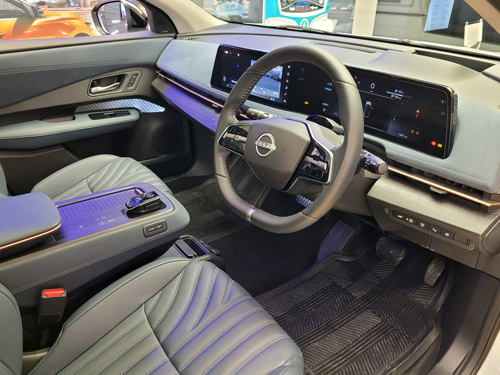 Consumers first got a glimpse of the Ariya in concept form back at the 2019 Tokyo Motor Show, and now the all-electric crossover is a reality having just premiered at an exclusive media event in suburban Toronto. The new face of Nissan EV design is being introduced here, via a shield grille featuring a 3-D traditional Japanese "kumiko" pattern of interlocking geometric shapes underneath the smooth surface. The light-up emblem in the middle is comprised of 20 LEDs.
Available in front and all-wheel drive and either with a 63 or 87 kilowatt-hour battery offering a maximum range of approximately 480 kilometres on a single charge, the latter is mounted at the base of the chassis creating near 50:50 front/rear weight distribution. A complementary multi-link suspension yields a level of handling that the manufacturer says stays "true to Nissan's heritage of producing fun-to-drive, exciting cars."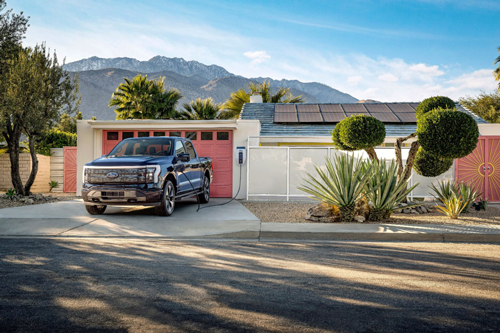 F-150 To Power Homes
The upcoming Ford F-150 Lightning can do more than save drivers from paying for gas. Like charge their houses, too. The Blue Oval brand is partnering with US-based solar company Sunrun on creating hardware that allows the green truck to lend some of the energy from its extended-range battery system to a home for use during an electrical outage.
When the grid is down, Ford Intelligent Backup Power and Sunrun's Home Integration System automatically starts the energy transfer, and stops the process when public utility is up and running again. Based on a daily domestic consumption average of 30 kilowatt-hours, the Lightning provides up to three days of full power.
"La Metamorfosi"                                            
Alfa Romeo says it is entering a stage of metamorphosis, or "La Metamorfosi," with the debut of the Tonale plug-in hybrid helping to usher in a new era of electrified luxury and connectivity. Staying true to the eponymous concept vehicle seen previously at the Geneva Motor Show, the compact SUV wears the familiar Trilobo grille and matching 3+3 sliver headlights giving the exterior an unmistakable signature look.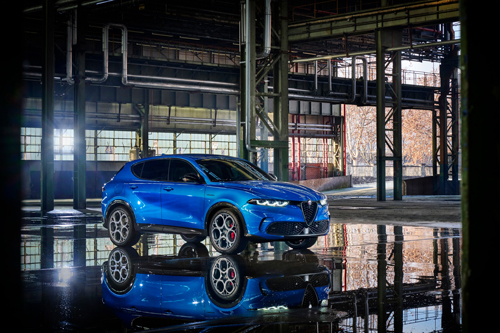 The PHEV's powertrain consists of a 1.30-litre MultiAir turbocharged four-cylinder engine driving the front wheels and in the rear, a 90-kilowatt electric motor. Approximately 48 kilometres of zero emissions travel is possible thanks to the onboard 15.5-kilowatt-hour lithium-ion battery. For the petrol heads, a standard 2.0-litre turbocharged four-cylinder mill is sold as well.