LiveWire S2 Del Mar LE Dawns (and immediately sells out)
LiveWire, the all-electric off-shoot of Harley-Davidson, released a limited edition version of their second offering, the 2023 S2 Del Mar. The middleweight, battery-powered street-tracker is certainly a stylish wee beastie. And, as shown, in the modern stripey-camo paint of Jasper Grey or Comet Indigo for the Launch Edition, is definitely not your father's H-D – unless your father is pro skateboarder Boo Johnson. In which case, congrats!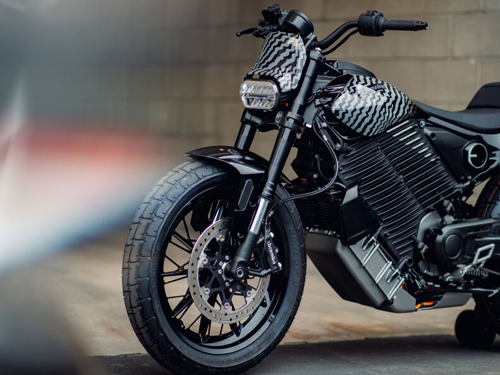 The S2 Del Mar is underpinned by the in-house developed Arrow EV platform, which is both modular and scalable, so other variants are on the horizon. In this iteration, the Del Mar is targeted to have 80 horsepower, weigh under 200 kgs and be able to run about your mean streets for 160 kms on a single charge and will have Level 1 and 2 recharging abilities.
Of course the key word there is "targeted".  These stats aren't exactly official yet and, if I'm honest the range isn't exactly inspiring, but I get that most customers will probably just be riding their Del Mar as an urban commuter bike. And a 200 kg commuter that can hustle silently to 100 km/h in 3.5 seconds is always interesting.
The first 100 Launch Editions sold out in under 20-minutes (at a price of $17,699 USD) and the standard base model won't be available until Spring of next year (at a lower MSRP of around $15,000 USD) so, should you be intrigued, you can start stashing your pennies now.
Criticisms on range aside, seeing continued efforts to make the electric-moto market grow are encouraging and appreciated – anything that will get more folks on two wheels is, really.
Watch the Isle of Man TT For Free! (sort of)
The Isle of Man TT is the most exciting, butt-puckering, incredible spectacle on the planet. Nothing compares to witnessing the magic and skill on display as riders weave their way around the 60+ km Snaefell Mountain course. After a two-year, pandemic caused hiatus, the TT is back and, for the first time ever, you can tune in to see the action for yourself, thanks to a partnership between the TT and online video service, Vimeo.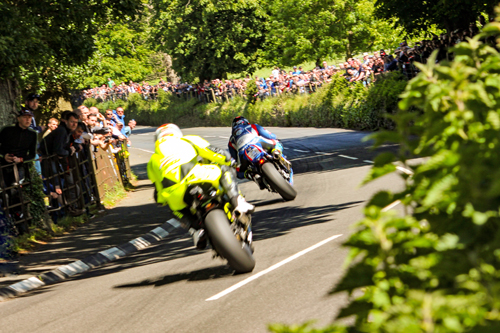 All you have to do is sign up and you will gain access to a library of free content, which includes interviews and features about the lead up to this year's races. Tuning in for the races and practice sessions themselves will come at a cost of $31.99, but that gets you everything that happens over the 10-day event and you can even pause, rewind and replay action on the fly – it really is an incredible deal.
If you're not convinced by my words alone, I'd encourage you to watch this other freebie – TT3D Closer to the Edge – and then reconsider.
Rev'It Riding Jeans for all Shapes and Sizes
Now that riding season is finally upon us, you might be looking to upgrade some gear. And, if you're anything like me, you want to make sure that gear is both protective and stylish.
Rev'It was one of the first gear makers to really embrace the challenge of creating protective layers that hit the form and function boxes. And they've just refreshed their entire denim line for men and ladies, to ensure there is a style and a fit for just about everyone.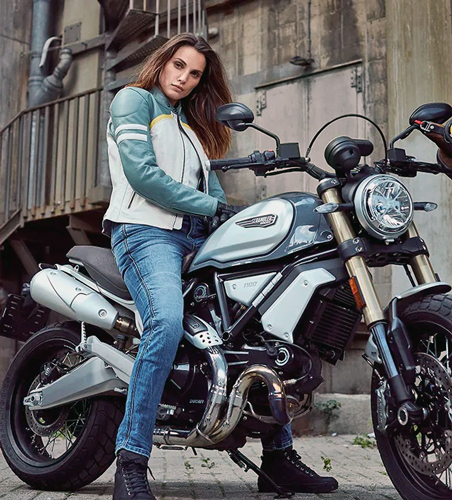 Men can choose between Loose, Skinny, Regular or Tapered fits and women have both Skinny and Slim options (which admittedly, seems a little limiting). There is also a Jeans Fitting Guide that Rev'It has put together to help get the right pair of strides.
Construction on all options are 12.5 to 16-ounce CORDURA® DENIM held together with triple-needle stitching. All pants come with CE-Level 1-certified SEESMART protection at the knees and optionally, the hips and there are 3M™ Scotchlite-trimmed cuffs, so you even get some reflectivity.
As someone who has been lucky enough to sample the wares of many gear manufacturers over the years, I can honestly say Rev'It consistently does a great job. Their SEESMART armour is slim and unobtrusive and you can easily wear their stuff around the office or on a night out.