Triumph TE-1 Prototype Revealed:
Triumph Motorcycles has been working on an all-electric motorcycle for some time now and the team from Hinckley have finally decided their prototype is camera ready.
The Triumph TE-1 Prototype has been developed and built in partnership between Triumph, Williams Advanced Engineering, Integral Powertrain Limited and the University of Warwick. The aim is clearly to develop a viable product to be sold under the Triumph banner and, from what we see here, I'd say they're on the right track.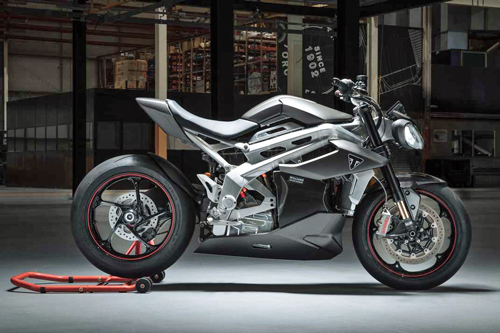 Styled after their iconic Street and Speed Triple motorcycles, the TE-1 is a fine looking machine that combines design hallmarks like the single-sided swingarm and dual headlights with a distinctly futuristic vibe.
Entering into Phase 3 of the program, this prototype marks the coming together of all of the contributions from project partners, before moving on to the testing phase.
Steve Sargent, Triumph's Chief Product Officer said "During phase 3 we have focused on building the physical foundation of Triumph's first electric prototype motorcycle. I am pleased with the outcome of Triumph and the TE-1 partners' efforts in creating a demonstrator bike that is not only visually so desirable with clear Triumph DNA, but also packaged with an exhilarating and thrilling brand-new electric powertrain that has such potential for the future. I look forward to continuing the development of this demonstrator vehicle through phase 4 and using our knowledge and capabilities to bring all of the partners' cutting-edge technology together into a final result which will guide Triumph's electric strategy for the future. Our experience tells us that at this stage of a project there is no substitute to genuinely riding a bike when developing drivability, handling and character, and we have ambitious targets focused on delivering a riding experience that is new and exciting, but ultimately intuitive and familiar. I am really looking forward to my first opportunity to ride the completed prototype."
Given that almost all motorcycle OEMs are standing pat on public displays of BEV love, it's refreshing to see a brand with Triumph's size, breadth and reputation making some moves. We'll be keeping tabs on this one as things continue to develop.
LiveWire Del Mar Announced:
Of course, one of the first major moto OEMs to debut an electric motorcycle was Harley-Davidson, with their LiveWire. Since that bike's debut, the BEV arm under the Bar and Shield has been spun off into its own brand (LiveWire) and now we're hearing rumblings of new products in the pipeline.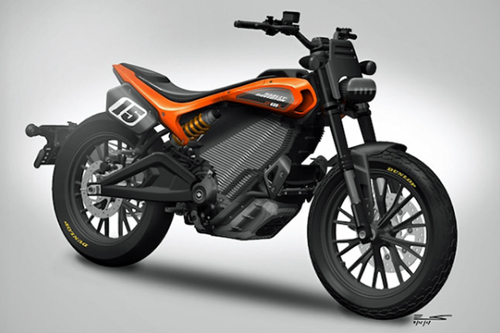 Dubbed the Del Mar, this LiveWire motorcycle is set to be developed under the S2 or "middleweight" bikes – so this won't just be an electric scooter. The S2 bikes, beginning with Del Mar, will be built around LiveWire's Arrow motor architecture. While we don't have any of the nitty gritty on what that means (in terms of power, range etc.) we do know that it is scalable architecture, so unlike the LiveWire One (nee H-D LiveWire) this won't be a lone wolf affair.
When it finally dropped, the H-D LiveWire was criticized for its high price and looooong gestation period. Since the move to its own banner, the pricing has been (somewhat) corrected, but here's hoping that issue won't linger for the S2 Del Mar. We should see more in the second quarter of this year!