Going Out with a (Big) Bang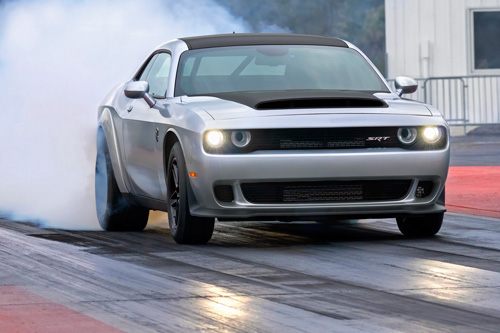 Officially billed as the "quickest, fastest and most powerful muscle car in the world," the 1,025-horsepower, 945 pound-feet of torque Dodge Challenger SRT Demon 170 is a nod to the 170-proof E85 ethanol fuel required to allow maximum performance (using E10 drops the numbers down to 900 and 810, respectively). But just how did the company stretch the already whacky standard Demon so much further? By taking off the kid gloves. No governors are present to restrict output, and extensive upgrades results in a nearly fresh engine. To keep everything in-check, SRT Demon 170 gets drag radials measuring 315 mm at the back – rubber that's never before been fitted to a production car.
TVR Cerbera Speed 12,000,000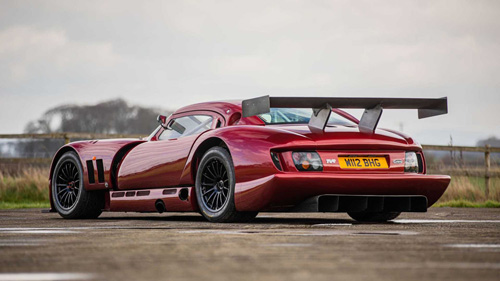 Anybody who's played Gran Turismo or Forza Motorsport knows the deal; take the already pretty quick TVR Cerbera Speed 6 sports car, double its cylinders, give it some aero addenda that would make the Porsche 917/20 "Pink Pig" blush and voilà! You get the 830-hp TVR Cerbera Speed 12 — or simply "TVR Speed 12". No, not the speed 12 million; we're calling it that because that's probably around what the only Speed 12 road car – they made a couple of racers – ever built is going to fetch after it goes to auction in May. Silverstone Auctions will be handling the deal, but we have a feeling any potential buyer is going to have a collection of stones more valuable than silver…
Lights Out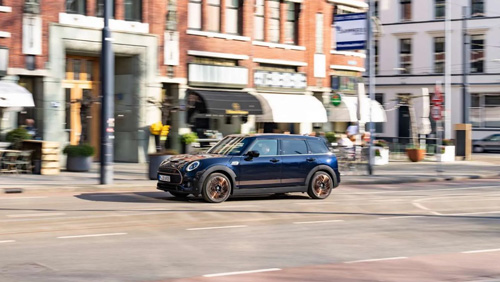 We're long past final call, the last song is playing its final notes and the lights are coming on because, Mr. Club Man, it's time to go. Not sure if that's exactly how Mini's internal memo went when it came time to announce that it was the end of the line for the quirky Mini Clubman wagon – but it was probably pretty close. Mini will build 1969 "Mini Clubman Final Edition" models this year – 1969 being the first year the original Mini went on sale – all finished in black, white or silver with two-tone black-and-copper wheels. It will be available in both Cooper and Cooper S spec, with a specialized mixture of maroon leather and grey cloth for the seating.
Another One Bites the Dust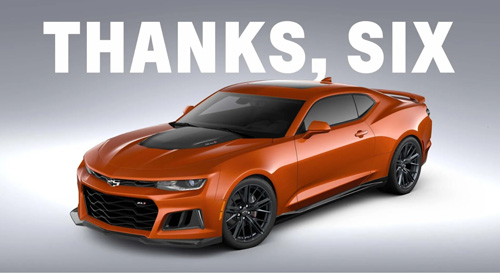 Sorry, but there's yet another ending model line announcement to report on this week, and it's of yet another "fun" car: the Canadian-built sixth-generation Chevrolet Camaro. It comes as little surprise that Chevrolet will be putting together a Collector's Edition – that's the model name; perhaps they're ending the line because they're running out of ideas when it comes to naming special edition models? – available on RS, SS and a few ZL1 models. GM isn't saying much regarding what the package will include – expect a drip-feed of info over the coming months – but you can bet they'll do it right. Anybody up for a modern take on the original's dog dish wheels? How about some redline tires?