Lamborghini Huracán Tecnica Makes Canadian Debut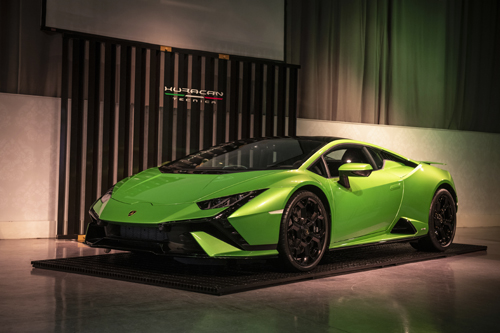 If you weren't lucky enough to be one of the VIPs – dealers, customers, industry types — invited to Toronto's Liberty Grand hall on the shores of Lake Ontario to see Lamborghini's latest take on the Huracán make Canadian landfall, fear not; we have your back.
The Huracán Tecnica is essentially a hopped-up version of the rear-wheel driven version of the Huracán EVO. By "hopped up", we're talking an additional 30 horsepower for a total of a somewhat startling 630 hp and 417 pound-feet of torque. In addition to all that power, the Tecnica gets a specific suspension set-up, rear-wheel steering and brake-cooling enhancements. It all comes together for a 3.2-second 0-96 km/h time and a top speed of 202 mph. The only thing more eye-watering than that is the price. So, if you happen to have a spare $280,000 lying around…
Nissan Altima Gets a Once Over for 2023
Even as so many of its biggest competitors are ditching mid-size and compact sedans, Nissan will be continuing with its Altima through at least 2023, with a number of enhancements to help it stay with the times.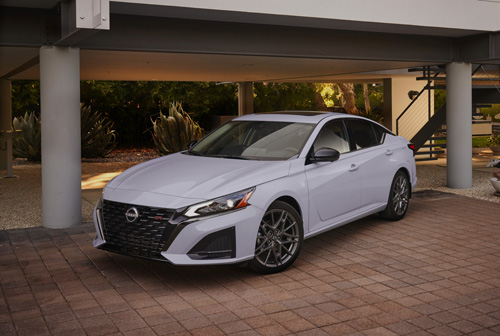 Styling-wise, there's a new take on the signature "V-Motion" grille, some black-ish exterior detailing called "black chrome", standard LED headlights on all trims and new wheel designs. Inside, styling is familiar but Nissan has upgraded the materials used, given the Zero Gravity seats more padding, added a 12.3-inch touchscreen on higher trims with wireless Android Auto and Apple CarPlay compatibility and Amazon Alexa. An optional 9-speaker Bose audio system will be your conduit for all the features those apps provide. Unfortunately, however, there are no powertrain enhancements with Nissan deciding not to offer the new three-cylinder turbo engine that debuted in the Rogue crossover for '22, and sticking with the 2.5-litre naturally-aspirated unit we've seen previously, good for 182 hp and 178 lb-ft.
Paul Smith Pivots from Clothes to Cars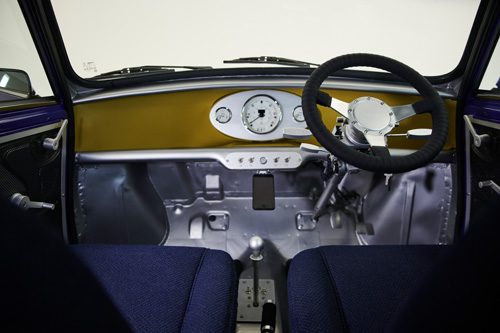 From the looks of it, this funky lil' blue hatch is just another Mini Cooper, the car that's some would say is singlehandedly responsible for keeping Britain's car industry on everyone's mind through the '60s, '70s and beyond.
Underneath that blue paint, though, is an EV powertrain, complete with a 72 kW EV motor good for 96 horsepower. According fashion designer Paul Smith (or his media people, anyway) the fashion house is all about blending the old with the new. Which is why you've got the classic Mini shape (as opposed to the actual Mini Cooper electric, which is a modern Mini), but with an EV powertrain. And a paint colour inspired by a fabric swatch from…one of Smith's favourite shirts.
You Want More CarPlay? We'll Give you More CarPlay
What started out not too long ago as kind of a nifty bonus in the world of in-car entertainment and connectivity has now become one of the staples of cars today, with many customers listing Apple CarPlay as item #1 on their new car punch list.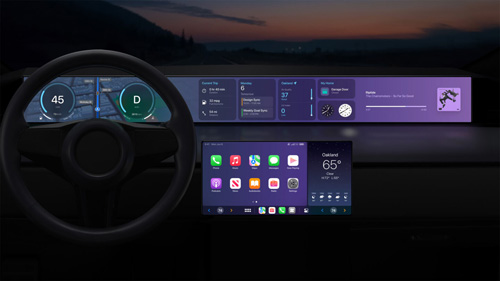 Well, Apple has taken all that to heart and during the new Macbook Air M2 keynote pulled the cover off of what is essentially "CarPlay 2.0". Because so many were saying "man, wouldn't it be great if I could see the cover art of the album I'm currently playing sitting where my gauge cluster would normally be", CarPlay 2.0 will be able to transform every screen found in your vehicle into that oh-so-familiar look of Mac OS. Of course, in addition to said album art, CarPlay 2.0 will be able to transform your entire gauge cluster and have it mimic the fonts and colours found on your iPhone display. A number of OEMs including Ford, Porsche and Honda have already signed on but it does beg the question: is this the next step toward Apple making its own car?