The Post Hotel & Spa, a revered member of the Relais & Châteaux group, has been on my list of must stay places for more than two decades. I don't typically place hotels in such high regard, but choose instead to focus more on countries, regions or famous tourist destinations such as Scotland, Tuscany and the Eiffel Tower.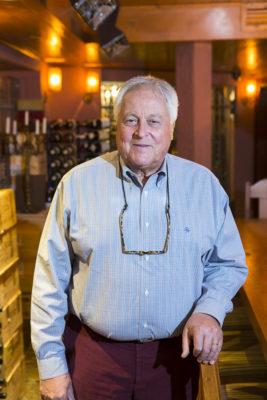 But given that the hotel Mr. George Schwarz and his brother André have developed over the years is so revered around the world, if I had the chance to stay for a night or two, I would most definitely seize the opportunity to surround myself in its comfy confines. Luxury has a destination and it resides in the Canadian Rockies. A welcome invitation to drive the all-new 2018 Ford Expedition would provide the perfect opportunity. Mission accomplished!
The unique log-cabin design of this hotel is a big part of its charm, but it is also the extraordinary location of Lake Louise, Alberta that draws guests in.
History says the Post Hotel & Spa first opened its doors in 1942 as the Lake Louise Ski Lodge. The logs were sourced from Revelstoke and it was originally built by a small group of 10 men in a relatively short timeframe. The lodge closed during World War II and remained this way until it was purchased in 1947 by Sir Norman Watson, an avid skier from the Swiss Alps. His vision for the Canadian Rockies as a world-class ski destination re-opened the hotel in 1948.
The first use of the name Post Hotel took place in 1957. It was deemed a necessary change as Chateau Lake Louise and Lake Louise Lodge were too similar and confusing for tourists. It was also a logical choice since there was a Post Office located on the premises. Canadian pragmatism at its best!
Expansion continued through the 60's with the addition of the 25-room Pipestone Motel. In 1978, the Schwarz trio of André, Barb and George purchased the hotel and put their stamp on it, successfully bringing it into the late 20th Century. In 1990, it was granted membership into the esteemed Relais & Chateaux group and has remained a member ever since. Today, the Post Hotel & Spa features one of the finest wine collections in North America, with over 30,000 bottles in their award-winning cellar.
The drive from Calgary to Banff National Park, and my eventual destination of Lake Louise and the hotel, is the precursor to what National Geographic Traveler magazine has named one of their Top 20 "drives of a lifetime". The Icefields Parkway to Jasper offers a smorgasbord of mountain vistas, cascading rivers and roadside wildlife. But this road trip will not take me down that scenic nirvana. Instead, my route will follow Canada's main artery, the always picturesque and equally stirring Highway #1 towards Field, British Columbia.
Continue in VICARIOUS issue #2
Where to stay:
The Post Hotel & Spa
200 Pipestone Road
Lake Louise, Alberta,
Canada, T0L 1E0
www.posthotel.com