The Grand Caravan's life as a Dodge may have come to an end, but its life as a Chrysler is only just beginning.
Yes, you read that correctly; the Dodge Caravan is alive and well in Canada for 2021 and beyond as a Chrysler. It will be built in Windsor – just like that last one was, and just like the current US-only Voyager is – but it retains the Grand Caravan name here. Why?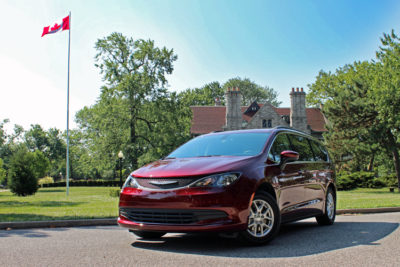 Well, according to Mike Szymkiewicz, Senior Manager for Product Strategy and Planning at FCA Canada, it's too good to let go.
"The Grand Caravan name has so much value in Canada," he said. "It's familiar to (customers)." He cites many Canadian-specific initiatives that have involved the Caravan, from the Hometown Hockey program on CBC to the Dodge Caravan Kids grassroots hockey sponsorship program to show how ingrained the Grand Caravan is in our lives as Canadians. Further, the Grand Caravan is the only Chrysler model where all the TV ad spots are done in Canada, by Canadians.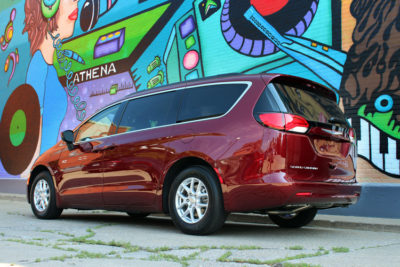 Indeed, all that popularity shouldn't come as a surprise; the Caravan was the pioneer of the minivan craze that started in the late '80s, while competitors like Ford and GM were still building sedans and wagons. Since then, they've sold more than 15 million minivans globally with the Grand Caravan in particular making up the lion's share of those sales.
When it arrives in showrooms later this year, buyers will get to choose from between just two trims: Grand Caravan ($37,995), and SXT ($39,995). While eagle-eyed readers will realize that this cost of entry is quite a bit higher than the current Grand Caravan, Szymkiewicz maintains that very few buyers were opting for that most basic of vans, and going with higher trim levels closer to that of the new van. Indeed, the cost of getting those features – tinted glass, 2nd row Stow n' Go seats (third-row Stow n' Go seating is a $2,000 option on the SXT), roof rack – is actually higher in the 2020 model than it will be for the 2021 base model. The SXT, meanwhile, adds new features like active grille shutters to improve efficiency, automatic headlamps and an eight-way driver's seat with four-way lumbar adjustment.
All Grand Caravans, meanwhile, get Uconnect 4 infotainment with Apple CarPlay and Android Auto technology, as well as power-folding and heated exterior mirrors, and more storage than the office section at Ikea. You won't be getting the no-touch sliding doors the Pacifica gets, however, which speaks to the Pacifica as being the slightly more up-market option, especially considering it gets a plug-in hybrid version.
Styling-wise, the Grand Caravan looks almost identical to the current Pacifica, although the latter is set to get all-new interior and exterior styling for 2021. The 3.6L V6 under the hood of the new Grand Caravan, meanwhile, makes the same power is it does in the Pacifica: 287 hp and 262 lb-ft of torque, fend to the front wheels via a 9-speed automatic with a rotary gear selector dial.
Production of the 2021 Grand Caravan starts in Q4 2020.