First unveiled as a concept last year, Bugatti has officially begun production on its Bolide experimental hyper sports car.
Billed as, "the ultimate driving machine, the quintessence of power, lightness, and acceleration," the heart of the vehicle is the signature Volkswagen Group W16 engine bolstered by four turbochargers creating an almost unbelievable 1,600 horsepower and 1,600 lb-ft of torque. When 110-octane racing fuel is used, the former number is pushed to 1,850.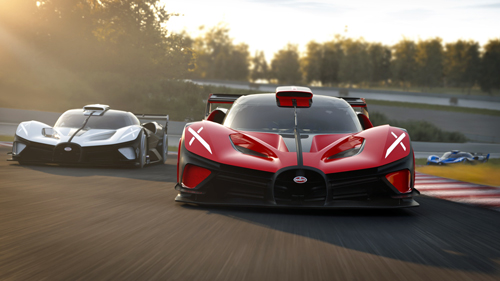 Amazingly, through the latest innovations in materials, aerodynamics and design, engineers have managed to keep the curb weight to a mere 3,196 pounds — lighter than a BMW 330i sedan.
Aesthetically the Bolide looks like it was built for Formula One rather than the road sitting low to the ground and wearing an imposing front bumper splitter, roof-mounted air intake scoop and gargantuan downforce-producing rear spoiler. Swaths of carbon fiber can be seen poking out from behind painted body panels.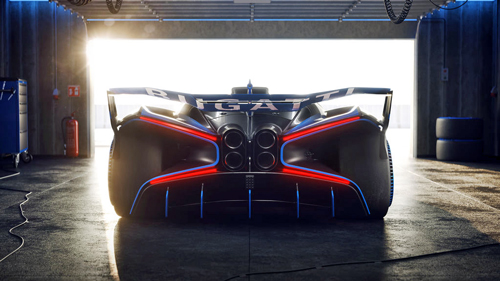 Whenever you have anything pushing 2,000 horses, safety is going to be a top priority. Bugatti's newest model features six-point harnesses, automatic fire extinguishing system, central locking wheels and more. In addition, the automaker will be offering customers access to exclusive track days allowing drivers to familiarize themselves with their new purchase in a controlled environment.
Limited to just 40 units priced at four million euros, deliveries are expected beginning in 2024.