2020 Cooper S 3-door 60 Years Edition
To help celebrate the milestone for the brand, Mini introduced a special edition that highlights its British roots and stays true to the enthusiastic driving traits that have made the brand so popular.
As is, the Mini wasn't distinctive enough on the road, but the 60 Years Edition is one you will find hard to miss.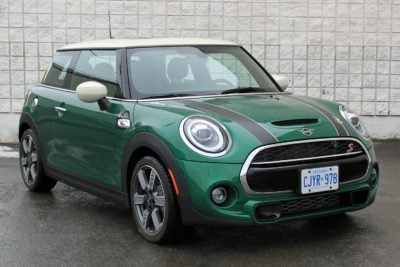 And coming in with a price of $35,690 (after you add the 60 Years Edition option of $6,900), this Mini is pretty reasonably priced for what you get.
The engine is a 2.0-litre twin turbo 4-cylinder engine, paired to an optional ($1,400) 7-speed automatic transmission. Power numbers are very good for a vehicle of the Mini Cooper's size: 189 horsepower and 207 ft-lb of torque, resulting in whole lot of smiles behind the wheel.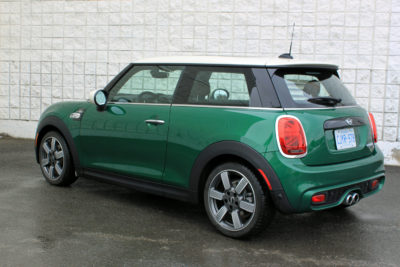 This Mini is hard to miss – thanks in large part to the British Racing Green exterior accented by bonnet stripes (featuring the 60 Years logo) specific to this version and some exclusive two-tone 17-inch alloy wheels. That logo is also projected to the ground off the driver's side, offering a warm welcome to the driver at night.
Other unique features include LED headlights and fog lamps, white turn indicators and, my favourite, LED rear lights with the Union Jack design!
Inside, the special touches continue, with the 60 Years logo on the door sill finishers, as well as on the front headrests and steering wheel. The cabin is very nicely designed for a compact space, with the large 8.8-inch centre screen being a major focal point – and hub for everything you need to do in the Mini.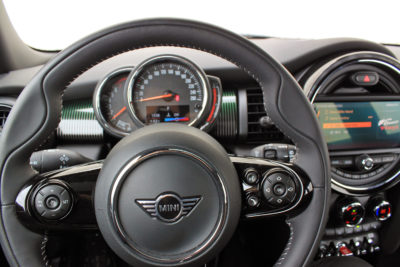 As one would expect from Mini, it's just plain fun – whether in a straight line or throwing it into the corners. Power delivery is smooth and steering feel is excellent, making the Mini a pleasure to have out on the open road.
The Mini name has been around a long time, but this model shows that despite its evolution, it remains true to its driving roots. As the brand evolves into EV territory, let's hope it maintains that lineage.