Here's the thing about this business we're in. We drive many cars. Cars that range over many models, many styles and many segments tend to grace our driveways. Being able to experience all this great modern metal (and plastic, and carbon fibre…) and help prospective buyers make their choice is an honour to have the privilege of doing. It does, however, mean that you do have to wake up pretty early in the morning to surprise us. Any car writer worth their salt does their research ad infinitum before starting a test, so we're set.
Every so often, though, we – well, I – do get surprised and wow, is it ever nice when we — well, I — do.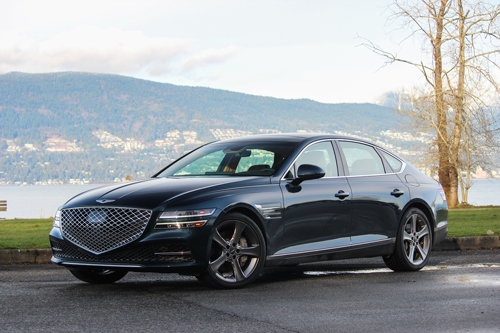 Such is the case with the next entry on our list: the Genesis G80. I'd driven the previous model before – as well as every other model the brand offers – but even that couldn't prepare me for this.
It starts with the looks; people are divided on the grille design, but when you see it in person, you have to respect it. It looks authoritative and the way the split headlights compliment it is great. Then there are the details; you may think the fender grilles behind the front wheels are superfluous, then you realize that they form a perfect line with the headlights on the other side of the wheel and you're like "actually, that makes sense". Then you see they're matched by the taillamps, that the "Genesis" scripting across the rear deck is right on and that the overall stance is one of authority, and realize that this new luxury brand from Hyundai is a real player.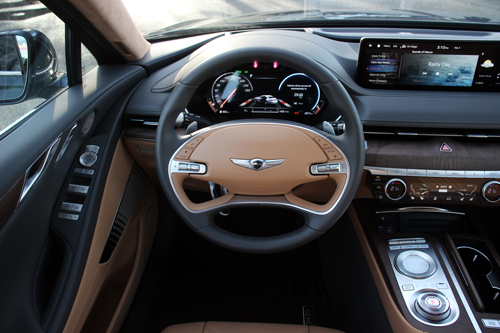 And you haven't even looked inside yet.
Swinging open the gracefully-hinged door reveals a cockpit loaded with beautiful textures; real aluminum and leather, glorious lighting, ultra-slick digital gauge cluster and widescreen infotainment display, diamond-print stitching on the seats (styled to match the grille, believe it or not) and it goes on. It's airy, it's spacious and it's techy. It's simply glorious.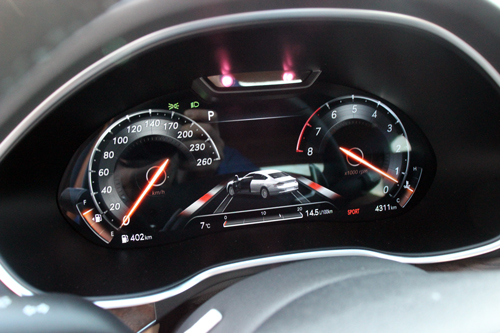 It's glorious, but it's no slouch; power from the optional 3.5-litre twin turbo V6 engine – one of my absolute favourite engine types – is a generous 375 horsepower and 391 pound-feet of torque that powers all four wheels through a snappy eight-speed auto. It zips from gear to gear at a pace normally reserved for much more performance-oriented sports sedans and sports cars, proving that it is far more about "go" than simply about "show". It's incredibly brisk but also does a fantastic job of keeping occupants well-insulated while it's at it. The dampers can be of the adaptive variety – as they are on the car pictured here – which means they can automatically adjust to accommodate what's going on below the wheels. They also help keep the G80 flat through corners so occupants are comfortable and so energy can be transferred into better forward progress as opposed to being wasted in body roll.
The G80 is a complete package, bumper to bumper and that's what's earned it a spot here.