SUBSCRIBE TO PRINT (
$34.95/year

)

Use Coupon code VICMAG2022 and save 30% in May! (see Have a coupon below)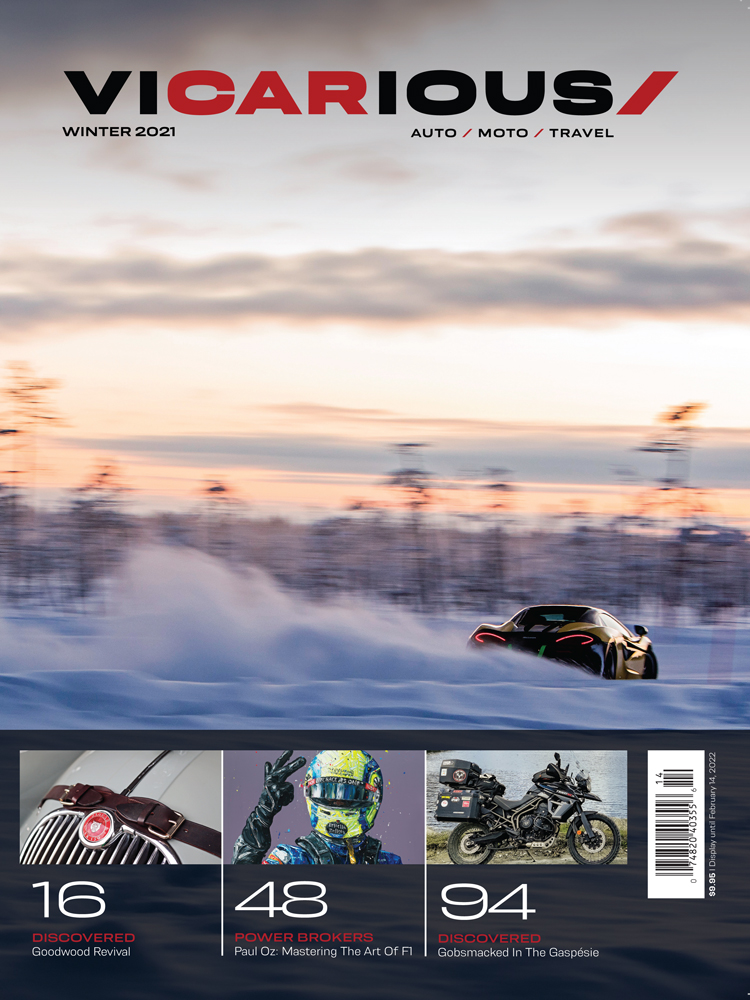 Available to Canada and USA subscribers.
4 issues of VI

CAR

IOUS print magazine (spring, summer, fall, winter) delivered to your home.
4 issues of TR

Q

, our newest digital magazine with exclusive in-depth stories.
Bi-weekly email newsletter with highlighted stories from vicariousmag.com.
First run new automobile and motorcycle video reviews with behind-the-scenes storylines.
Exclusive first run industry and celebrity interviews and adventure stories.
SUBSCRIBE TO NEWSLETTER (
FREE

)

JOIN OUR MAILING LIST!
The latest reviews, news and insight
delivered to your inbox

every week!
We are

driven

to explore
Our weekly newsletter and quarterly digital magazine TRQ take you on unforgettable auto and moto adventures in every issue.
Car and motorcycle

lovers

wanted here!
We deliver detailed insight into what's new in cars, trucks and motorcycles with incomparable industry access. And we do it all at full speed.
Globetrotting

is what we do!
Stuttgart, Sant'Agata Bolognese, Tokyo, Seoul, Los Angeles, Vancouver and Arjeplog; it's all in a busy week for our team.
Your Satisfaction Is

Assured

!
We are committed to delivering the stories you want and keeping your information private. It's our promise to you.