Yesterday, Subaru HQ in Tokyo announced that in a year from now you'll be able to buy a compact Subaru SUV. Normally that wouldn't be news but this new Subaru, called the Solterra, is to be a battery electric vehicle (BEV). It's Subaru's first in the category.
The word Solterra is a mashup of two Latin words (don't make us write them out) directly translating to Sun/Earth. It has to be the most open playing-to-the-choir labelling in Japanese electric automotive manufacturing since the Nissan Leaf.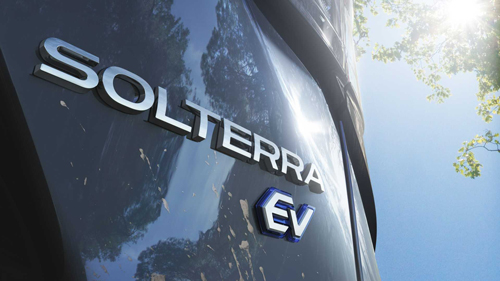 Speaking of which, this new SUV's original electric platform, called e-Subaru Global, was co-designed by Toyota. The two mega-automakers see this partnership as a combination of their respective strengths: Subaru brings its long history of excellent all-wheel drive tech and Toyota has its own famous record in automotive electrification. Subaru will use the platform to produce other EVs efficiently by switching and mixing pieces of different coming vehicles.
Solterra launches around the world, including Canada, in mid-2022. We can assume that more electric Subarus will be announced not long after.