The latest edition of the Tokyo Auto Salon is full steam ahead with a number of reveals taking place designed to excite every red-blooded performance nut, like the STI E-RA Concept vehicle.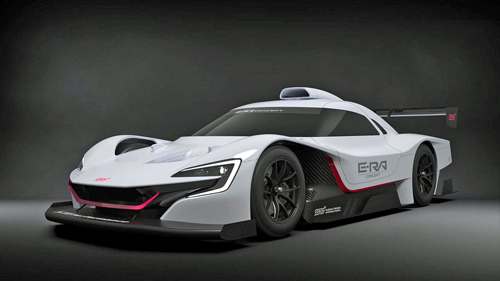 Developed under Subaru's STI E-RA (Electric Record Attempt) Challenge Project, which is a motorsport study that is focused on applying new carbon-neutral technologies to the world of racing, this 1,073-horsepower (!) model has an objective of trying to set a lap time of six minutes and 40 seconds at the famed Nürburgring circuit in Germany starting in 2023. In the meantime, testing is set to take place throughout 2022.
To achieve the lofty goal, Yamaha has stepped in to supply four high-output electric motors, one for each wheel, driven by a 60-kilowatt-hour lithium-ion battery. A unique torque-vectoring system — where advanced sensors measure velocity, steering angle, G-force, yaw rate, brake pressure and other factors to automatically determine how much power/braking to apply to a specific corner — provides maximum grip and stability during high-speed manoeuvres.
Learnings from the project is expected to trickle down into future consumer products, in order to, "refine our technology to keep creating cars that allow our customers to enjoy driving endlessly while feeling safe and comfortable," according to the Japanese manufacturer.