Any discussion of the 2021 Toyota Venza has to start with a look back to the 2000 Toyota Prius, arguably a dorky little sedan with a Latin name that didn't exactly roll off the tongue.
Reactions ranged from the white-wine socialist saying, "Ooooh, a hybrid!" to a committed gasoholic saying, "Ewwww, a hybrid."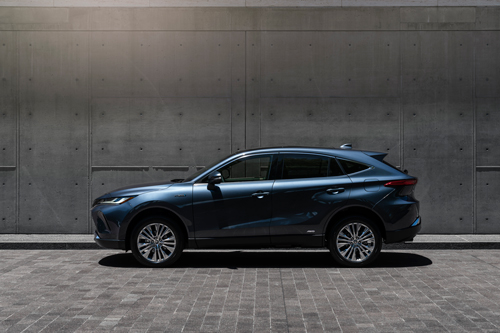 The early adopters jumped on it. The hybrid markings became a badge of honour. "Oh, well, I drive a HYBRID," became as pretentious as "Our little Johnny is going to Princeton!"
Yet joke as we might, that first inauspicious beginning laid the groundwork for a groundswell of electrification 21 years later, to the point many buyers don't even think twice about checking off  "hybrid" on the RAV-4 order form.
Toyota reports partially electrified vehicles now account for 28 per cent of sales in Canada, and it offers hybrid and gas versions of the RAV-4 and Highlander crossovers; the Corolla and Camry sedans, as well as that hybrid Prius, updated several times since the first. The hybrid versions of RAV-4 and Highlander account for 25 per cent and 30 per cent of each model's sales, respectively.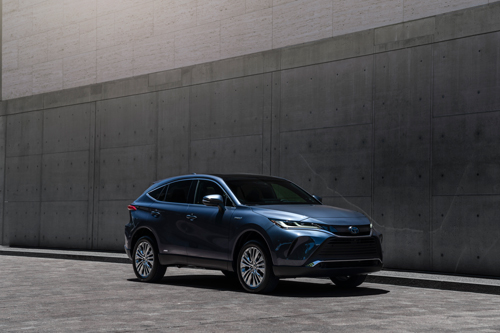 Is there room for another pair of vehicles where 100 per cent of sales will, by default, be hybrids? Toyota certainly thinks so, which is why the new Venza, as well as the new Sienna minivan, are offered as hybrids only. You can't get a gas-only model no matter how much you might want one.
Toyota Canada spokesman Romaric Lartilleux said with crossover sales skyrocketing — in February, light trucks (which includes crossovers) accounted for 88 per cent of vehicle sales in Canada — the time is right for a hybrid-only crossover.
"We think an all-hybrid SUV will do really well in this market," he said. "Additionally, by 2025, our global goal is for an electrified option to be available on all Toyota and Lexus models, with 40 per cent of Canadian sales that year being an electrified vehicle.
"An all-hybrid Venza will support the organization toward that goal."
Pricing is an important function helping drive crossover hybrid sales. The RAV-4 Hybrid starts at just more than $32,000 and the Venza at $38,490. Neither is out of line with comparable crossovers. The added margin of crossovers offers more opportunity to hide the cost of the technology, while the added size offers more opportunity to hide the bits that make them hybrids. The same can't be said for small cars.
Perish the thought, but could it be? Are hybrids becoming normal?
A week in the new Venza certainly suggests so. It's spacious inside, stylish outside and drives with very little of the hybrid feel that was evident, although not obnoxious, in previous hybrids such as the Lexus RX450h or Prius. It uses updated versions of the same basic architecture of those early hybrids, where a gas motor and electric motors trade off, or sometimes share, propulsion duties through a planetary gearset continuously variable transmission.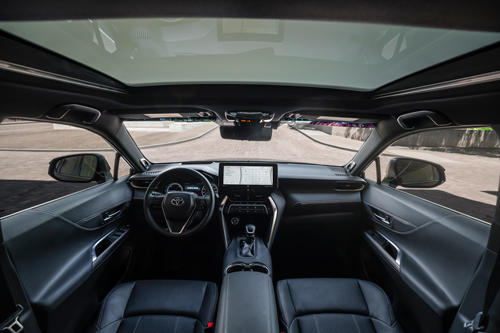 Planetary transmissions can't switch in a reverse gear, and the gas engine can't run in reverse, so backing up is entirely electric, since electric motors don't care which way they rotate their driveshafts.
In the Venza, there are three electric motors: one at the rear provides standard all-wheel drive while the two at the front share propulsion and regeneration duties.
Because of the added torque from the electrics — instant, glorious torque — the 2.5-litre four-cylinder gas engine can be designed and tuned to sacrifice power for fuel efficiency. The result is a fast, spacious, comfortable crossover that averages seven litres per 100 kilometres in fuel consumption.
The drive is smooth, the handling is very good. The gold standard for handling in a crossover this size may well be the Mazda CX-9. The Venza doesn't approach the CX-9, but average drivers aren't likely to explore the margin between the two anyway.
Toyota Safety Sense 2.0 is standard, and offers lane-trace assist, pre-collision system with pedestrian and bicyclist detection, radar cruise control, lane-departure alert with steering assist and road-edge detection and automatic high beam headlights. I preferred to turn off the steering assist, but your mileage may vary.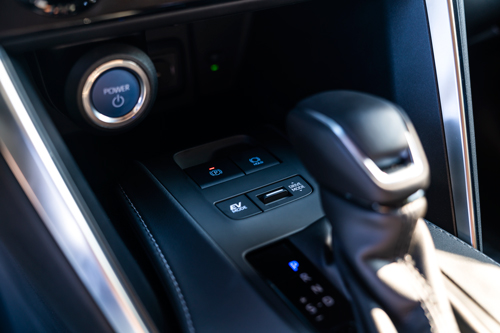 The interior is stylish and the seats are great. The level of comfort inside is superb. Not so superb is the heavy reliance on touch controls: atop the centre console is a big touchscreen, and below it are touch controls for climate control, audio (tuning and volume are both touch controls), and you access various menu features on the big screen with a row of touch controls just beneath it.
It's too easy to activate the wrong function, and that means drivers will be encouraged to focus on their fingers instead of the road. A few times, going in for a touchscreen activation resulted in one of the touch pads below activating. I mean, I get that touch control panels are easier to install and more reliable, but there has to be a better way.
One feature I absolutely loved was the Star Gaze fixed panoramic glass roof with frost control, available on the Limited only. Using technology similar to the LCD screen in a calculator, you can switch the roof from completely transparent to frosted translucent. It allows light to enter but cuts down glare. When the sun is really strong and you want to shut it out entirely, a motorized shade moves forward to close.
The 2021 Venza slots into the lineup, both in terms of price and size, between the RAV-4 and the Highlander. In relation to the RAV-4, however, the differences are greater than just size. While the RAV-4 projects a more rugged, off-road look and feel, the Venza makes no pretense of extreme off-road ability. It is, no insult intended, the 2021 option for families transported through time from their 1970s Buick Roadmasters or Ford LTD station wagons.
2021 Toyota Venza Limited
Price as tested: $49,915.70 (CDN)
Engine: 2.5-litre Atkinson-cycle four-cylinder with three electric motors
Power: 219 hp, combined gas and electric
Torque: not specified
Transmission: planetary gearset continuously variable
Steering: electric power assist rack-and-pinion
Brakes: four-wheel discs
Suspension: MacPherson strut with stabilizer bar (front); multi-link with stabilizer bar (rear)
Combined fuel economy rating: 6.1 L/100 km
Link: Toyota Canada