The Mercedes-Benz S-Class has formed such a big part of the automotive canon that it has almost entered our subconscious, and rightfully so. The S-Class was one of the first vehicles to make widespread use of electronic ABS, to offer a proper safety cell 'round its occupants, one of the first to offer weapons-grade leather and pneumatic suspension.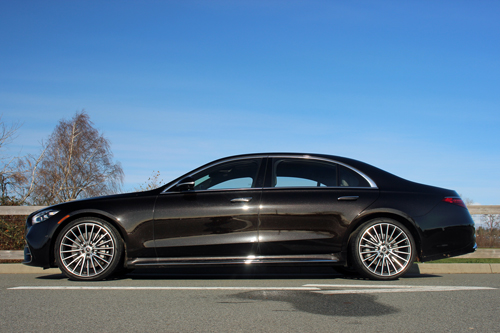 S-Classes have been driven by rappers, dignitaries and movie stars for years; Tom Hanks drove one in The Bonfire of the Vanities¸ Jean Reno drove one in Ronin, Master P drove one on Gone in 60 Seconds and you'd be hard-pressed to get through a single episode of HBO's Succession without seeing one. They are everywhere, and they are noticed by everyone.
And this latest S 580 version is one hard hittin' chunk of Swabian steel and leather.
Powertrain
Power for the S580 comes courtesy of a twin-turbo V8 good for 496 horsepower and 516 pound-feet of torque, enough to carry this almost 2,200 kilo sedan from 0-100 km/h in four seconds. That's faster than the old flagship of the model, the V12-powered S600.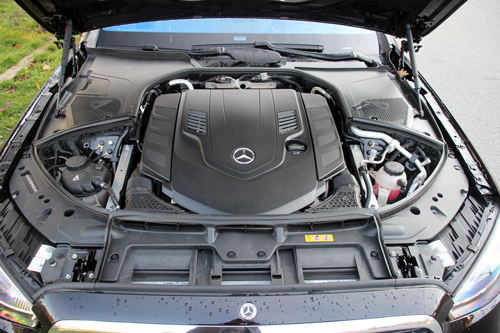 On top of all that frenetic turbo power, there's also a 48V "EQ" mild-hybrid system that adds 21 horsepower and 184 lb-ft of torque for short periods of time when you first dip the throttle. It also means you can cruise along without the engine running at all. That's a neat trick that uses a little of the EV tech that Mercedes is currently developing for its upcoming Mercedes-EQ line of EV vehicles. It's good to have, but a little weird as the first few millimetres of throttle travel feel a bit funny as they act as more of a switch for the EV motor.
Indeed, this big Benz leaps off the line faster than anything weighing north of two tonnes should, accompanied by just a little bit of a growl if you really put the pedal down. I have no doubt about those 0-100 claims and that's great — but it's probably not the real takeaway here.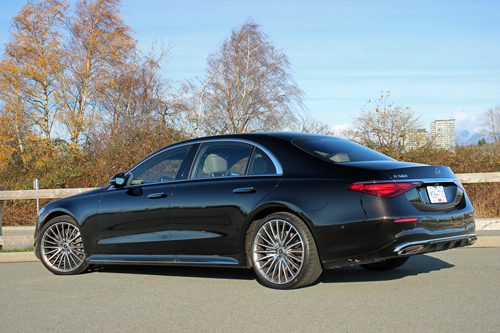 Drive
For that, we turn to the ride which is properly ethereal. My tester gets an air-assisted suspension set-up meaning bumps are dealt with without hardly any drama at all, and the car "wafts" over larger undulations more than it does "roll" over them. Of course, from that description you may get the sense that there could be some motion sickness associated with said "wafting" but somehow, Mercedes has managed to keep the body control in-check so as to reduce up/down movement.
In addition to metering out bumps, the suspension also keeps the car flat through bends – again, important when you're hauling around that much weight – so not only does it accelerate like a much lighter car, but it can turn like one, too.
The one thing I did do, however, was set my own drive mode because I wanted some heavier steering but a soft ride; the system allows you to set that if you wish though there's no "hot key" button to get you to your individual setting; you have to scroll through the drive mode menus to get to individual mode.
Interior and Tech
It should come as little surprise that what we have here is a masterclass in interior refinement. The leather used is absolutely top-grade, while the amount of space in the back seat is extraordinary as this is a long-wheelbase S-Class; if you want something shorter, you need to opt for the less powerful S 500.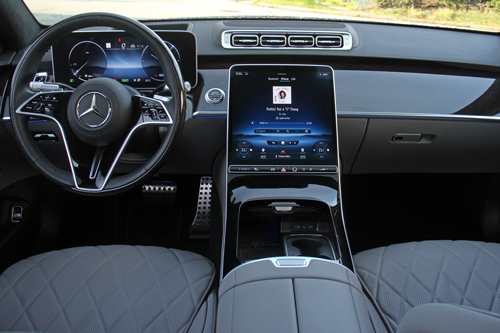 That means massive rear doors for easy entrance and egress, acres of rear legroom and all sorts of amenities to match; reclining rear seats that are heated and cooled and offer a massage function; Samsung-built tablet for seat controls; privacy shades; huge pillows for the headrests and if you want to go ever further, deployable tables and footrests.
The main 12.8" in-dash display is of the OLED variety, while the digital gauge cluster can be configured a number of ways to suit your liking. It's also faster than ever before.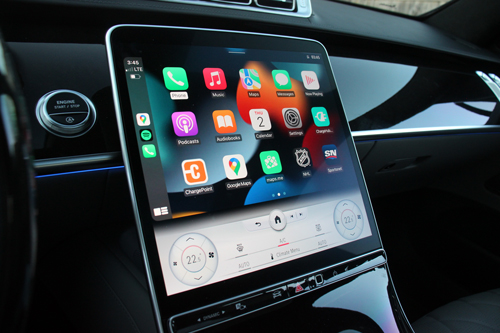 It's on the main display that you'll find the augmented reality navigation. Basically, what happens is as you arrive at your next navi instruction, the main display becomes a camera of the road ahead on which is displayed virtual arrows and road signs to better guide you. Top it all off with a parking camera that offers a million views (although it can also park itself, so…), and you have one top-drawer infotainment system…with one drawback.
It's a drawback that doesn't apply just to the infotainment, but pretty much to the cabin as a whole and that's the overuse of touch-sensitive haptic controls. The mirror controls, seat controls (still mounted on the door so you don't have to cram your hand between the seat cushion and door panel to adjust your lumbar etc.), memory controls and steering wheel controls are all like this. I find touch-sensitive controls harder to use than traditional hard buttons as there's less distraction while driving. Plus, all that shiny piano black is a smudge and dust magnet.
Exterior
For 2020, the S-Class was completely redesigned to better keep it in-line with the rest of the line-up. It's not quite as unique as a result, but it still has presence for days thanks to great wheels, a wide stance and the existence of a proper Three-Pointed Star logo on the hood; you won't find that anywhere else in the line-up, where badges are the rule of the day. Seeing that beautiful emblem leading the way ahead of you is one of the most special experiences you can have in a car.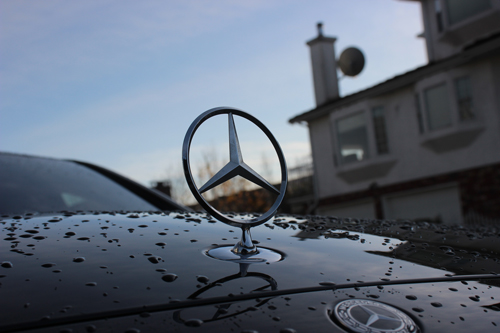 Conclusion
The Mercedes S 580 is a right-on-the-mark continuation of one of the most storied brands in the car world. All those old S-Classes make for some big shoes to fill, but this one does so with a bullet and more. When you hit legendary status, you're going to want to pull out all the stops in order to keep. Mercedes, for their part, has done just that.
2021 Mercedes-Benz S 580 4matic
Price as tested: $166,650.00
Configuration: Front engine/all-wheel drive
Engine/transmission: 4.0L Twin-turbo V8/48V mild-hybrid system
Transmission: 9-speed automatic
Power/torque: 496 horsepower/ 516 ft-lb of torque
Fuel: Premium
Combined fuel economy ratings: 12.2 L/100 km combined
Warrant: 4 years/80,000 km (comprehensive)
Competitors: Audi A8 L e, BMW 750Li xDrive, Genesis G90, Lexus LS 500h AWD, Maserati Quattroporte, Porsche Panamera 4S E-Hybrid Executive
Link: Mercedes-Benz Canada