I love it when someone or something proves me wrong. When a product I thought would be complete and utter crap turns out to be the best thing ever, it makes me love it even more. When a friend proves to me they can and will do something I never thought they could I become equal parts impressed and proud. And when a car company tackles the herculean task of completely reinventing its image, and successfully does so, I not only tip my hat to them but applaud the effort.
So, as Kia's evolved over the years and steadily flipped their image on its head, proving to the buying public and the auto industry alike that they are indeed a force to be reckoned with when it comes to design, quality and overall experience, my opinion of the Korean company has also positively evolved and grown along with it.
Over the past decade, Kia's brought home over 60 design awards, and that's thanks in no small part to their resident Chief Design Officer, Peter Schreyer. Since his arrival in 2006 at Kia Motors, he's not only changed the physical face of Kias the globe over, but also the public face and how the public views Kia as a brand. And it's been a fabulous change, indeed.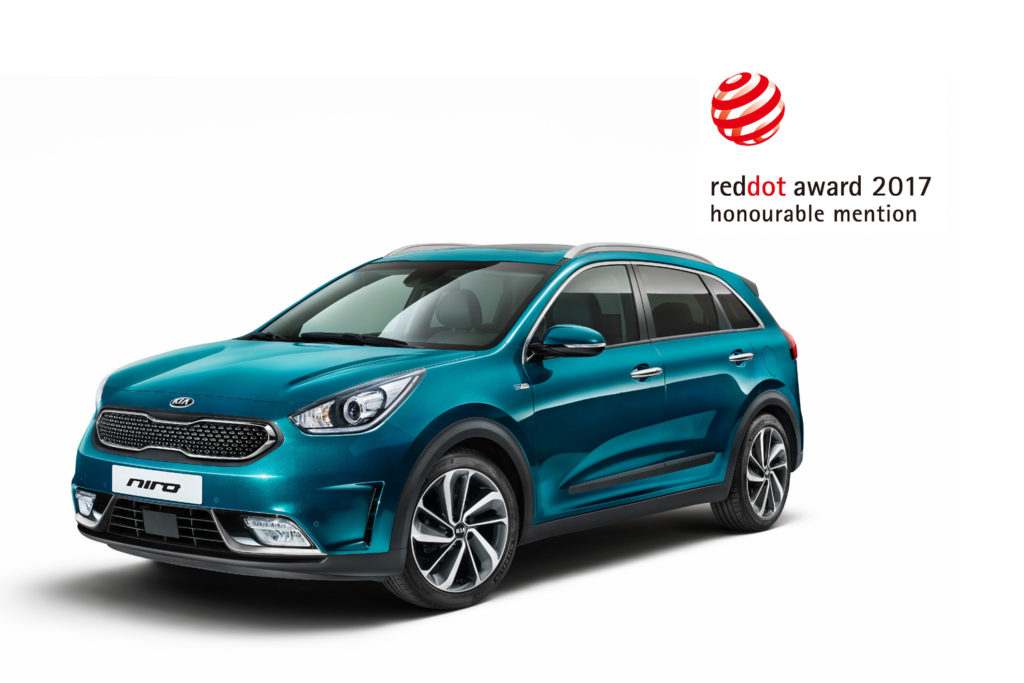 This latest trio of design accolades are Red Dot Awards given to the Optima Sportswagon, all-new Rio, and the Korean company's very cool little hybrid crossover the Niro. The Optima Sportswagon received an even more impressive nod, as it won the competition's highest "Best of the Best" distinction for gound-breaking design (which the Optima Sedan took home in 2016). Of note; the Optima Sportswagon is a European model we sadly do not see here in North America.
High quality and attention to detail were not always synonymous with the Korean automaker, however, with 18 Red Dot Awards under its belt since 2009, that's very clearly changing. With vehicles that aren't just pleasant to drive and affordable, but also fantastic to look at and easy to live with and in, Kia has taken its brand to a whole new level and in all the right ways. These latest design awards from Red Dot Awards are further proof of that.
With the launch of Schreyer's latest creation, the Stinger sport sedan, I'd wager a few more design awards are on the way for Kia, and they'd be well-deserved.
Source: Kia Canada Inc.