What comes after 1 and 2? The Polestar 3, naturally. The Volvo-owned Swedish performance EV maker recently teased a camouflaged photo of the forthcoming zero emissions crossover set to arrive next year.
The model represents an expansion into the utility segment — and poised to be one of the most climate-responsible automobiles ever assembled — as both preceding offerings were a 2+2 coupe and five-passenger hatchback, respectively.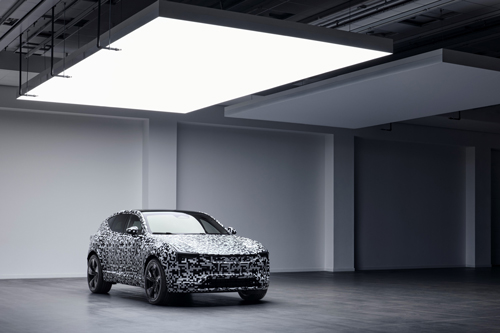 "Polestar 3 is planned to be launched in 2022 as a premium electric performance SUV that will define the look of SUVs in the electric age. It will also be the first Polestar vehicle to be built in America," says CEO Thomas Ingenlath.
"We are not a virtual company waiting to build factories and sell cars; we are an actual company already building and selling cars around the world. Our two award-winning cars are on the road in 14 markets globally and we expect our global sales volume to reach around 29,000 vehicles this year."
Starting with the 3, the brand has committed to debut a new product every year for the next three years, as well as increasing its presence to at least 30 markets globally by the end of 2023.
The Polestar 3 will be manufactured in Charleston, South Carolina.