When the Polestar 2 was first released last year, its specs were already mighty impressive for the Tesla competitor highlighted by a high-output powertrain, all-wheel drive and extended travel range. Things heated up even further last week following the reveal of an Experimental Polestar 2 at the Goodwood Festival of Speed in the UK.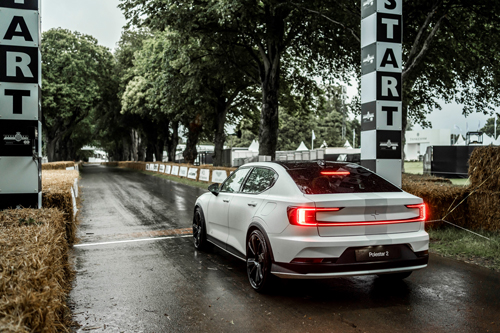 Designed with the "desire to push the boundaries of the electric fastback's design and performance potential," the dual-electric motors have been juiced up to produce 476 horsepower, which is a healthy 74 more than the regular version. Massive six-piston Akebono front brakes from the Polestar 1 hide behind 21×9-inch alloy wheels wrapped in sticky Pirelli P Zero Rosso sport tires, the latter stuffed under widened wheel arches.
The car also sits about 30 millimetres lower compared to standard thanks to stiffer three-way adjustable Öhlins dampers. A carbon fibre front strut bar, borrowed from sibling Volvo S60 Polestar Engineered, and matching custom rear bar round out the suspension upgrades.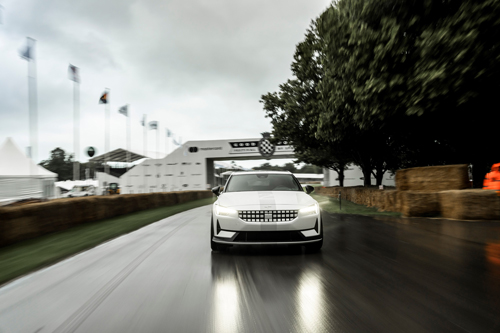 What good is all that "go" without a little "show?" The vehicle has a painted grille; front and rear bumpers boasting integrated and colour-coded aero pieces; subtle Magnesium Matte racing stripe running up the middle; and wheels featuring a part glossy, part matte black finish.
And the Experimental Polestar 2 is not just a pretty project car — the brand's lead chassis engineer, Joakim Rydholm, took it on some hill climb runs during the four-day event.