It seems like every high-end manufacturer in the auto industry is playing the "oh, you think we can't? Just hold our beer and watch us" game. From Lamborghini with the Urus CUV to Jaguar's latest E-Pace electric venture, all the things we thought could never happen in the auto world, seem to be happening.
Case in point: And even better Bentley Continental GT than the previous generation.
If you thought the old Continental GT was impressive, this latest iteration's got all that and a bag of crisps to go along with it (but don't eat them inside, as you'll not want to get your greasy mitts on the opulent leather appointed seats). From more power to a sleeker, more refined exterior and even more technology and amenities inside, this two-door 2+2 Grand Tourer is very, very grand indeed.
While we haven't had the chance to get behind the wheel yet (but don't you worry, we definitely will in the future), we at least got the chance to see the beastly Brit in person at its debut in Montreal at Decarie Motors. The vehicle won't actually be available to drive until 2019, but you can bet we'll be lining up for that.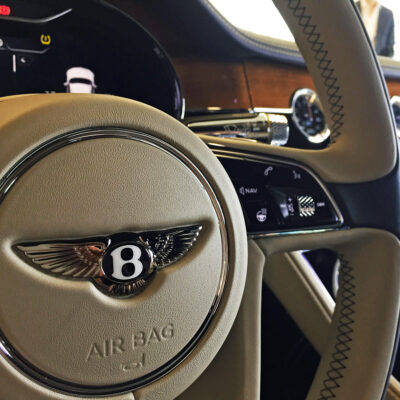 Now, the facts you're all dying to know, and the reason it's dubbed better than the previous generation.
For starters, the new Bentley Continental GT might be equipped with the same grand 6.0L W12 twin-turbocharged mill, but it's been reworked and improved to produce a staggering 626 horsepower and 664 lb-ft of torque. And for the first time, Bentley's paired this engine with a dual-clutch 8-speed transmission for quicker response time and smoother shifts.
Despite the Bentley Continental GT's rather large girth (it weighs in at just under 2,722 kg), it still manages to hit the 100km/h mark from a standstill in just 3.7 seconds. Massive 10-piston front and 4-piston rear calipers atop ventilated iron disc brakes bring the big brute to a stop in no time flat. And to ensure a smooth ride, no matter the road surface, Bentley engineers outfitted the new Continental GT with three-chamber air suspension, along with continuous damping.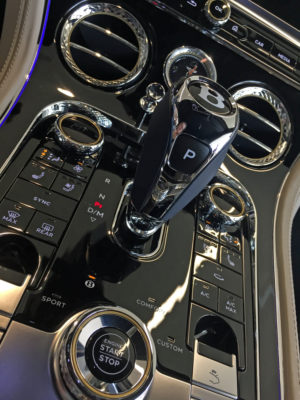 But, honestly, the level of comfort in the new Bentley Continental GT stretches well above the air suspension and into the well-appointed, opulent cabin.
With 15 standard hide colours to choose from, as well as 7 optional veneer species (and the ability to dual-veneer should you so desire), the inside of your Bentley Continental GT can be as unique as you are. There's even a diamond-quilt stitching option, where each diamond inlay has 712 individual stitches, and is also a unique shape and size to give each seat an organic sense of movement and life.
It's not all old-world charm in the Bentley Continental GT though; there's plenty of high-tech modern bits and bobs, too.
Most notably, the 12.3" infotainment screen can be changed. And I don't just mean the screen, it will physically flip around to reveal two other screens. If you've had a long day and don't need all that information flying at you on your drive home, simply flip the screen to the analog dials instead or to the reduced information screen. I mean, if you own a Bentley Continental GT, why on earth wouldn't you have that option?
There are even three different sound systems to choose from. From the standard 10-speaker set-up to a 16-speaker Bang & Olufsen arrangement, all the way up to the all-new top of the line Naim audio masterpiece that outfits the Continental with 18 speakers, two Active Bass Transducers, a 20-channel amplifier, and illuminated speaker grilles.
From the outside, the new Bentley Continental GT has clearly been refined and modernized, while maintaining that proud Bentley heritage. There are 17 standard colours to choose form, or bespoke should you wish to make your Continental GT uniquely your own.
All in all, the new Bentley Continental GT is a feat in both design and engineering, and we cannot wait to see what it's like on the open road.