When a manufacturer is so steeped in history, it's always an exciting moment when they reveal they are going to celebrate that history by bringing back one of its most storied models; just as it was when it was first launched. Rarely does that actually happen, so when Jaguar announced it was bringing back the iconic E-Type, my first reaction was: Oh, great, what modernized (read: bastardized) version of the gorgeous E-Type will we see?
Well, I should have known better. Jaguar Land Rover Classic — a division of Special Operations and the official source of authentic cars, expert services, and genuine parts for classic Jaguar and Land Rover enthusiasts the globe over — is responsible for this relaunch of the absolutely stunning 1960s-era E-Type, and my God does it look bloody perfect.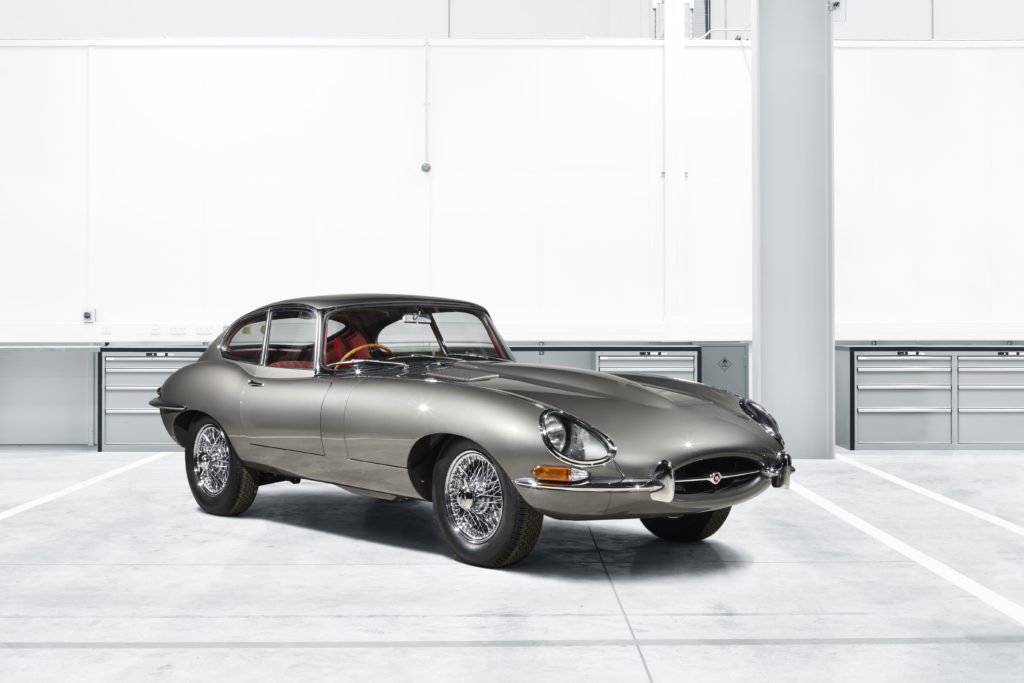 After the successful Land Rover Classic Series I and Land Rover initiatives were met with such rave reviews, it was only a matter of time before a Jaguar was added to the mix, and really, how could it not be the glorious E-Type?
So, how exactly do you go about buying a recently made-brand-new-again 60-year-old Jaguar E-Type Reborn? Well, you leave it up to the experts at Jaguar Classic to source you a vehicle that is then restored with all original 1960's factory specifications. As much as possible, original parts and body panels are kept. However, where safety or corrosion is a concern, the highly trained Jaguar technicians use Jaguar Classic's reverse-engineered panel programme.
The first (of only 10) Jaguar E-Type Reborn examples — an Opalescent Gunmetal Grey Series 1 4.2 Fixed Head Coupe — began its life as an expat in California in May of 1965. It clocked roughly 125,530km in the California sunshine before it was retired to storage in 1983 and has sat until Jaguar Classic technicians got hold of it. Retaining its original engine, gearbox, and matching numbers bodyshell, this example of the very first Jaguar E-Type Reborn is nothing short of spectacular in every way shape and form.
I mean, modern Jaguars are gorgeous to look at, but it all had to start somewhere, and the iconic 1960s E-Type is just that: where it all began. The idea of taking something old and making it new again, while maintaining the essence and keeping it technology- and modern-free, I commend Jaguar Land Rover for that. Sticking to their roots and celebrating their history as it should be: untouched and unspoiled, simply made shinier and polished up a bit.
Bet you're all curious to know just how much a Jaguar E-Type Reborn will set you back? I saved the best bit for last (trust me). Well, of course, it all depends on how much restoration the Jaguar Classic technicians need to perform on your found classic, but pricing starts in the $475,000 range. Start saving your pennies now.
Source: Jaguar Land Rover Canada