Working from their archives, which includes original blueprints and internal documents, as well as a modern 3-D scan, Jaguar Classics is re-introducing a period-correct interpretation of its LeMans winning C-Type to the modern world.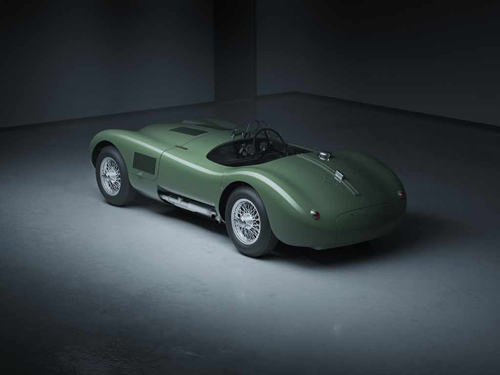 A part of Jaguar's Continuation Series of vehicles — which previously included the XKSS and iconic E-Type — eight well-heeled enthusiasts will be able to spec the exterior and interior colouring as well some badging options of this celebrated racing classic.
Beneath the sculpted bodywork, each C-Type will be powered by a 3.4-litre, inline six-cylinder engine, complete with triple Weber 40DCO3 carbs, which is good for 220 horsepower. The specific model this Continuation is based on is the 1953 variant which was an evolution of the '52 model Sir Stirling Moss originally piloted to victory at Reims: the first car to do so while fitted with disc brakes.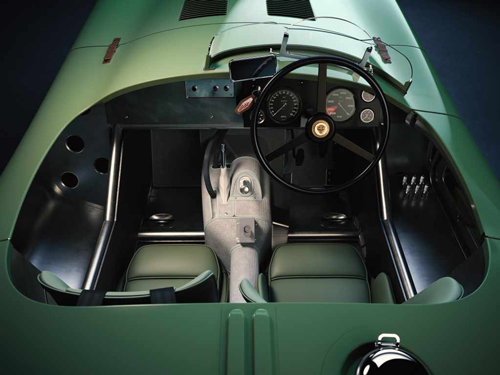 Success followed at LeMans in 1953, with Duncan Hamilton and Tony Rolt driving the C-Type to claim the checkered flag (the second C-Type LeMans victory) while also rewriting history in the process as it was the first car to run-the-ton (on average) for the entire 2500+ mile race. In fact, three such-equipped C-Types would cross the line in the top five that year, raising both the eyes and ire of teams from Ferrari and Alfa Romeo, to name but a few.
As is the case with dream machines of this rarity and quality, pricing is in the "if you have to ask" category. Rumours are that previous Jaguar Classics have commanded sums anywhere from $1.3 to $2.7 million. Thankfully for those of us numbered nine and beyond, high-resolution photos are free.