If you've never heard of Hispano Suiza, we don't blame you. Afterall, the last vehicle the Franco-Spanish car company assembled was the magnificent H6B Dubonnet Xenia in 1938, arguably one of the most beautiful industrial artforms to ever come out of the pre–World War 2 era. And then, Hispano Suiza just disappeared.
I was not until the 2019 Geneva auto show that the company unveiled a new concept car called the Carmen after almost a century of silence. Being a child of the 1980s, I obviously had no idea what a Hispano Suiza was, but I do remember being absolutely stunned by its presence on stage. I figured Hispano Suiza was yet another boutique supercar builder trying to get attention in Switzerland. I mean, the Geneva auto show is known for its high-caliber unveilings, extravagant automobiles and deep pocket consumers. So none of this surprised me.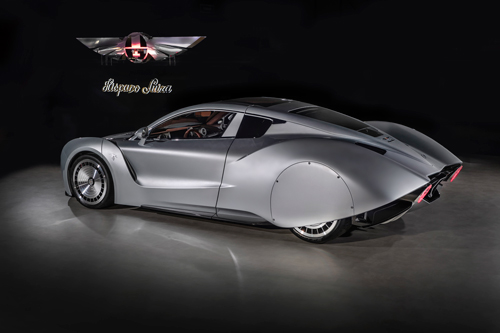 But a quick Google search had me quickly discovering and appreciating a piece of Spanish automotive history. Hispano Suiza wasn't just another start-up trying to attract investors. It was an almost century old European boutique manufacturer of high-end automobiles in the likes of Bugatti, Rolls-Royce and Bentley.
The Carmen, which is named after the granddaughter of the company's founder, takes its styling inspiration from the Dubonnet Xenia. Its rear end slops down in a boat tail that also covers the rear wheels. The car beautifully blends the past and the future, while presenting itself, according to Hispano Suiza, as a "hyperlux" vehicle, combining hypercar performance with exquisite luxury, painstaking craftsmanship and meticulous attention detail.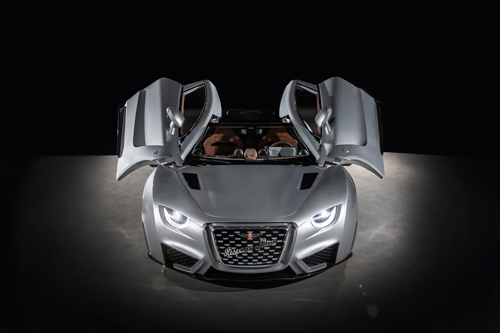 What's particularly interesting about the Carmen is that it's a fully electric vehicle that hides some serious EV technology underneath its striking body. While the entire car, including its carbon fiber monocoque tub, is designed and built by hand by Hispano Suiza in Barcelona, its batteries and electric motors were sourced from QEV Technologies, the Spanish specialist that also happens to provide racing components to Formula E race cars.
Housed in a T configuration sits an 88-kWh liquid-cooled 700-cell battery that powers two rear-mounted electric motors. Combined output is rated at 750kW, or the equivalent of 1,005 horsepower. This yields a 0-100 km/h time of under three seconds without the help of all-wheel drive, and an electronically limited top speed of 250 km/h. Range, according to the company, is rated at 450 km as per WLTP standards, or just over 350 km if it were submitted to EPA evaluation standards.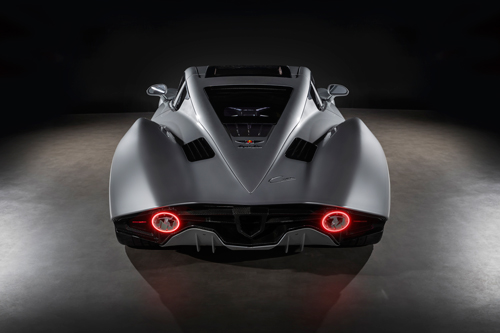 The Carmen was also engineered for battery swapping, allowing it to adapt as EV technology evolves. As we write this, Hispano Suiza says it's in the process of developing a 105-kWh battery, which should promise even more performance and range.
With a starting price of $1.7 million, the fully customizable Carmen is obviously not for everyone. It was designed for billionaire car collectors who constantly look for new ways to distinguish themselves. Therefore only 25 examples will be hand-built in Barcelona. Five of those vehicles will be the Carmen Boulogne, a lighter even more powerful version of an already exquisite machine.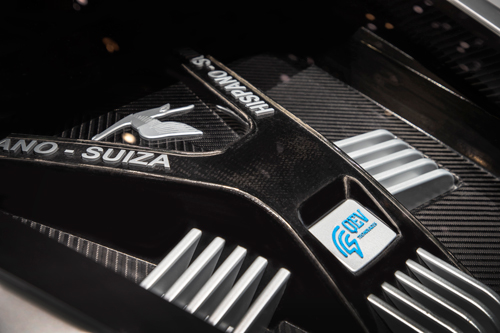 But what does this all mean for the Canadian market?
Hispano Suiza says its cars are homologated to drive on our roads. As a matter of fact, it has already began shipping cars to Mexico and the United States, and says it's also interested in conquering the Canadian market. If you're interested in this car, Sergio Martinez Campos, the CEO of Hispano Suiza, invites you to sign up to the company's Dream One program via its website, and a brand ambassador will contact you to follow you in your journey. Each Carmen takes between six to nine months to build.
We had a chance to discuss with Mr. Campos regarding the future of Hispano Suiza and how they plan to spread their wings in a hotly-contested market. He explained that the company's exclusivity and low-volume production will help it grow and implement itself in the industry. He also confirmed that more models are coming, but he preferred not going in detail on that.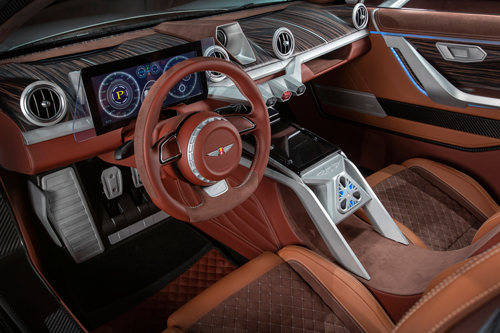 Confident that the brand's heritage will speak for itself, Campos alluded to the fact that electrification will open up an entirely new world of automobiles, and that now is the perfect time to respawn Hispano Suiza.
"Just like in the beginnings of the automobile where boutique coachbuilders thrived with design and the aura that surrounded their creations, electrification will spark new design trends in the industry. There will be many new companies that will borrow platforms and battery technology from a single supplier, but they will distinguish themselves through design, heritage and the ownership experience" – said Campos.
He's got a point. With big name carmakers joining forces to tackle the challenges associated with electrification, we're already witnessing a coachbuilding attitude with mainstream brands. The Ford Mustang Mach-E and the Volkswagen ID.4 are perfect examples of this. They may be entirely different vehicles, but they both share an architecture and battery pack. It's the styling, branding and ownership experience that distinguishes them.
In other words, what you need to retain from the Hispano Suiza Carmen isn't that it's another super fast and super rare luxury sports car only a handful of buyers can afford. It's that electrification will give way to a much more exciting and diversified automotive industry than we could have ever imagined. As for this Carmen, we obviously can't wait to put our hands on one and take for a spin, if ever that'll happen one day. Heck, we'd be happy just to park it somewhere and stare at it for hours. It's just so incredibly gorgeous.
Link: Hispano Suiza