Dutch automotive design studio Heritage Customs specializes in "carchitecture," helping owners trick out their Land Rover Defenders in a bespoke and thoughtful way. One of the latest and greatest showcases of its work is the Valiance Verdigris, based on the 110 model, that the company recently built for a lucky client.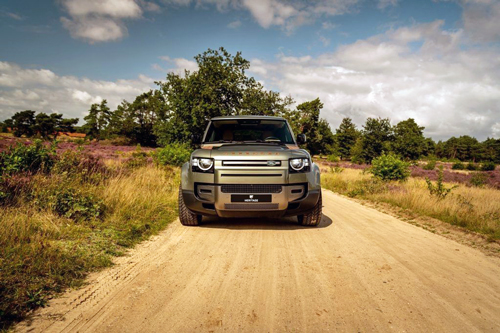 Named after the natural patina formed when copper is weathered over time, this one-off creation mixes the old with the new — for example the earth tones found inside and out is inspired by the canvas top of HUE166, the first pre-production Land Rover R01 made in 1948.
Heritage Customs has developed a unique metal binding technology allowing a special type of paint to be applied called Magic Metal. Available in a number of finishes like rust, brass and bronze, on the Valiance satin copper has been liberally used on the Defender front fascia lettering and various pieces of exterior trim, centre stack, steering wheel spokes, and 100 bolts all around the interior.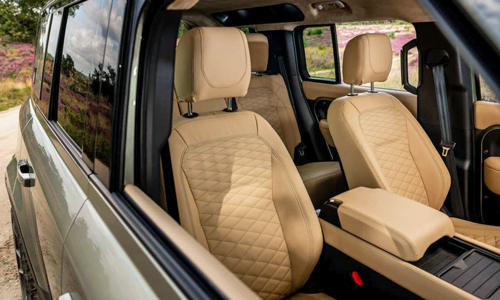 Other highlights include forged alloy 22-inch diamond cut Space Cowboy wheels, quilted beige leather upholstery, Alcantara headliner and contrast green stitching.
Heritage Customs builds are 100 per cent tailor-made and begin with sketches made based on conversations with customers about their ideas and tastes, whether subtle or grand. The entire process from design to creation takes approximately 1.5 months. Visit the website for a full selection of what the studio offers.