Genesis is the latest automaker to join in on the "Great Electrification," this week laying out its blueprint for greener manufacturing via a phasing out of internal combustion propulsion.
By 2030 the company aims to have a 100 per cent zero emissions lineup of eight vehicles, hoping to sell approximately 400,000 units per year, and by 2035 become completely carbon neutral as stated in the debut of a vision statement film on YouTube.
"Genesis has been on an intensive, bold and successful journey, successfully establishing itself as a truly global luxury brand," says Hyundai Motor Group chairman Euisun Chung. "Genesis is once again at the starting point of another audacious journey — the journey towards a sustainable future."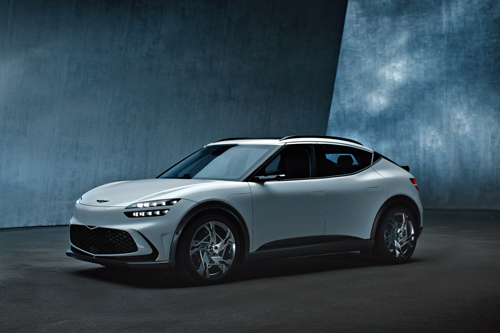 The transition will be a two-pronged approach focusing on both fuel cell and battery electric vehicles, for example improving output of the former and efficiency of the latter. An investment is also set to be made on technology to produce better performing lithium-ion batteries.
Though just concepts for now, a number of future vehicle were shown with innovative design features like Stage Doors, which in the absence of a traditional B pillar has front and rear doors opening in opposite directions vastly improving ingress and egress; Rotating Swivel Seats allowing a whole new way for occupants to interact with the cabin and each other; and a revolutionary climate control system inspired by Korean "ondol" underfloor heating.
In the meantime, people can look forward to the impending arrival of Genesis' first pure EV, the GV60, slated for delivery in North America next year.