Genesis opened its doors to Genesis House New York last week, a custom-designed 46,000-square-foot public space in the Meatpacking district showcasing not only the luxury automaker's latest products, but also serving as a hub to facilitate discussions around design, food, travel, health and future mobility.
"Genesis House is not just a showroom. This is a sophisticated oasis. The place where we share our inspirations at the heart of New York City," says brand global head Jay Chang. "It will show the world who we are as a brand: audacious, progressive, and distinctly Korean."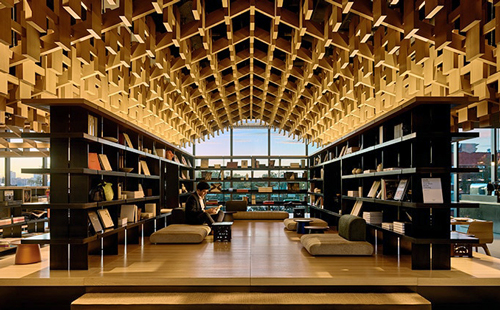 "At Genesis, we welcome customers as if they are guests in our own house," he added. "We want our guests to feel Genesis' sincerity, and strive to provide them with the right experience at the right time. This defines our brand values."
Featuring high ceilings, copper accents and smooth oak floors, the multi-level facility houses a number of amenities including a restaurant that is the first international expansion of the Seoul-based Michelin-starred restaurant Onjium; a tea pavilion; a Cellar Stage in the basement for hosting events; a library curated by LVMH publisher Assouline; and a terrace garden offering unobstructed views of the neighbouring High Line.
Genesis House is open to visitors Tuesday through Sunday from 11 a.m. to 10 p.m. (11 p.m. on Fridays and Saturdays).