The region of Prince Edward County (PEC) is celebrated as one of Canada's finest wine producing terroirs. In fact, it is one of only three wine regions in the Province of Ontario. So the opportunity to explore the winding country roads around Picton from the front seat of the reimagined 2024 Kia Seltos, and then enjoy an after hours wine pairing from Closson Chase Vineyards, was an event not to be missed.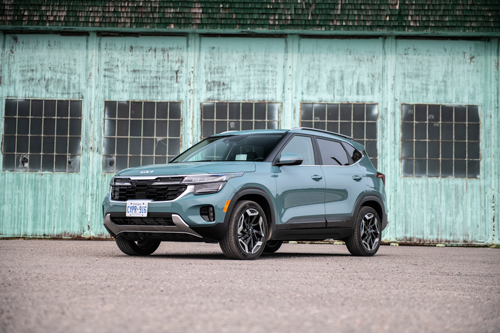 The Kia Seltos represents 25% of all sales in Canada for the brand. The small to midsize SUV markets couldn't be hotter, or more competitive, so to stay on top, Kia has made some significant improvements. While most of these are cosmetic in appearance, there are several changes that are noteworthy and make considering a Seltos for your next vehicle a rational and attractive choice.
Sitting at the press briefing for the new Seltos, I am struck by the fact the focus of their presentation is mostly on design, functionality and features, and not power, performance and drivability. In today's market, this makes sense as gone are the days of people asking what's under the hood. Rather, buyers want to know does it have all the expected safety features and how much stuff can it carry. The word "Sport" in sport utility vehicle is less about adventure and more about practical use, and that's ok.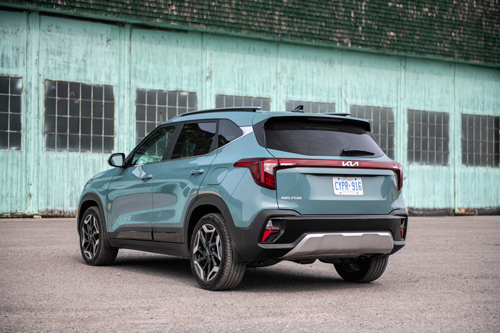 A one-night stay followed by two cups of a celestial cappuccino at the beautiful lakeside Drake Devonshire Hotel is the perfect location from which to launch my test drive. As is typical of these events, we are driving the top-of-the-line model, allowing us to try all the features buyers could experience over the course of ownership.
Opening the door, it is obvious Kia has taken this redesign very seriously as the attention to detail and quality of materials belies the entry price. A total of 6 models are available in Canada; LX FWD, LX AWD, EX AWD, EX Premium AWD, SX Turbo AWD and the newly launched X-Line Turbo AWD. Pricing ranges from $25,195 to $38,395 with the EX and EX Premium expected to fill the bulk of sales.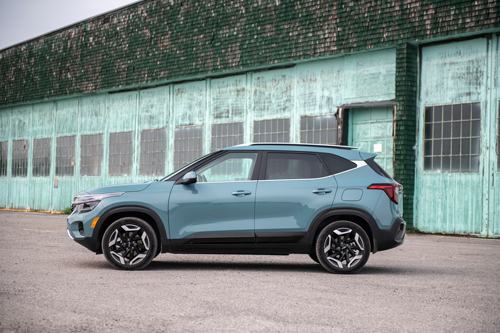 The SX Turbo AWD I am driving and the X-Line Turbo AWD are powered by a more compelling version of the 1.6L GDI gasoline-powered engine. It delivers 20 additional horsepower from the previous Seltos through an 8-speed automatic transmission, instead of the standard 7-speed found on the other models. Maximum horsepower is now rated at 195, with 195 pound-feet of torque available at 1,600-4,500 rpm.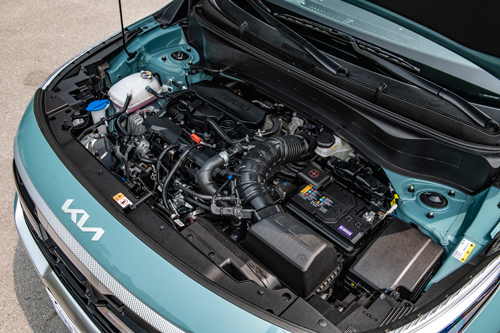 Power is generous and surprising, acceleration on to highways or passing other vehicles on country roads is easy. You can tell the engine is working under hard acceleration and there is some engine noise, but nothing out of the ordinary. The transmission is smooth and shifts are seamless.
On road performance is improved in several significant ways. The suspension has been retuned to better handle rough road surfaces. On the country roads of PEC, I find little body roll as we take corners at speed and potholes are easily absorbed without causing the vehicle to become unbalanced or the noise level to increase dramatically. Sound absorbing foam has been applied to specific areas for this exact reason, and it seems to work.
What sets the 2024 Kia Seltos apart from the competition and the previous is Seltos is not just performance, but, as mentioned earlier, the more important aspects in today's market of form and function. It looks fantastic!
Key changes include a completely redesigned front and rear fascia. The new 'Star-map' front grille is clean and gracefully in appearance during the day, while at the same time highlighting a completely unique look at night. An aggressive front grille, integrated foglights and front skid plate add a sense of ruggedness and practicality, while maintaining the elegant approach to design.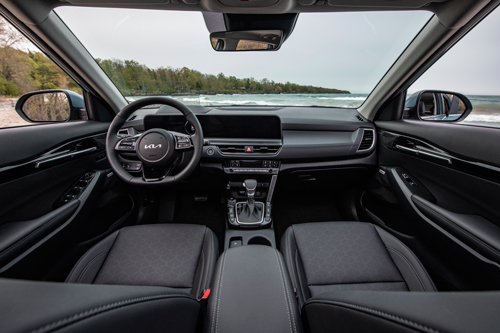 In the same way, new rear taillights unify the front and back with a similar 'Star-map' design that is most prominent at night. Backup lights follow the same theme and the larger, high-gloss black rear bumper is designed to accentuate the luxury look. A great deal of time and effort has been spent in improving the outward appearance of the new Seltos and it shows well. The SX model we tested features 18" alloy wheels equipped with 235/45 R18 all-season tires.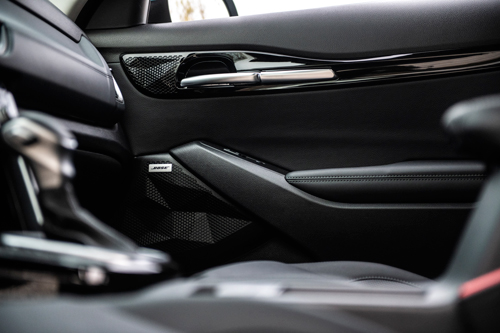 Inside, graceful elements continue. A completely new dashboard features two 10.25" integrated displays that stretch from the driver's side window to the center console. While it might require a little extra cleaning from using the touchscreen on a daily basis, the look is fresh, functional and sophisticated. Four themes; Normal, Sport, Eco and Dynamic allow for customizing the dash layout to your needs.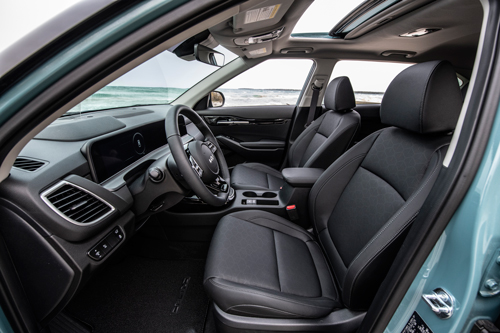 Seating is comfortable and gracious for both front and back seat occupants. A flat-bottom 3-spoke steering wheel features leather and piano black accents with the obligatory compliment of buttons to access audio and cruise control. The standard HUD display is a nice upgrade and functional for keeping your eyes on the road. Rear storage is equally impressive with fold-flat rear seats and there are enough cupholders, storage bins and plug-ins to keep a family of five happy and ready for any road trip.
Of course, a new vehicle wouldn't be truly road ready without a full suite of safety features, and the new Kia Seltos over delivers in this area. Adding to it's long list of standard safety features, new elements include blind spot collision assist, lane keep and lane follow assist as well as front collision avoidance assist.
The 2024 Kia Seltos has been carefully crafted to maintain it's place as a must-see option in the small to midsize SUV market. It does everything well, and looks much more expensive than its price tag. A fitting tribute to its namesake Celtus, the son of Hercules made famous in Greek mythology, Seltos seems set for another run to the top of the mountain.
Website: Kia Canada