There is a saying in British Columbia that goes like this. "If you don't like the weather, just wait 5 minutes – it'll change!" On this particular day, we have experienced everything from bright sunshine and a cloudless sky, to clingy, damp drizzle and an all-out downpour as we pass the kilometres from Kelowna to Revelstoke in the 2021 Ford Escape PHEV (Plug-in Hybrid).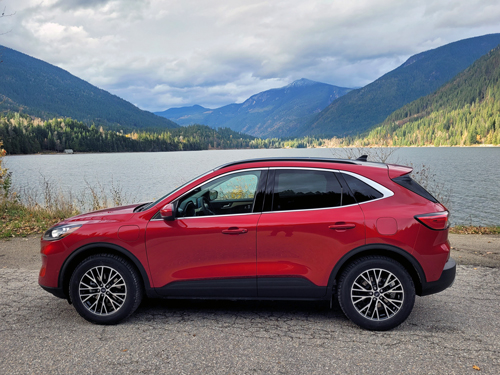 At one point as we are being transported on a ferry across one of many lakes that dot this part of the province, a brilliant rainbow breaks out over the water. It is a stunning sight, made more ethereal by the fog and pine-covered mountains in the background. Having spent far too many days remembering what it was like to travel before things changed in 2019, it is a poignant reminder of how beautiful this part of Canada really is and what I have been missing. A deep breath of fresh mountain air and life feels good again.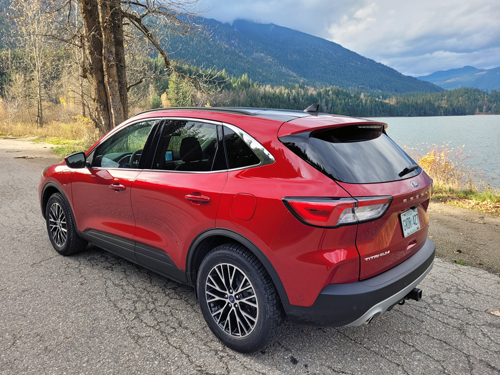 Good is one of the main goals the new Escape PHEV is looking to accomplish. As the world continues its slow but steady retreat away from the use of fossil fuels to motivate the vehicles we drive, it seems especially fitting that I am piloting a new plug-in hybrid SUV in fire-ravaged B.C. I see no trace of the forest fires that dominated the news over the summer, but imagine that just over the mountains that surround me, the blackened evidence of what we drive today has a chance of being renewed by the more planet-friendly vehicles coming over the next few decades.
"The original Ford Escape was the world's first hybrid SUV and the all-new Ford Escape PHEV represents how far we've come in technology and efficiency," said Hau Thai-Tang, Fordchief product development and purchasing officer. "The all-new Escape plug-in has more power and more passenger space than the Fusion Energi plug-in, as well as up to four times the cargo volume behind its second-row seats."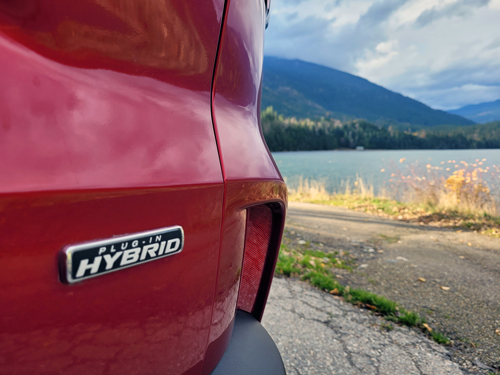 PHEVs are the middle ground when it comes to fuel efficiency and doing something good for the world around us. Ford goes down this path with the Escape PHEV by offering it only in front-wheel drive. It's a curious choice on their part to not offer all-wheel drive and when asked about, they can't provide a great answer other than to say a compromise was necessary to get it to market quickly and offer affordability. It will be interesting to see how this decision impacts sales as the many other competitors in the PHEV sport utility market offer AWD.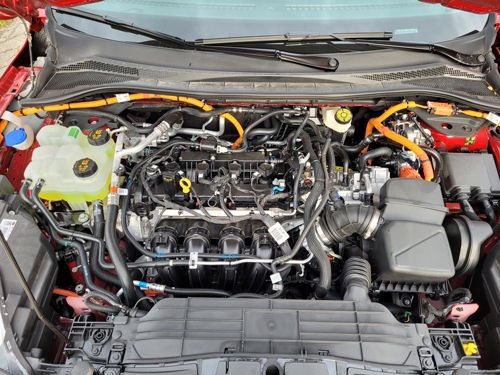 Engine performance is delivered via a combination of gasoline and electric power. An all-new 2.5L Atkinson cycle hybrid engine is matched to an electronic continuously variable transmission. Together with the floor-mounted 14.4-kilowatt-hour lithium-ion battery, power delivery is smooth and feels capable in the city or accelerating quickly to merge on the highway and get up to speed. Total system output is rated at 211 horsepower and 155 pound-feet of torque.
It cruises effortlessly at highway speeds and above, but for those times when you only need electric power, it offers a maximum range of 60 km. It's not going to take you far, but for many commuters, it falls well within the acceptable range for getting from home to work and back with a few stops in between.
Charging takes between 10-11 hours using a 110-volt Level 1 charger. A 240-volt Level 2 charger reduces the time to an estimated 3.5 hours, which seems reasonable. The plug-in hybrid Escape is available in three different models: SE, SEL and Titanium. My time was split over the course of two days in the SEL and Titanium models, both of which come well-equipped with the standard features drivers looking for this type of vehicle insist on.
A total of four unique drive modes are available on all Escape PHEV models. Auto EV allows the vehicle to decide what mode it wants to run in. EV Now mode is for using electric power exclusively, while EV Later let's the driver save electric power. Finally EV Charge allows the battery to keep recharging for future electric power use.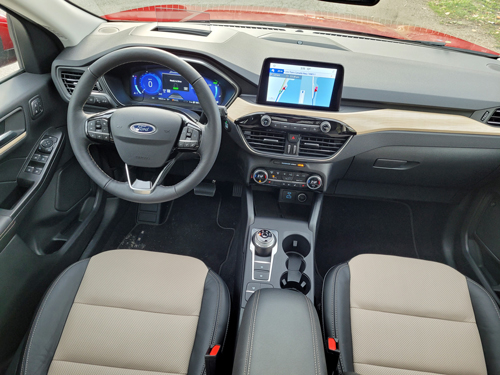 Inside, the look and feel is similar to other new Escape models which means it is a very comfortable place to spend copious amounts of time. That's important while driving through the interior of B.C. as elevation changes, varying speed limits, two-lane and three-lane highways or no asphalt at all, plus whatever weather happens to be overhead at that moment, makes for a most challenging but enjoyable test drive.
Seats are surprisingly comfortable for my long legs and heated for the Canadian market. I say surprisingly because I find many of the sport utility vehicles in this segment have tall seat backs and short seat cushions. That is not the case with the Escape PHEV. Back seat roominess is equally impressive with seating for up to three. Rear storage is outstanding with the seats in the upright position, but for even more space they do fold down in a 60/40 split to increase cargo capacity.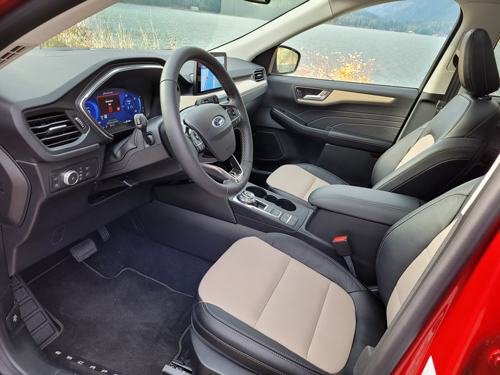 From a driver's perspective, the Escape PHEV offers an excellent outward view of the road. There don't appear to be any obvious blind spots, visibility is as near perfect as sport utilities go. There are a lot of buttons, maybe a few too many, on the leather-wrapped steering but it feels good in my hands. My day one drive in the Titanium also highlights the benefits of its head-up display and a host of technology and safety features such as adaptive cruise control, blind spot warning, lane keep assist and much more.
Round knobs (what a concept!) dominate the center console adjusting the audio system above the center vents and the HVAC system below. There is even a round knob that controls the transmission, replacing the standard gear lever with a less intrusive option. While some may not like it, I find the cupholders are much easier to reach without having to go around a typical gear shift lever.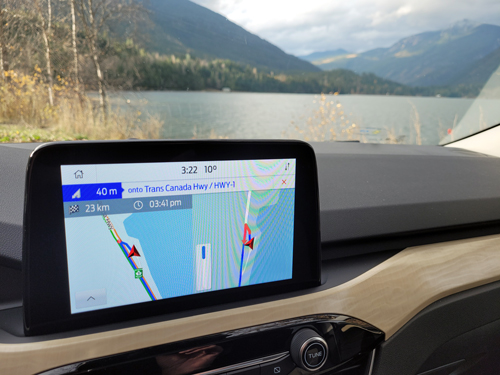 Of course, if your preference is digital, the Escape PHEV provides a large center screen to access all of your important functions and provide navigation, if equipped, that is detailed and easy to read. The central gauge package is digital and equally easy on the eyes, delivering useful information such as vehicle speed and warning lights, as well as secondary navigation instructions in the Titanium model, fuel remaining and an electric battery power indicator.
The rush to market means the 2021 Ford Escape PHEV had to make the sacrifice of not offering all-wheel drive. The fact is most of us don't really need it in order to thrive on Canada's roads throughout the four seasons. But perception is a powerful thing and it remains to be seen what effect two-wheel traction only has on sales. Personally, the advantage of driving electric is more enticing than the need for AWD, but that's just my opinion. If this is the segment of the market your looking at for your next new vehicle, the Escape PHEV is worth a test drive.
Link: Ford Canada