Wrapping up the holiday festivities means the start of Auto Show season, with the North American International Auto Show kicking off the year in Detroit. There is certainly no shortage of eye-catching machinery (and people) at NAIAS with many manufacturers taking the opportunity to introduce new production models or concepts to the world, and this year's show is no different.
From all of the great machinery this year, there are five that stand out as particularly interesting and exciting at this 2017 show.
Lincoln Navigator Concept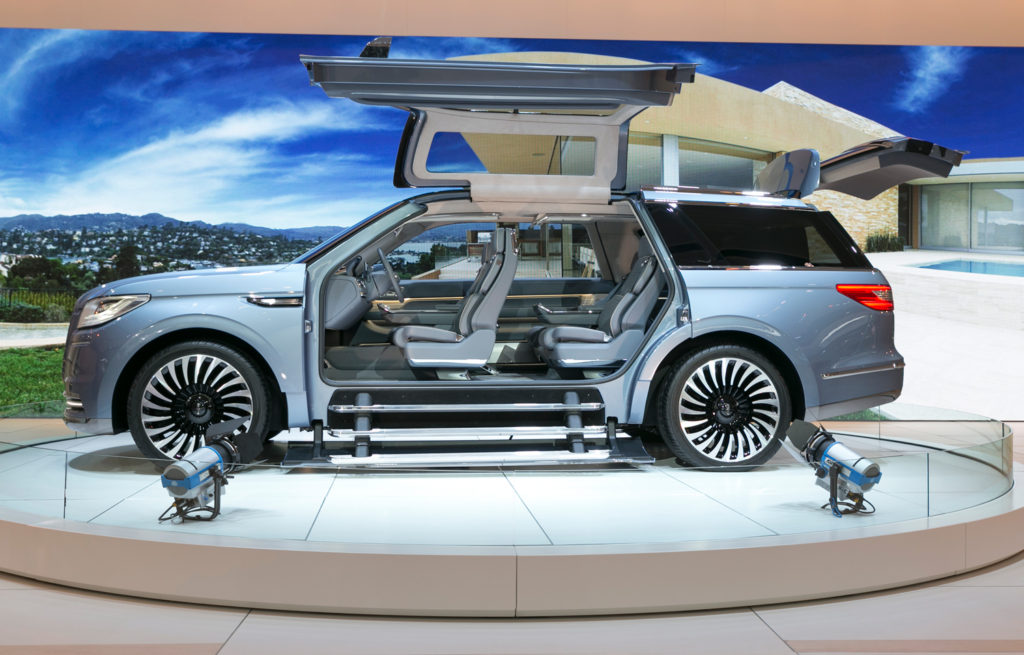 Lincoln as a brand, seems poised for its phoenix moment, rising up from the ashes of its former self. The new Continental that's at dealerships now doesn't look too far removed from the concept version shown only a few years earlier.
Likewise, this Navigator Concept likely holds many clues as to what the upcoming production Navigator will be like; outrageous gull-wing doors notwithstanding.
This concept strikes a chord because of its almost whimsical approach to Lincoln's view of luxury with special cubbies and racks in the cargo hold that resemble a dressing room in a luxury condo. Plus, from the turbine-like wheels to its oversized grill, and its overtly blocky shape, the big Lincoln has unquestionable presence in a way that harkens back to the 1950s' glory days of American automotive design.
Lexus LS500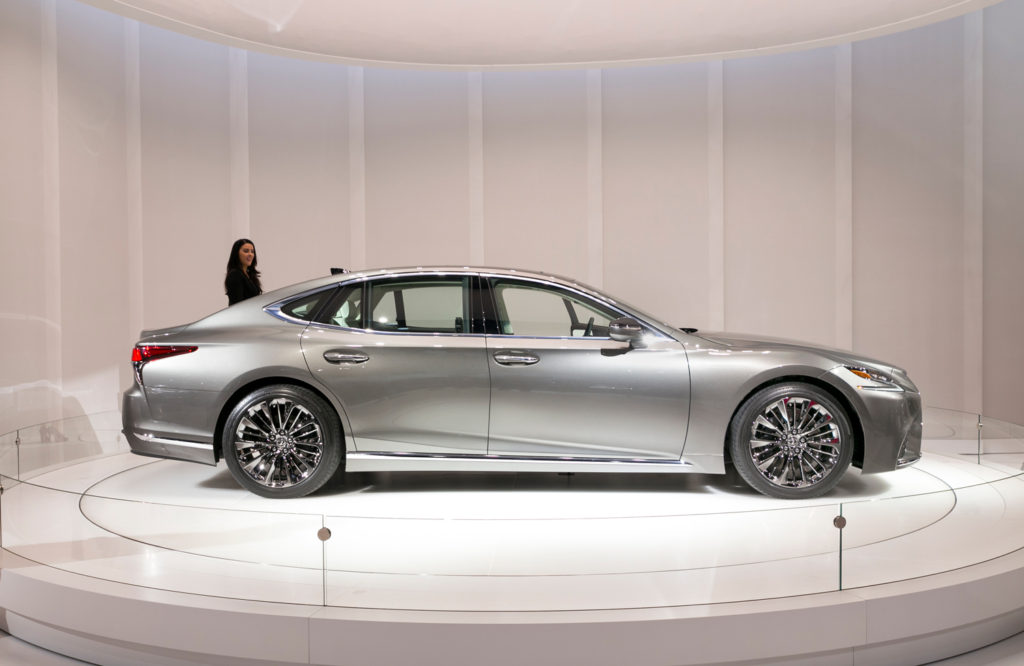 In 1989, Toyota's then-new upscale brand had the stalwart luxury makers from Germany squarely in sight, and since then has honed a reputation for unmatched quality and longevity. When Lexus reimagines its flagship model, it's worth paying attention, and stylistically, this is perhaps the best application of the now trademark Spindle Grill that we've seen to date.
Inside the big sedan is sure to set new standards for passenger comfort, technological amenities and tomb-like silence. But this production-ready 2018 LS sedan sets new performance standards for the biggest car in Lexus's fleet thanks to a 415 horsepower, twin-turbo V6 replacing the V8 in last year's LS 460. Coupled with a stiffer body structure, and lighter weight, Lexus promises superior driving dynamics for the LS than any of its predecessors.
Mercedes-AMG GT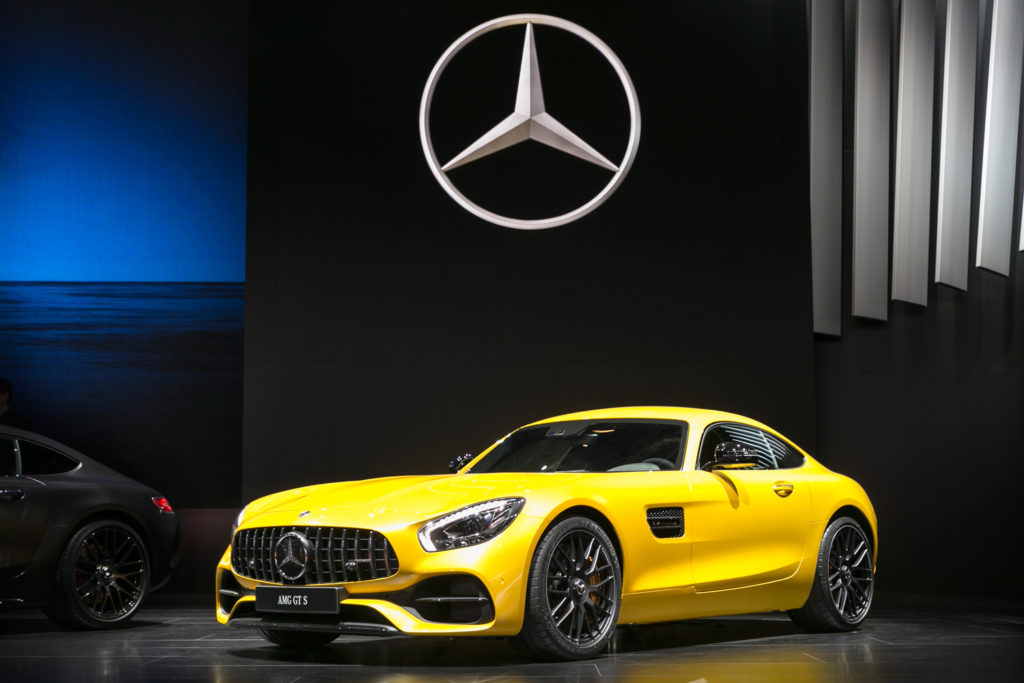 Simply looking at this stunning yellow beast is enough to warrant it a position on any enthusiast's list, but Mercedes-AMG truly won over any remaining holdouts by starting and revving the twin turbo 4.0-litre V8 engine, filling the air with lustful mechanical noise and frightening away small animals and children miles away.
New for 2017, AMG has offered a trio of outputs to create six distinct variations of the AMG GT (when considering each coupe and roadster variants). A "base" model offers 476 hp, the S model has 522 hp and a new AMG GT C dispenses an unholy 557 hp, but rest assured that any of those will be more than enough to make the hairs on your neck stand on end.
Porsche 911 by Singer
If I'm honest, picking this one feels a bit like cheating. Michelin clearly sought to attract the attention of motoring enthusiasts by displaying not one, but TWO Singer Porsches (air-cooled 911s re-worked to be impeccable modern interpretations of many classic Porsche features) in its booth. And like proverbial moths drawn to a flame, we all stopped, drooled and photographed the two rare beauties.
But not only are these Porsches based on older models, but Singer Porsches aren't even new to us enthusiasts who've been lusting after the half-million-dollar works of art for several years now. Still, as the only presence of the storied Zuffenhausen brand at this year's Detroit Show – not to mention being trimmed in an absolutely stunning midnight blue over red tartan interior – this was a no-brainer pick for this list.
KIA Stinger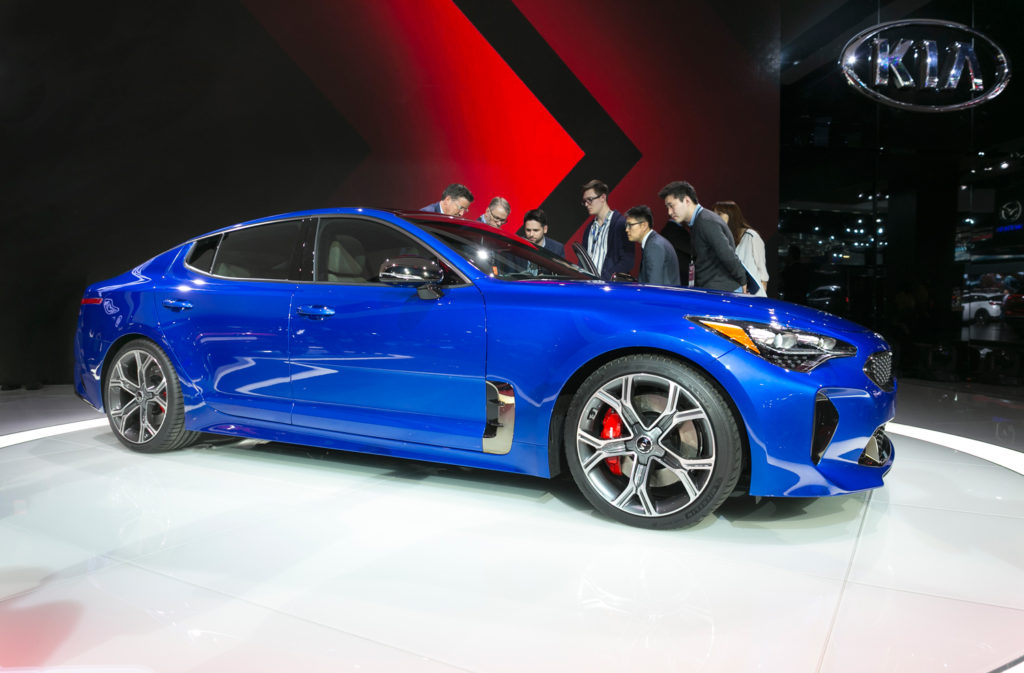 Kia's 365 horsepower, rear-wheel-drive, 5-door fastback sedan has unquestionably stolen the show this year in Detroit. After its pre-show press conference, some of Exhausted.ca's media counterparts were so excited by the machine, they broke the embargo and published photos and information early. Social media has been ablaze with exclamations of the styling triumph that is the Stinger, and anyone with an ounce of enthusiast's blood is eager to drive one.
It's not just the media who were excited by Peter Schreyer's team's latest design triumph either. When photographing the Stinger, I witnessed none other than auto industry maven Bob Lutz on stage ogling the new Kia, while FCA's Design Boss, Ralph Gilles was spotted snapping photos of the Stinger with his phone. When a high performance Kia can generate this kind of attention, you know it's something special.