While it's fairly common knowledge that when it comes to electric vehicle (EV) adoption, one of the main issue is range. Range range range is always going to be on people's minds. Or, perhaps more precisely, range anxiety.
Of course, a lot of that can be alleviated by having a vehicle that gets good range on a full charge; the best of the bunch tend to get around the 500 km mark, and they tend to come from a company run by a guy that's dating a pop star. And who seems to have been inspired by the late Artist Formerly Known as Prince when it came to naming his kid.
Either way, range is key…but it isn't the be all, end all. It's how you gain your range back (eg. charging) that also needs to be considered.
Enter Electrify Canada, a charging network that spans almost the entirety of the country and continues to grow.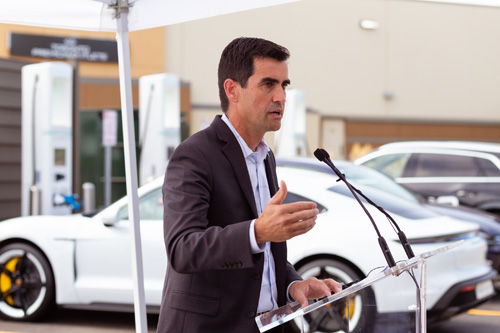 "(We want to give EV adopters) the ability to use your vehicle just like every other vehicle sold today," said Rob Barrosa, senior director of sales, business development and marketing for Electrify Canada. "People are really starting to venture out with their EVs and really starting to drive the confidence consumers need."
That means not just a comprehensive charging network is required, but also that the chargers themselves are simple and easy to use. Right now, Electrify Canada has 32 charging stations across the country – usually no more than 100 -120 km apart form each other along major routes — with plans for many more. Plans that include adding new stations as well as expanding on current ones, as many of their spots are already built with expansion in mind, even adding pull-through stations for vehicles that tow – stuff like the forthcoming Ford Lightning and GMC Hummer EV. In short: they already have the land.
The key, though, is ensuring that what's on the land is accessible. That means simple methods of payment, simple methods of hooking up and making them easy to find. Payment-wise, drivers can walk right up, swipe their credit card and get charging (at rates that range from 150 kw all the way up to 350 kw, even though no EVs sold today can charge that quickly), load their payment info into an app (also how you find the chargers) and soon, the ability to link your car directly with a method of payment so you can simply drive up, plug in, and that's it. No need to fumble with a credit card or phone.
Barrosa believes that in Canada with its adverse weather conditions, you have to focus on the comfort and safety of a station as well as its effectiveness. Steps required to do that range from ease of payment, to large canopies so if you do have to get out of your vehicle, you're at least partially protected from the elements.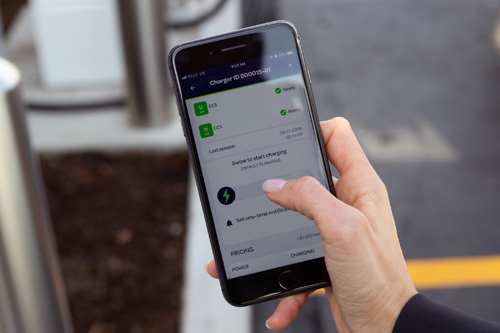 "It's another step to making charging simpler and easy to use," said Barrosa.
While companies like Electrify Canada and Petro-Canada are making headway, there is still a ways to go, and it won't come cheap. The stations cost between $500,000-1,000,000 to build, and it's not like they can just be dropped anywhere; in addition to making their stations easy to access, Electrify Canada also aims to have them close to amenities – fast food, malls – as charge times on most EVs from DC fast chargers still sit within the 20-30 minute mark for a 0-80 per cent charge. That's time that could be spent getting lunch. Or buying some pipe fittings or sports equipment, as Electrify Canada does have a partnership with retail giant Canadian Tire.
The really interesting thing, however, is the method with which Electrify Canada plans on penetrating the urban centres. It's all well and good to have massive charging stations in rural areas, but urban areas – where, according to Barrosa, the bulk of EV drivers today spend most of their time – are a tough nut to crack. You'd think with all that density, chargers would be plentiful but most chargers you find in cites are of the level II variety, and even those aren't so simple to install either in residential parking garages or public spaces.
The fix, then, is to develop more fast charging stations so EV drivers don't have to worry about plugging in as much.
"Ultra-fast charging has an important role to play in EV adoption," said Barrosa. "As Level II struggles to get into (urbanized areas), DC fast charging has a place to drive that adoption."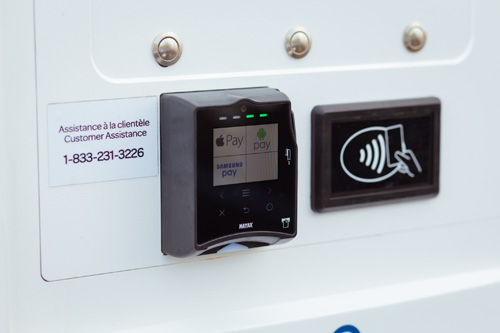 With ultra-fast charging, high-range EVs can be charged at a fast charging station maybe once a week, depending on how much they're driven. More access to these types of stations is one way to get people more comfortable with their EV's range, so they don't have to worry about scrambling to find a level II charger for enough juice to get home.
AS the EV market continues to strengthen, it will be interesting to see how these charging networks evolve – and it's going to start to happen very quickly, very soon.