When Genesis separated itself from Hyundai back in 2015 to create Genesis Motors, it arrived in the automotive industry with a mission to reinvent the luxury car experience. Yes, I know, we've heard such promises before coming from the Japanese carmakers. And to be fair, Lexus did a rather fantastic job of rattling the cages back in the early 1990s. But Genesis' approach was different.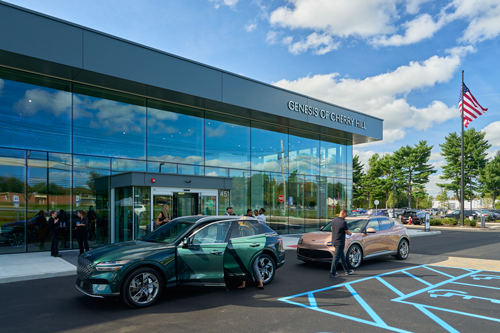 For starters, it offered its customers an all-in-one pricing strategy. Unlike, say, an Audi, a BMW or a Mercedes-Benz that requires you to purchase expensive optional packages to obtain simple features like Apple CarPlay/Android Auto or adaptive cruise control, Genesis sets up its pricing ladder as such that what you see on its website is the final sales price, including freight and all additional fees.
It then backs up all its cars with a 5-year, 100,000 km warranty as well as a 5-year complementary maintenance program. But perhaps the true differentiator here is that all Genesis vehicles come with an at home valet service during the time of the warranty. This means that no matter where you are, Genesis comes and picks up your car for maintenance and lends you one during your wait time.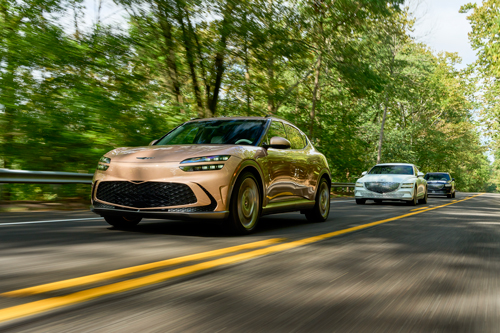 Finally, and this is where things become truly interesting, Genesis offers different options to purchase their vehicles. You can either buy the car through the traditional dealership method, with a salesperson and an FNI, or you can it buy yourself directly from the carmaker's website. Like Tesla's corporate selling model, your new Genesis can be delivered to a destination of your liking or directly to a Genesis dealership for pickup.
At this point, what you need to know is that everything you just read in that last paragraph has been exclusive to the Canadian market up until now. It's called the Genesis Retail Experience, or GRX, and Canada has been serving as a test bed for the project since 2015. Now why is that?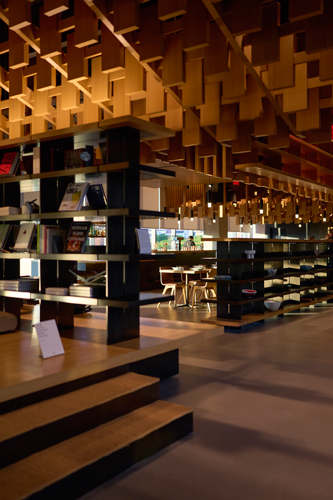 Less Risk, but Also no Franchise Laws
Canada has often been used for automotive firsts. Cadillac first introduced its Cadillac Live virtual showroom service on Canadian turf, while BMW once sold us a "real" M3 while the Americans got a more lukewarm version. The first-ever North American Hyundai manufacturing facility was erected in Bromont, Quebec, in 1989, but that didn't last too long.
Most of Canada's pioneering approach is due to its smaller market. This therefore allows a carmaker to implement a project with much lesser risk. Less investment is generally required due to the smaller nature of an idea. So, if it fails, it generally inflicts less damage. Although ask anyone who was paying taxes in Quebec during the early 1990s and chances are their opinion of Hyundai isn't as favourable as it could be.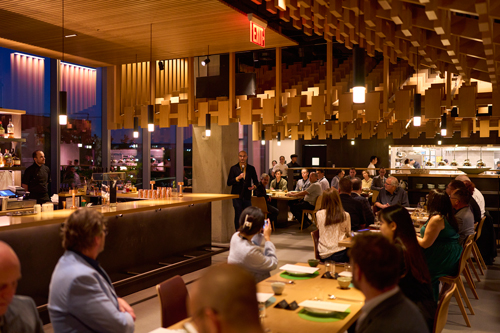 In Genesis' case, the GRX program was introduced here because Canada's automotive retail sector doesn't have laws that prohibit corporate selling like the US does. In other words, a carmaker, like Tesla for instance, can operate without franchised dealerships. This is very different than most US states that prohibit this from taking place.
This freedom has therefore allowed Genesis Canada to operate on a more flexible hybrid basis. In some cases, it has erected standalone dealerships or extensions of existing Hyundai franchises. In other cases, Genesis simply erected stores in malls and airports. Toronto Pearson's is known for its very unique Genesis boutique.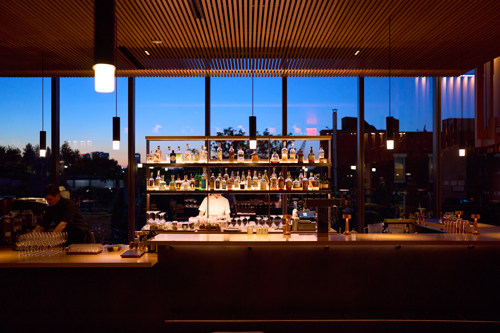 As I write this, Genesis Canada currently has 11 GRX centers scattered across the country. Nine are under construction and five more are in the pipeline. Meanwhile, the US has just recently opened its very first GRX in Philadelphia. To achieve this, Genesis works around the franchise laws by offering an existing Hyundai franchisee the opportunity to take part in the GRX program. It's then the franchisee who overlooks all the carmaker's services, like valet and home delivery.  The main difference is that the US GRX outlets cannot take the form of a store located in an airport or a in mall like we do in Canada.
Like a Big Lounge, with a Restaurant?
At the center of Genesis' vision to reinvent how you shop your luxury vehicle is what the carmaker calls the Genesis House, located right smack in the middle of New York city. The idea is to completely overhaul the traditional concept of a dealership. For instance, that House is comprised of a restaurant on top with an outdoor patio with a breathtaking view of the NYC skyline.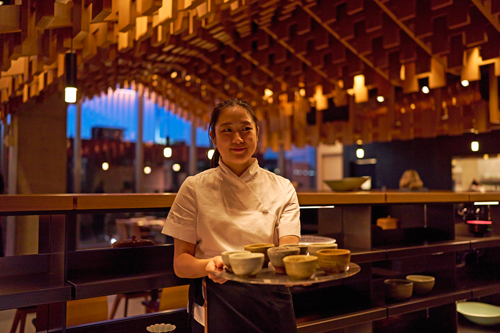 Adjacent to that restaurant is a reading/chilling/study area where guests can essentially spend time reading books, preparing for their next exam or just wind down as they enjoy a warm coffee or tea with a friend. Down in the basement, underneath the main showroom area, is a full presentation room where the carmaker often presents new products or makes big announcements. As a matter of fact, the Genesis House was used during the 2023 New York Auto Show for the unveiling of the very first concept of its upcoming GV80 Coupe.
What's particularly enjoyable about the Genesis House is that it spearheads the brand's vision for its future GRX centers, using South-Korean art as the forefront of its design and rethinking the entire home staging to create a relaxing, non-stressful experience. The GRX in Philadelphia, whose opening we witnessed after driving the company's electric vehicles from NYC, follows directly in the footsteps of the Genesis house.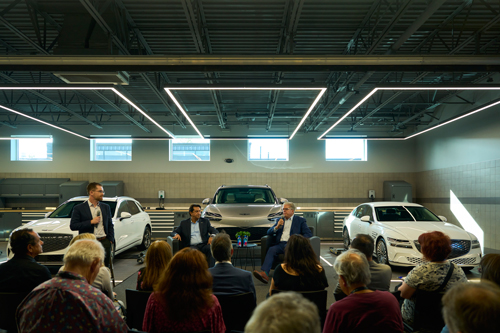 At the end of the day, this all ties back to Genesis' devotion to reinventing the way we purchase a luxury vehicle, but also clearly shows its ability to adapt to future trends in retail. It's an approach that newcomers such as Lucid, VinFast and Fisker are using as well.